---
NEW PROVIDERS

---
The May 13, 2019 New Physician Orientation was canceled.
Look for New Providers in the June issue.
---
PRACTICE CHANGES / UPDATES

---
Keith Sherwood, DDS has announced his retirement effective 6/1/2019
 Mary McCaffrey, MD of Essex County OB/Gyn has resigned effective 5/8/2019
NEWS FROM NEPHO
MAY 2019 EDITION
---
---
PHYSICIAN ORIENTATION
---
Date:  June 19, 2019 @7:30 A.M.
Place: 500 Cummings Center
Suite 6500
Good Harbor Conference Room
Beverly, MA  01915
RSVP: Alycia.Messelaar@lahey.org or 978-236-1784
---
NP/PA MEETING – CME approved
---
Date: June 19, 2019 @12:00 P.M. (lunch provided)
Place: 500 Cummings Center
Suite 6500
Good Harbor Conference Room
Beverly, MA 01915
Guest Speaker: Dr. Reuben Shin – Essex Surgical Associates – Topic TBA
RSVP: Judith.O'Leary@Lahey. org or 978-236-1739
Click Annual Meeting flyer to enlarge/print
Please submit your NECoMG Board of Directors voting proxy/ballot by the June 3rd. deadline.
In-person voting will take place in the BH Lecture Hall only.

---
NEPHO WELCOMES NEW MEDICAL DIRECTOR – DR. JOSEPH PEPPE
---
We are pleased to announce that Dr. Joseph Peppe has accepted the position of Northeast PHO Medical Director effective May 20, 2019. Dr. Peppe has held several leadership roles with a focus on improving the quality and efficiency of care. In his most recent role as Senior Medical Director for Payment and Care Delivery Innovation for MassHealth, he supported the development and implementation of the MassHealth managed care models.
Prior to this role, Dr. Peppe provided administrative and clinical leadership at AllWays Health Partners (formerly Neighborhood Health Plan), Manet Community Health Center and South Boston Community Health Center. While serving these administrative roles, he provided clinical care at community health centers in Boston.
Please join us in welcoming Dr. Peppe.
---
BEVERLY and ADDISON GILBERT HOSPITALS RECEIVE STRAIGHT A's from LEAPFROG GROUP
---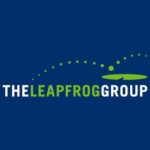 Beverly and Addison Gilbert Hospitals received a Leapfrog Hospital Safety Grade of an "A" from The Leapfrog Group, the nation's leading nonprofit watchdog on hospital quality and safety. Beverly and Addison Gilbert Hospitals are  one of only 41 hospitals in the United States to be awarded an "A" consistently since 2012. Less than 2 percent of the 2,600 hospitals nationwide that are ranked have received straight "A's" in that timeframe.
The Leapfrog Group, a Washington D.C-based organization aiming to improve health care quality and safety for consumers and purchasers released the new Leapfrog Hospital Safety Grades on May 15.
"We have made a commitment to patient safety and this recognition acknowledges the work of our staff in providing patients with the highest quality of care," said Phil Cormier, President of Beverly and Addison Gilbert Hospitals. "Our staff has worked tirelessly to continually improve patient safety and I am incredibly proud of what they have been able to accomplish."
Developed under the guidance of a National Expert Panel, the Leapfrog Hospital Safety Grade uses 28 measures of publicly available hospital safety data to assign the grades to more than 2,600 U.S. hospitals twice per year. The Hospital Safety Grade's methodology is peer-reviewed and fully transparent, and the results are free to the public.
"Hospitals that have earned an 'A' grade for every cycle of the Leapfrog Hospital Safety Grade are making patient safety the priority it needs to be in every acute-care hospital in the United States," said Leah Binder, president and CEO of The Leapfrog Group. "The leadership at these distinguished hospitals are committed to putting patients first, every minute of every day. Beverly and Addison Gilbert Hospitals' continued focus in achieving an 'A' grade has exemplified the dedication required to provide safe care, which has in turn saved patient lives by preventing accidents, injuries, infections and errors."
To see Beverly and Addison Gilbert Hospitals full grade details, and to access patient tips for staying safe in the hospital, visit www.hospitalsafetygrade.org and follow the Leapfrog Hospital Safety Grade on Facebook.
Health Policy Commission (HPC) Low Value Care Opportunities 
Carol Freedman reviewed the HPC report which highlighted Massachusetts health care expense trends in 2017 as compared to 2016
Massachusetts expenses were below the health care cost growth benchmark set by HPC
Low value care related to unnecessary screening, imaging, pre-op testing, procedures, and prescribing were identified
Lahey and BIDCO were top provider organizations identified for patients experiencing at least one Low Value Care screening
NEPHO is looking to reduce the number of unnecessary screenings for Vitamin D
CMS will issue a provider level report in April with in-state and national peer comparisons for Vitamin D screening testing
Carol will distribute provider level Vitamin D Screening data from Epic
 Vitamin D Screening
Alison Gustafson provided an overview of the current Institute of Medicine and Endocrine Society recommendations for Vitamin D dosing and groups at risk for Vitamin D deficiency
Also reviewed were patient friendly handouts that identify sources of Vitamin D
Patient Experience
Liz Isaac provided updated physician star ratings for timeframe January 2018 through February 2019
Physicians received their own February patient comments reports that have been pre-screened for exclusion criteria, had opportunity to review positive and negative feedback from patients, and submit patient feedback for Appeal Reiew.
Please take a moment to confirm that the information listed for your practice and providers on the public  website for each of the NEPHO contracted health plan is current.  As patients rely on online provider directories for guidance in choosing a provider and contacting provider offices, inaccurate directory information is not only a source of frustration, but also a barrier to receiving good health care.
Provider Directory Links:
Please share this information with the appropriate staff in your practices and request that they review the information in each health plan directory, including but not limited to:
Provider office locations, addresses, and phone numbers
Panel status (open or closed) for each individual provider
Additional information such as hospital affiliations, speciality, tiering, languages spoken, and accommodations for disabilities
Please notify Alycia Messelaar, Manager, Provider and Payor Relations of any discrepancies by email at Alycia.Messelaar@lahey.org or  978-236-1784.  Also, note that changes may not be resolved immediately due to each health plans processing time frame.
Thank you for your assistance in continuous review and updating to your directory information.
---
Tufts Medicare Preferred
Aging into Medicare can leave patients with many questions. Tufts Medicare Preferred (TMP) provides guidance to help patients better understand Medicare. As 2019 continues, you may hear from Medicare patients who missed the Annual Election Period. Patients may not have to wait until the end of the year to enroll. See the attached links that provide help provide guidance in understanding Medicare.
Contact Gerald Lodge, Medicare Health Plans Specialist if you have questions: 617-800-5368 or 888-880-8699
Unicare Tier Assignment Update
Plan changes effective July 1, 2019:
Unicare will be moving from individual to group tiering for Massachusetts specialists. Unicare is making this change in response to feedback from both physician groups and members to facilitate the administration of copays within practices, and to align with the approaches used by other GIC health plans to tier specialists. Each practice or group will be placed in a tier, and all specialists within that practice will have the same tier placement. This includes doctors, nurse practitioners and physician assistants who practice specialty care. To determine the tier placement for each group practice, Unicare is using the hospital's designation provided by Massachusetts Center for Health Information and Analysis (CHIA). Please find information below related to UniCare's hospital and specialist tier assignments as of July 1, 2019 as well as some other plan-related changes that will apply at that time:
Hospital tiering for PLUS and Community Choice plans – No changes from previous year (full list attached)
| | | |
| --- | --- | --- |
| PLUS hospital tier designation for: | Tier: | Community Choice designation: |
| Addison Gilbert Hospital | 1 | Yes |
| Beverly Hospital | 1 | Yes |
| Lahey Hospital & Medical Center | 3 | Yes |
| Winchester Hospital | 1 | Yes |
Specialists tiering – Changing from individual to group tiering
Tier determination is based upon the specialist's group contractual and/or evident relationship with a hospital
| | |
| --- | --- |
| Tier 1 | Practices and specialty groups related to hospitals in CHIA's Community category |
| Tier 2 | Default tier – practices and specialty groups not in Tier 1 or Tier 3 (including those related to hospitals in CHIA's Teaching and Specialty categories) |
| Tier 3 | Practices and specialty groups related to hospitals in CHIA's Academic Medical Center category |
If a specialist works with more than one group, copay for the member will be determined by the group billing for the service
For specialists working for more than one group, the group with the highest tier will determine what appears on Unicare's Find a Doctor lookup tool
The tier designation on the Unicare's Find a Doctor lookup tool will not be updated until July 1, 2019; to see how a tier is displayed in the Specialist Tier Listing for 2019-2020 prior to July 1, go to unicarestateplan.com and choose Specialist Tiering on the Providers menu
The only Office visit copay change for specialty services will be a reduction in the Tier 3 copay for Basic members from $75 to $60
| | | | |
| --- | --- | --- | --- |
| Specialty Copay as of 7/1/19 | Tier 1 | Tier 2 | Tier 3 |
| Basic | $30 | $60 | $60 |
| PLUS | $30 | $60 | $75 |
| Community Choice | $30 | $60 | $75 |
Primary Care Providers – PCPs will not be subject to these tier placements
Members in the PLUS and Community Choice options will continue to have differing primary care copays depending on whether they see PCPs in the Patient-Centered Primary Care (PC2) program
As of 7/1/19, all LCPN PCPs will be in the PC2 program
Basic members will continue to have a $20 copay for all non-preventive office visits with PCPs
PLUS and Community Choice members will continue to have a $15 copy for non-preventive office visits with PCPs who participate in the PC2 program and a $20 copay for preventive visits will all other PCPs
If you have any questions, please feel free to contact Shawn Bromley at shawn.m.bromley @lahey.org or 978-236-1704.  You can contact UniCare directly  at ProviderRelations@anthem.com or
UniCare's Providers Relations at 800-480-7587.
June is Alzheimer's & Brain Awareness Month
An estimated 5.8 million Americans of all ages are living with Alzheimer's dementia in 2019. This number includes an estimated 5.6 million people age 65 and older and approximately 200,000 individuals under age 65 who have younger-onset Alzheimer's.
In 2019, Alzheimer's and other dementias will cost the nation $290 billion, including $195 billion in Medicare and Medicaid payments. Unless a treatment to slow, stop or prevent the disease is developed, in 2050, Alzheimer's is projected to cost more than $1.1 trillion (in 2019 dollars). This dramatic rise includes more than four-fold increases both in government spending under Medicare and Medicaid and in out-of-pocket spending.
The Alzheimer's Association Primary Care Physician and Consumer Cognitive Assessment Surveys provide a clear picture of the state of cognitive assessment in the primary care setting. Despite seniors' and primary care physicians' widespread awareness of the benefits of early detection and widely held beliefs that regular cognitive assessments are important, just half of seniors are being assessed, and only one in seven (16 percent) is receiving regular assessments.
One opportunity for early identification of cognitive decline in the primary care setting is the Medicare Annual Wellness Visit (AWV), a benefit that began in 2011 as part of the 2010 Patient Protection and Affordable Care Act. A required component of the AWV is an assessment of cognitive function.
For local Alzheimer's and Dementia support for your patients click here
References:
For the full text of the Alzheimer's Association article Cordell CB, Borson S, Boustani M, Chodosh J, Reuben D, Verghese J, et al. "Alzheimer's Association Recommendations for Operationalizing the Detection of Cognitive Impairment During the Medicare Annual Wellness Visit in a Primary Care Setting."
Alzheimer's Association Medicare Annual Wellness Visit Algorithm for the Assessment of Cognition
2019 Alzheimer's Disease Facts and Figures
Alzheimer's Disease Facts in Massachusetts
Low Back Pain
Low back pain is one of the most common reasons for patients to see their primary care provider.  For most patients, symptoms resolve quickly with minimal treatment.   Imaging studies can leave patients with high medical bills due to large deductibles and unnecessary exposure to radiation.  Also, studies have linked increased rates of imaging with increased rates of surgery.
Low Back Pain Measure:   Patients with uncomplicated low back pain should not receive an imaging study within 28 days of the diagnosis.
Who is eligible?   Adults 18 to 50 years of age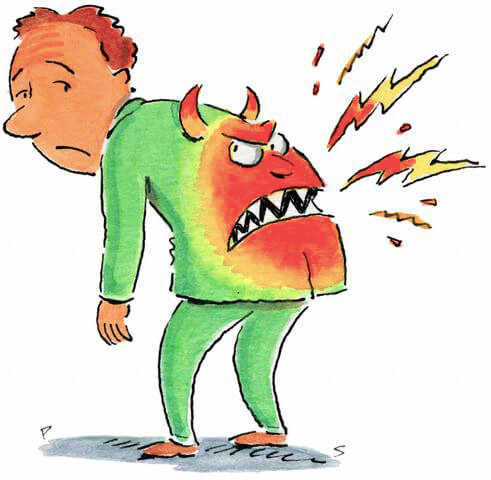 There are exclusions for this measure.    
Cancer
Recent trauma
Intravenous Drug Abuse
Neurologic Impairment
HIV
Spinal Infection
Major Organ Transplant
Prolonged Use of Corticosteroids
Tips for Providers
Document a history and physical, the date of diagnosis and develop a plan of care in the patient's record
Provide patient education
Initiate a trial of anti-inflammatory drugs, acetaminophen or a muscle relaxant
Schedule a follow-up for 30 days.
Coding is important for this measure, so be mindful of selecting the appropriate primary
codes and subsequent codes during each visit.
Drugmakers to Include Prices on TV Ads
Recent legislation will require pharmaceutical companies to include the price of prescription drugs in television advertisements if the cost exceeds $35 per month. Prescription drugs and biological products for which payment is made by Medicare or Medicaid will include the Wholesale Acquisition Cost (WAC or list price) of that drug or biological product.
Why is this important?
List prices matter to patients, many of whom either pay the list price or prices based on the list price. 47% of Americans have high-deductible health insurance plans, and the price these patients see in ads is essentially the price they pay, until a deductible is met. All seniors on Medicare Part D have coinsurance for certain types of drugs, which means that their out-of-pocket expenses are calculated as a share of list price, and list prices are also what patients pay if a drug is not on their insurance formulary, according to the agency.
Reference: HHS finalizes rule requiring manufacturers disclose drug prices in TV ads to increase drug pricing transparency [news release]. Washington, DC; May 8, 2019: US Department of Health and Human Services website. hhs.gov/about/news/2019/05/08/hhs-finalizes-rule-requiring-manufacturers-disclose-drug-prices-in-tv-ads
LCPN Pharmacy Team Generic Inhaler Update 
Several generic inhalers are now available which should help with patient affordability (if covered by patient's Rx plan) however there may be different delivery devices. Per this excellent review of Generic Inhalers by LCPN Pharmacy Team, the best advice is to write the inhaler using the generic name(s) and in the preferred strength, which then will allow the pharmacy to dispense the lower-cost, covered agent for patients.
What Providers Should Know About Patients Using Cannabis
In case you missed the presentation on What Providers Should Know About Patients Using Cannabis a copy is included along with a Tip Sheet with some certifying providers and dispensaries for your reference. Please see tips below regarding labeling of cannabis products:
There are no standard guidelines for labeling of content for cannabis products sold online, in local shops or at authorized Massachusetts dispensaries. Variability of product labeling may be confusing for patients as well as clinicians who attempt to determine the amount of cannabinoind in each dose and may lead to errors.
Here are some examples of cannabinoid labeling issues:
Patient directions are not usually noted on the containers. (Start LOW and go SLOW)
Ratio Expression: Expression of THC:CBD or CBD:THC is not consistent as there is no standard of which cannabinoid is listed first.
Percent Concentration: Some products may be labeled with percent concentration which makes it difficult to calculate the amount of CBD or THC in the container or in each dose. The volume of the container and/or dose must be known to calculate the amount of CBD or THC. (note the percent concentration is on the box and not the container)
In the example below the description notes each 1 ml serving contains 10mg of cannabis oil. THC is the total amount of cannabinoid in the 1 fl. oz. container (about 30 mls)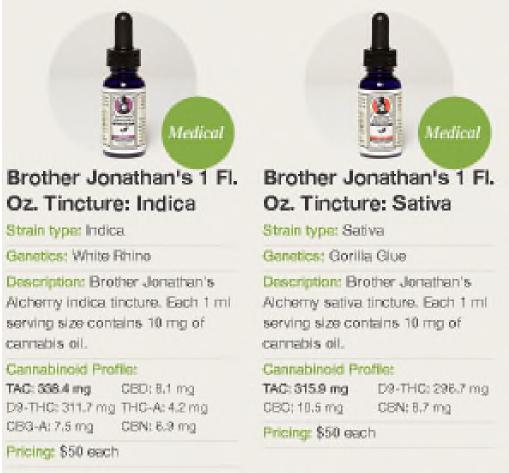 For questions or more information contact Carol Freedman, NEPHO Pharmacy Manager 978 236 1774 or carol.freedman@lahey.org
The Importance of Understanding Medical Necessity for Coding and Billing
Medical necessity documentation, or lack of it, is one of the most common reasons for claim denials. For a service to be considered medically necessary, it must be reasonable and necessary to diagnosis or treat a patient's medical condition. When submitting claims for payment, it is the diagnosis codes reported with the service that tells the payer "why" a service was performed. The diagnosis reported can be the determining factor in supporting or not supporting the medical necessity of the procedure.
Example:
If the patient came in with an earache and was diagnosed with Otitis Media (H66.91), and the provider billed for a chest x ray, insurance would not pay for it. This is because it is not medically necessary to perform a chest x ray on a patient who is not having any breathing or chest related symptoms or problems.

Medical necessity is based on "evidence based clinical standards of care". This means that there is evidence to support a course of treatment based on a set of symptoms or other diagnostic results.
Not all diagnoses for all procedures are considered medically necessary. CMS (Centers for Medicare and Medicaid Services) and also commercial payers have coverage policies that specify the diagnosis codes that support medical necessity for certain procedures.
It is important to note that a diagnosis code should never be altered to match one of the diagnosis codes listed in a coverage policy as supporting medical necessity. The diagnosis code submitted must be supported and reflected in the medical documentation. It would be inappropriate to report a diagnosis just because it is on an approved list of diagnosis codes that meet medical necessity by a payer.
Medical Necessity and Evaluation and Management (E/M) Services:
Per CMS; Medical necessity of a service is the overarching criterion for payment in addition to the individual requirements of a CPT code. It would not be medically necessary or appropriate to bill a higher level of evaluation and management service when a lower level of service is warranted. The volume of documentation should not be the primary influence upon which a specific level of service is billed.
It may be appropriate to perform a highly detailed history and physical even when the patient presents with an uncomplicated problem and no workup is planned.  If a service is supported by documentation and time spent with a patient a higher level of service is appropriate to bill.  An E/M service level should be first based off medical necessity.
Medical necessity documentation from a physician and/or provider should include the following:

Severity of the "signs and symptoms" or direct diagnosis exhibited by the patient. This is the diagnosis driver, and multiple diagnoses may be involved.
Probability of an adverse or a positive outcome for the patient, and how that risk equates to the diagnosis currently being evaluated. This is the medical risk vs. gain.
Need and/or availability of diagnostic studies and/or therapeutic intervention(s) to evaluate and investigate the patient's presenting problem or current acute or chronic medical condition.
Providers should continually enhance their documentation to improve overall coordination between medical record, coding accuracy, payer reimbursement. Up front communication with the billing team and/or insurance payers will help avoid claim denials. Some examples of what payers look for when reviewing support of medical necessity include:
Treatment is consistent with symptoms or diagnosis of the illness, injury, or symptoms under review by the provider of care.
Treatment is necessary and consistent with generally accepted professional medical standards (not experimental or investigational).
Treatment is not furnished primarily for the convenience of the patient, the attending physician, or another provider.
Treatment is furnished at the most appropriate level that can be provided safely and effectively to the patient, and is neither more or less than what the patient is requiring at that specific point in time.
The disbursement of medical care and/or treatment must not be related to the patient's or the payer monetary status or benefit.
Please contact Shawn Bromley at 978-236-1704 or shawn.m.bromley@lahey.org if you have questions related to coding, billing and/or medical necessity documentation requirements.
---
PATIENT EXPERIENCE COMMENTS

---
Brian Orr Pediatrics – 1 Blackburn Drive
Dr. Brian Orr always provides the care for my children.  Always!
---
Cape Ann Medical Center – 1 Blackburn Drive
I recommend Dr. Shawn Pawson often.
---
Cape Ann Pediatrics – 298 Washington Street
Our experience with Dr. Thomas Carbone and his staff has been exemplary.
Dr. Thomas Carbone and his staff are good people who know their business and are friendly, and respectful.
---
Danvers Family Doctors – 140 Commonwealth Avenue
Dr. Subroto Bhattacharya and his practice are well known as the best!
---
Garden City Pediatric Associates – 83 Herrick Street
Dr. Suzanne Graves has been consistently excellent.  She helps me as much as she helps my child.
Dr. Elizabeth Humphreys is thorough, compassionate, thoughtful – I have come to have great trust in her care.
Dr. John Dean is just wonderful.  I would see him if he weren't a pediatrician. 
---
Lahey Primary Care, Beverly – 30 Tozer Road
Dr. Gail Ellis is caring, kind and thoughtful.  She is the BEST primary care doctor I have ever had.
I always feel comfortable when I visit Dr. Tina Waugh.
---
Lahey Primary Care, Danvers – 5 Federal Street
Dr. Mauri Cohen is very knowledgeable with medicine, I am very satisfied with Dr. Cohen as my provider.
Dr. Margaret Legner and all the staff at this practice have been professional and friendly.
---
Lahey Primary Care, Manchester – 195 School Street
Dr. Jana Oettinger is very approachable, easy to be with.  Looking forward to my next visit with her.
This was the first time seeing Dr. Nicholas Avgerinos.  It was a great experience and I would request him again.
---
North Shore Pediatrics – 480 Maple Street
This practice has a fantastic team of doctors, nurses, and office staff.  Dr. David Danis is great!
Dr. Lance Goodman is an excellent physician.  We highly recommend him.
---
North Shore Preventive Health Care – 75 Herrick Street
I have confidence in Dr. Roy Ruff.  He is extremely professional, with a deep layer of medical knowledge, and a great bedside manner.
---
Thomas Pearce, MD – 279 E. Main Street
I have always received excellent care here and feel like they care about my concerns.
---
Candace Thompson, MD – 242 John Wise Avenue
If more care providers were like Dr. Candace Thompson, there would be more healthy patients because of the care she provides.
Dr. Thompson always makes you feel she has all the time you need.
---
PRACTICE RECOGNITION

---
The Northeast PHO recognizes colleagues who provide a positive experience to our patients, help keep care local, and meet our quality targets. We appreciate their efforts in supporting the PHO goal to provide high quality, community health care. We will deliver gift cards to the winners each month, and they will be announced here in the newsletter.
This month's winners are:
June Figurido, RN,  Lahey Primary Care, Beverly was recognized for her patient outreach efforts scheduling needed appointments.
Lynn Zabar, Howard Goldberg, MD was recognized for continued patient outreach for referral management.
Kimberlee Luna, RN,  Lahey Health Primary Care, Beverly, (Tozer Road) for patient experience – "Nurse Kim is so helpful & extremely accommodating! She has concern for my condition which is truly appreciated"
Be sure to look for the new winners in next month's issue!