---
NEW PROVIDERS

---
Dr. Kevin Bernard
Sports Medicine North
1 Orthopedics Drive
Peabody, MA 01960
978-818-6350  (F) 978-818-6355
Dr. Daihung Do
Massachusetts Dermatology Associates
900 Cummings Center – Suite 311 T
Beverly, MA 01915
978-225-3376  (F) 978-560-1245
Dr. Miaoyuan Wang
DermPhysicians of New England
83 Herrick Street – Suite 3001
Beverly, MA 01915
781-272-7022 (F) 781-272-8786
Dr. Timothy Woodward
Beverly Anesthesia Associates
480 Maple Street – Suite C233 A
Danvers, MA 01923
978-304-8690  (F) 978 -304-8697
NEWS FROM NEPHO  
  DECEMBER 2020 EDITION
     IN THIS ISSUE:



---
---
PRACTICE CHANGES / UPDATES
---
Effective 12/31/2020, Essex Neurological Associates will terminate their affiliation with the Northeast PHO

Andrew Leader-Cramer, MD

Anna Litvak, MD

Edgar Robertson, MD

Effective 12/31/2020, Hubert Johnson, MD will no longer be affiliated with Lahey Vascular Surgery, Beverly

Quinn Charbonneau, DPM has terminated her affiliation with the Northeast PHO

Effective 12/31/2020, Mredula Mannan, MD of Beverly Hospital will terminate her affiliation with the Northeast PHO

REMINDER: Effective 12/31/2020, Ophthalmic Consultants of Boston will terminate their affiliation with the Northeast PHO

Laura Voicu, MD

Mina Farahani, MD

Ambika Hoguet, MD

James Hung, MD

Tina Cleary, MD

Beverly Shafer, MD of Beverly Shafer, M.D. has announced retirement effective 1/11/2021.
Effective 1/18/2021 Justin Fernandes, MD of Beverly Shafer, MD will transition to Lahey Hospital and Medical Center, Plastic Surgery. Dr. Fernandes will be seeing patients at the following locations:

The Congenial Healthcare physicians have terminated their affiliation with BILHPN/LCPN as of 12/31/2020.  They will not be included in the BCBS, HPHC and Tufts Referral Simplification program.  NEPHO specialty practices should check the status of health plan referrals prior to the visit. The PCPs affiliated with Congenial Healthcare include:

Mark Allara, MD

Alain Chaoui, MD

David Douglas, MD

Francis Harte, MD

Dana Mann, MD

Prathima Reddy, MD

Meghan Tramontozzi, MD

Michael Yoon, MD
CODING AND BILLING WEBINARS
Date: Wednesday, January 13, 2021  @10:30 – 11:30 am
Knowledge Assessment of New 2021 E/M Updates
Location: GoogleMeet Conference Call
RSVP:  margaret.m.doyon@lahey.org
Date: Wednesday, January 27, 2021 @10:30 – 11:30 am
Knowledge Assessment of Telehealth Coding and Billing
Location: GoogleMeet Conference Call
RSVP: margaret.m.doyon@lahey.org
Date: Wednesday, February 10, 2021 @10:30 – 11:30 am
Risk Adjustment Coding Review
Location: GoogleMeet Conference Call
RSVP: margaret.m.doyon@lahey.org
Date: Wednesday, March 17, 2021 @10:30 – 11:30 am
TBA
Location: GoogleMeet Conference Call
RSVP: margaret.m.doyon@lahey.org
Date: Wednesday, March 31, 2021 @10:30 – 11:30 am
TBA
Location: GoogleMeet Conference Call
RSVP: margaret.m.doyon@lahey.org
---
NEW PHYSICIAN ORIENTATION
Date: Tuesday, January 12, 2021 @5:30 pm
Location: GoogleMeet Conference Call
RSVP: alycia.messelaar@lahey.org or 978-236-1784
---
Please check the meeting calendar on our website to get the latest meeting status, notification of the Coding and Billing webinars,  Specialty Specific meetings, and POD/IPA meetings.
Population Health
BIDHC reviews cases and related clinical care during their provider pod meetings. Case based questions are used as part of their meetings to invite discussion.
Carol Freedman shared a diabetes care case used by BIDHC.
Clinical care questions were imbedded in the slide deck and attendees were encouraged to share their answers and rationale.
Pod attendees expressed interest in reviewing cases periodically during the year.
Quality and Patient Experience 
Liz Isaac reviewed the 2021 BCBS AQC Measure, Benchmark and Weight changes and HPHC 2021 Measures.
Liz provided an update on the Patient Experience Transparency Pilot.  Given system efforts to standardize all profiles and create one unified provider directory, the Transparency pilot is paused until the physician directory is revamped and ready to receive the star ratings and comments.
Efficiency
Carol Freedman reviewed Q2 Commercial data.  As expected, utilization decreased; however, cost increased.  Due to the pandemic, it is difficult to draw real conclusions from this quarter of data.  Adding the 3rd quarter data will be more helpful.
Informational
Information regarding the December Office Manager meeting was shared.  The Q2 PCP Risk Sharing Dashboard was shared.  Attendees were asked to complete Rapid Meeting Assessments that were sent to them immediately after each meeting.
AllWays Health Partners
Select Network plans effective on 1/1/2021
In January 2021 AllWays Health Partners will launch a new high performance network called Select HMO. Select HMO plans will be made available to subsidized and unsubsidized individuals through the Massachusetts Health Connector. Our full network products will also continue to be available to non-subsidized members who purchase their insurance through the Connector.
Due to the significant differences in the networks it is important that your office validate which AllWays Health Partners network your patient is enrolled in and confirm your participation in that network.
Please check the AllWays Health Partners online provider directory or contact your contract manager to confirm which networks you participate in. You can find more information about our 2021 product portfolio on our product reference page.
---
Blue Cross Blue Shield of Massachusetts
Changes to Plans and Benefits for 2021
Beginning January 1, 2021, BCBS will make changes to the health plans and benefits. Because of these changes, it is important to always check patient's Blue Cross ID card and to verify their eligibility and benefits using Online Services, or another similar technology. To view the complete notification, click here the link below.
---
CMS CY 2021 Provider Fee Schedule Released
December 1, the Center for Medicare and Medicaid Services (CMS) finalized the Calendar Year 2021 Physician Fee Schedule (PFS) (Full PDF).
The finalized 2021 PFS confirms the permanent addition of a number of codes that are currently on the Medicare telehealth list as a result of the COVID-19 public health emergency (PHE), and adds other codes provisionally through the end of the year in which the PHE ends.
A few of the new permanent codes (Category 1) added include:
Group Psychotherapy (CPT code 90853)
Psychological and Neuropsychological Testing (CPT code 96121)
Domiciliary, Rest Home, or Custodial Care services, Established patients (CPT codes 99334-99335)
Home Visits, Established Patient (CPT codes 99347-99348)
Cognitive Assessment and Care Planning Services (CPT code 99483)
Visit Complexity Inherent to Certain Office/Outpatient E & M (HCPCS code G2211)
Prolonged Services (HCPCS code G2212)
Alongside these permanent code additions, CMS added guidance on some of the temporary codes pertaining to PHE waivers and expansions. They also address a number of other issues, such as limits on frequency for nursing facility visits furnished via telehealth. Clarification was also provided around issues such as the ability of physical, occupational and speech language pathologists to furnish brief online assessment and management services. CMS further specifies that current telehealth restrictions do not apply when a beneficiary and practitioner are in the same location even if conducted via audio/video technology.
A few of the provisionally added codes (Category 3) include:
Domiciliary, Rest Home, or Custodial Care services, Established patients (CPT codes 99336-99337)
Home Visits, Established Patient (CPT codes 99349-99350)
Emergency Department Visits, Levels 1-5 (CPT codes 99281-99285)
Nursing facilities discharge day management (CPT codes 99315-99316)
Psychological and Neuropsychological Testing (CPT codes 96130-96133; CPT codes 96136-96139)
Therapy Services, Physical and Occupational Therapy, All levels (CPT codes 97161-97168; CPT codes 97110, 97112, 97116, 97535, 97750, 97755, 97760, 97761, 92521-92524, 92507)
Hospital discharge day management (CPT codes 99238-99239)
Inpatient Neonatal and Pediatric Critical Care, Subsequent (CPT codes 99469, 99472, 99476)
Continuing Neonatal Intensive Care Services (CPT codes 99478-99480)
Critical Care Services (CPT codes 99291-99292)
End-Stage Renal Disease Monthly Capitation Payment codes (CPT codes 90952, 90953, 90956, 90959, 90962)
Subsequent Observation and Observation Discharge Day Management (CPT codes 99217; CPT codes 99224-99226)
Audio-only codes, which are currently allowed under the PHE, have been of particular interest to stakeholders, especially for those who serve rural populations, and others who may not have access to devices or adequate internet connectivity for live videoconferencing. While CMS will not continue to recognize audio-only codes once the PHE is lifted, they are establishing a new HCPCS G-code describing 11-20 minutes of medical discussion to determine the necessity of an in-person visit, based on comments received from stakeholders.
Including PFS codes in previous calendar years, CMS has been gradually expanding coverage for what it calls remote physiologic monitoring services (RPM). As mHealthIntelligence describes here, and Foley and Lardner explores here, the agency proposed significant changes in the initial PFS released in August. That coverage is now set in place with the 2021 PFS.
The press release (available here), CMS announced that it will convene a study on telehealth use during the pandemic to "explore new opportunities for services where telehealth and virtual care supervision, and remote monitoring can be used to more efficiently bring care to patients and to enhance program integrity, whether they are being treated in the hospital or at home."
---
MassHealth
MassHealth Changes to Newborn Enrollment and Coverage
The
December Provider Bulletin
details changes to newborn coverage in the MassHealth program, including enrollment effective dates into MassHealth managed care plans.  These changes are effective on January 1, 2021.
---
Tufts Health Plan
Effective for dates of service on or after January 1, 2021, member copays and other applicable cost share will be applied to all non-COVID-19 telehealth services. Member copays and other applicable cost share will continue to be waived for COVID-19-related, in-network, medically necessary services. A COVID-19 diagnosis must be submitted on the claim for the waived cost share to continue to apply. Click here to read more.
Tufts Health Plan is aware that providers are experiencing issues related to access, functionality, and claims processing using the secure Provider portal and the MHK medical management system. Tufts Health Plan is assessing these issues and working on a solution. Providers are reminded to refer to the following resources available on the public Provider website for additional information:
BILH Relaunches Cancer Network Coordination Efforts
Bringing together 10 major sites of care, the creation of Beth Israel Lahey Health (BILH) presents an opportunity to expand existing cancer care and research across the system. The BILH Cancer Network collectively treats more than 10,000 new cancer cases each year, offers more than 270 clinical trials, and generates $63 million in basic, translational, and clinical cancer research funding.  Click here to read more.
---

Please take a moment to look at our Provider Spotlight on the website by clicking here.
If you would like to be featured on the PHO website, please reach out to Alycia Messelaar to discuss next steps, 978-236-1784 or Alycia.Messelaar@lahey.org.
---
Interested in being Featured?
The Northeast PHO Provider Relations Department is excited to have you as part of our network of physicians!
In an effort to spread the word about the services you currently or will be providing, we would like to obtain information to be used to host virtual introductions, virtual drop-in sessions, a video to be posted on the NEPHO website, along with a provider spotlight bio to share with the NEPHO Primary Care Providers.  Click here to be directed to our Virtual Networking page.
Please send requested marketing materials to Alycia Messelaar, Alycia.Messelaar@lahey.org, in order to begin the marketing process.
Thank you,
The NEPHO Provider Relations Department
Please provide the following to create a 1-3 minute video about yourself.  This can be done right from your smartphone!  Please see Tips for Shooting better video on your smartphone.
Short bio (In paragraph format that includes the following information – please do not send a copy of your CV)
Name
Practice
Specialty
Ages treated
Education/Training
Past professional experience
Special interests
Whether you offer telehealth services
Personal hobbies
Professional photograph
Best hours and days to set up brief virtual meetings with PCP practices that are interested in speaking with you directly
Best ways to reach out directly regarding patient specific care questions
---

Please reach out to Alycia Messelaar at 978-236-1784 or Alycia.Messelaar@lahey.org to keep NEPHO informed of changes in practice schedules due to COVID-19 (office closures, limited office hours, scope of appointment, telehealth use, phone line to reach staff, etc.) or if you have questions about other practice schedules.
---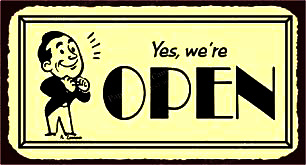 CLICK HERE to access a list of practices who are scheduling in office visits and/or TeleHealth visits at this time.
The Northeast PHO is here to ensure you are not alone and that we are in this together. We are doing our best to keep your practice as updated as possible with all things COVID-19.  Please take a moment to visit the COVID-19 tab on the by clicking here.
Please take a moment to review your practice information and reach out to Alycia Messelaar, Alycia.Messelaar@lahey.org with update requests.
---

Click here to find the most recent links to COVID-19 specific health plan materials and updates. Please note, we have included health plans that NEPHO does not contract with in an effort to help keep you well informed of current COVID-19 updates we have been made aware of.  If you have questions or concerns, please reach out to Alycia Messelaar, Alycia.Messelaar@lahey.org.
The Northeast PHO is here to ensure you are not alone and that we are in this together. We are doing our best to keep your practice as updated as possible with all things COVID-19. Please take a moment to visit the COVID-19 tab on the by clicking here .
December 2020 Pharmacy Update
BILHPN Pharmacy Newsletter
This month's BILHPN Pharmacy 2020 December Newsletter provides valuable information about numerous changes taking place on 1/1/2021 for the MassHealth Uniform Preferred Drug List (PDL) across all MassHealth plans, including Medicaid ACO plans (Tufts and BMC) and patients with fee-for-service MassHealth
These changes are being implemented to reduce pharmacy spend on 200+ unique medications from 27 different therapeutic classes (↑ from 33 medications in 2020). MassHealth has negotiated price reductions and rebates with pharmaceutical manufacturers (Up to 100% rebates on some brand medications resulting in $0 cost to the state).
See below or click on this link to see more details:
Shifts to products listed on the PDL should be avoided prior to 1/1/21, since they remain non-preferred until 1/1.
Impacted members will be notified by mail in early December.
Current utilizers of non-preferred drugs will NOT be grandfathered
Simple generic to brand switches CAN occur at the pharmacy without new prescriptions, depending on how the original Rx was written

Pharmacy Point of Sale (POS) messaging will be used to communicate the need to substitute brand drugs for generic (instead of a PA request)

Pharmacies are being notified of changes to be prepared to carry brand name medications
For more information or questions, please contact Carol Freedman, NEPHO Pharmacy Manager at 978-380-4089 or carol.freedman@lahey.org
Population Health December Focus: Diabetic Eye Exams
According to the National Eye Institute (NEI) Diabetic retinopathy is a leading cause of blindness in American adults and is the most common diabetic disease. An estimated 40 to 45% of diabetic Americans experience some stage of diabetic retinopathy. From 2010 to 2050, the number of Americans with diabetic retinopathy is expected to nearly double, from 7.7 million to 14.6 million. Hispanic Americans are expected to see the greatest increase in cases, rising more than three-fold from 1.2 million to 5.3 million.
No Warning Signs

– 50% of patients are not getting their eyes examined or are diagnosed too late for treatment to be effective. Patients normally don't experience symptoms until their vision is already damaged. 

Vision loss and blindness

– Diabetic retinopathy usually affects both eyes by damaging the retina. Over time, the blood vessels protecting the retina become blocked causing vision blurriness or loss. If left untreated, it could ultimately lead to blindness. 

Annual comprehensive eye exams are crucial

– A dilated eye exam allows for an eye care professional to notice the early warning signs for this disease and prevent vision loss. Timely treatment and appropriate follow-up care can reduce the risk of blindness by 95%

Refer your patients to an eye care provider today

– You can find a detailed list of in-network providers via

https://www.nepho.org/provider-directory/

.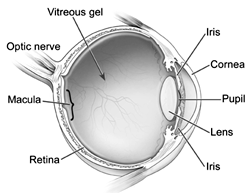 Diabetic eye disease can affect many parts of the eye, including the retina, macula, lens and the optic nerve.
As the NEPHO Health Coach I am able to help your patients schedule eye exams when needed.
Please contact Lucia Kmiec, NEPHO Health Coach at
978-880-2318  or lucia.kmiec@lahey.org  with
questions or concerns.
---
QUALITY
---
2021 Quality Measures for Commercial Payers
During the last few weeks of the 2020 Quality Measure period, the NEPHO Quality Team began to plan for the New Year. In 2021 the Quality Team will support our PCP practices to improve quality performance on contracts with the 3 largest commercial payers:  Blue Cross, HPHC & Tufts Health Plan.  These payers track performance for the following quality measures: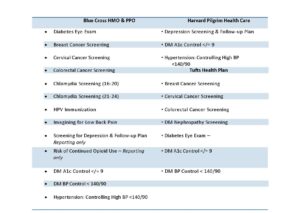 2021 Quality Improvement initiatives will include many that we have used to support the PCP practices during the pandemic, such as:
Cancer screening outreach letters/patient portal messages sent by NEPHO quality analysts.
Epic alerts and appointment notes to support addressing care gaps during patient appointments
Direct messaging to providers regarding patients with results outside of BP and A1c goals prior to scheduled appointments.
Care gap lists of patients who need appointments for Office Managers and Quality contacts.
The NEPHO Quality Team is also planning our 2021 Primary Care Quality Meeting for Office Managers and Quality contacts.  Stay tuned for more information.
We wish all of our practice colleagues happy and healthy holidays!
Telehealth Coding and Billing Moving Into 2021
We are moving past 2020 and starting a new year on January 1, 2021. There were many areas of challenges that 2020 brought forth for practices and providers. The year had constant movement with payer updates, state and federal rules and regulation changes, and growth with Telehealth services. NEPHO worked to provide practices and providers with the latest updates to ensure coding and billing accuracy. 
Patients across the nation were encouraged to stay home and as a result practices were looking for alternative methods of providing patient care. Telehealth was still in early phases of development in Massachusetts when the pandemic hit in March of 2020. Practices had to adopt a Telehealth program quickly to ensure patient care continued during the pandemic. NEPHO will continue to support practices with Telehealth services as we move forward into 2021. Telehealth focus in 2021 will include the following areas:
Care management for chronic conditions

: Remote monitoring devices will be emerging for patients with conditions such as diabetes, hypertension, and high cholesterol.

Provide coaching and support

: Helping patients manage chronic health conditions such as weight management and nutrition counseling.

Screen patients for COVID 19 symptoms:

Screening without having a patient come into the office will help minimize disease spread and provide referral as appropriate.

Offer physical and occupational therapy

: This approach will help support better access to care for optimal health results.

Case management access

: Support case management efforts for patients who have difficulty accessing care (patients that live in rural areas, older adults, and patients with limited mobility).

Inpatient stay follow-up

: Providers can follow-up in a timely manner with patients after a hospitalization.

Support advance care planning and counseling

: Providers can help to deliver advance care planning and counseling to patients, caregivers, and family members when a life-threatening event or medical crisis occurs.

Non-emergent care to long-term care patients:

Supporting non-emergent care to residents in long-term care facilities as needed.
Telehealth will have coding and billing updates effective January 1, 2021. These updates will support the new Evaluation and Management (E/M) changes for outpatient/clinic services. Practices and providers need to be aware of these updates to ensure documentation requirements are being met. Updates include the following:
American Medical Association released the new set of E/M coding guidelines that will be effective on January 1, 2021

CPT 99201 level of care will be deleted

There are new time ranges assigned to each level of service for new and established office patients

History (HPI) and Exam will no longer affect the level of care being billed

Code selection will be driven by the "time spent" or the Medical Decision Making (MDM)

There is a new prolong service code payable for each 15 minute increment of prolong service for level 5 visits (high complexity)
There will be NEPHO monthly coding and billing webinars that will provide the most up to date information related to Telehealth coding and billing. Please reach out to Shawn Bromley if you have questions regarding Telehealth services and/or Telehealth coding and billing. shawn.m.bromley@lahey.org or 978-236-1704.
---
PATIENT EXPERIENCE COMMENTS



---
Garden City Pediatrics – 83 Herrick Street, Beverly
Dr. Eric Sleeper No wait time and staff was very safe and efficient w/COVID safety practices.
I love this practice and Dr. Suzanne Graves. I am so happy we go to them.
________________________________________________________________________________________________________________________________
Lahey Health Primary Care, Beverly – 30 Tozer Road
Dr. Neeraj Mahajan All was good and very convenient.
Lahey Health Primary Care, Danvers – 5 Federal Street
I admire the dedication and knowledge of Dr. Brent Fryling. He makes me feel more confident about my health.
Lahey Health Primary Care, Danvers – 480 Maple Street
Dr. Galina Feldman is the best doctor I've had, and I'm happy I've found her. She was just as receptive to my concerns virtually as she is in person.
Lahey Health Primary Care, Gloucester – 298 Washington Street 4th Floor
I met Dr. Yuliya Mandel during an emergency visit and switched PCP doctors after meeting her. I am very comfortable and confident with Dr. Mandel so fortunate to have met her.
Lahey Health Primary Care, Hamilton – 15 Railroad Avenue
Dr. William Medwid Whole team works very well together, very knowledgeable, friendly and caring.
Lahey Health Primary Care, Manchester  – 192 School Street
Dr. Matthew Plosker Very good COVID procedures, I felt safe.
________________________________________________________________________________________________________________________________
Thomas Pearce MD – 279 E Main Street, Gloucester
I love Dr. Thomas Pearce. He always listens is compassionate and takes very good care of his patients.
The Northeast PHO recognizes colleagues who provide a positive experience for our patients, help us keep care local, and meet our quality targets.
This month's winners are:
Meghan Dahlquist, RN, Lahey Health Primary Care, Danvers, was recognized for her patient experience comment "Staff are always kind & helpful. Especially Meghan – she helped get information to me in a professional and efficient manner."
The practice team at Family Medicine Associates, Hamilton, was recognized for "For supporting the implementation of the Diabetes Care Collaborative Pilot."
About the Diabetes Care Collaborative Pilot:
Northeast PHO launched the Diabetes Care Collaboration Pilot with 3 practices, including Family Medicine Associates, Hamilton, at the end of February. Because of COVID we had to halt those efforts and redesign the program. We redesigned the process to help providers and patients in an efficient way without adding extra work to the practice under the current circumstances.
Family Medicine Associates, Hamilton graciously agreed to participate as our first practice in the Pilot. The process includes pre-visit planning for diabetic patients that are coming in for visits or have telehealth appointments. We have been working closely with the practice to gather data and feedback from them to improve our process and patient care.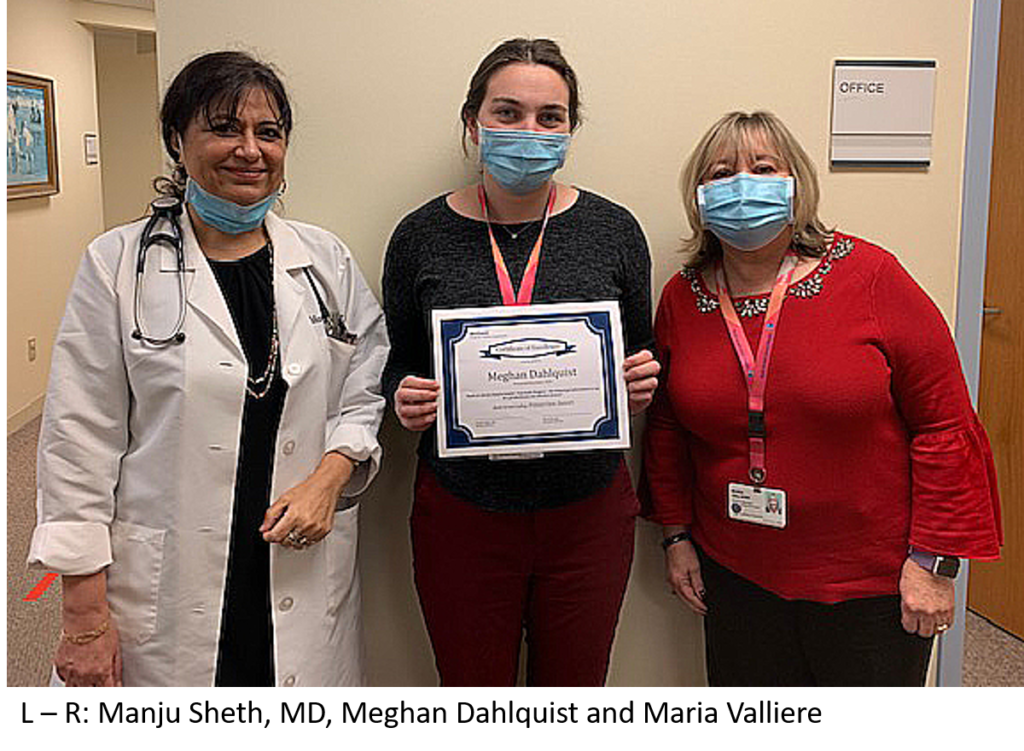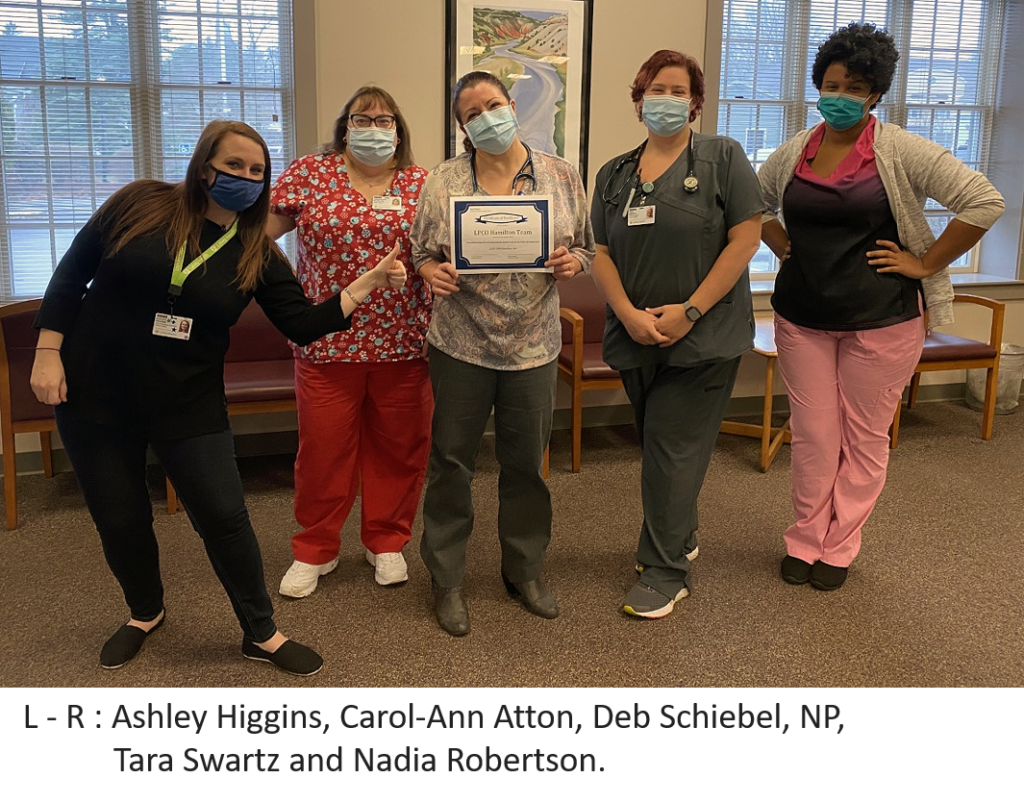 We have been working closely with the practice to gather data and feedback from them to improve our process and patient care. Thanks to the data we have gathered and what we have learned from Hamilton we are now moving towards expanding this process to other practices.  Special thanks to Deb Schiebel, N.P., who was instrumental in facilitating and implementing this pilot with both physician and NP/PA providers.
---
Please let us know if you would like to nominate a team member in your practice or another practice for the recognition program. We will deliver gift cards to the winners each month, and they will be announced here and in our website "Hot Topics" section.
Please be sure to look for the new winners in next month's issue!