---
NEW PROVIDERS
---
Lauren Cataldo, MD
Northeast Emergency Associates
85 Herrick Street
Beverly, MA 01915
Phone: 978-922-3000
Fax: 978-921-7011
Allen Feng, MD
North Shore Ear Nose and Throat
104 Endicott Street Suite 100
Danvers, MA 01923
Phone: 978-745-6601
Fax: 978-624-4040
Andrew Orenberg, MD
Microsurgical Eye Consultants
31 Centennial Drive
Peabody, MD 01960
Phone: 978-531-4400
Fax: 978-531-7106
NEWS FROM NEPHO

NOVEMBER 2021 EDITION
IN THIS ISSUE:



---
---
PRACTICE CHANGES / UPDATES
---
Manju Sheth, MD of Lahey Health Primary Care, Danvers has resigned effective 2/25/2022
Stephen Loverme, MD of North Shore Neurology and EMG has retired effective 10/29/2021
Robert Waugh, MD has resigned from Coastal Orthopedics effective 11/19/2021
---
PAYOR UPDATES
---
AllWays Health Partners
You may have received the below notification from Allways Health Partners regarding return to pre-pandemic rates for telehealth services effective January 1, 2022.   Please be advised that the implementation of this change is on-hold as it is under review. We will update you as more details become available from Allways Health Partners.
All other contracted health Plans telemedicine policies are still in effect with no changes.  
On January 1, 2022, we will return to pre-pandemic rates for telehealth services. 
We will return to pre-pandemic rates for telehealth services on 1/1/2022. For dates of service beginning January 1, 2022, we will return to reimbursing at pre-pandemic rates for services rendered via telemedicine, with the exceptions of primary care, chronic care, and behavioral health. You can learn more by reviewing our Telemedicine and COVID-19 payment policies. Please note that behavioral health services are managed by Optum, and you can find information about their policies on their Provider Express portal.
As we revert back to pre-pandemic operations and policies, we make these changes in accordance with state law (Chapter 260) and related guidance. There will be no changes to the scope of services that are allowed via telemedicine, at this time. We will continue to communicate with you as more information becomes available.
Blue Cross Blue Shield of Massachusetts
Changes to Plans and Benefits for 2022
Beginning January 1, 2022, BCBSMA will make changes to the health plans and benefits. Because of these changes, it is important to always check provider's patient's Blue Cross ID card and to verify their eligibility and benefits. Providers can do this using ConnectCenter, which will replace Online Services starting in January 2022, or providers can use another similar technology. To view the complete notification about changes to benefits such as a new medical second opinion benefit, Telehealth services in 2022 and new plans with $0 copays for selected services, click here.
CIGNA
Extension of key accommodations
To align with the recent extension of the federal public health emergency (PHE) period, Cigna is again extending the cost-share waiver for COVID-19 testing and testing-related services through January 15, 2022.

Cigna's interim credentialing accommodations are extended through December 31, 2021.
Cigna's COVID-related accommodations for virtual care continue to remain in effect until further notice.
Cigna's facility-to-facility transfer authorization waiver ended on October 18, 2021. However, Cigna will not enforce an administrative denial for failure to secure authorization on appeal if an extenuating circumstance due to COVID-19 applied (e.g., bed capacity or staffing issues).
Get the latest updates
We updated our dedicated COVID-19 provider web page on October 22, 2021 to highlight the latest updates. We encourage you to visit the site to get these updates and more.
CMS – Medicare
Fact Sheet: Improper Payments Fact Sheet
Improper payments represent payments that do not meet program requirements. The vast majority of improper payments occur in regards to people who may be eligible for care, but for whom there was an unintentional payment error or a reviewer cannot determine if a payment was proper due to insufficient payment documentation from a state or a provider. This fact sheet list measurements Medicare and Medicaid have taken on improper payments. For additional information, click here.
List of Telehealth Services for Calendar Year 2022
CMS has posted the ZIP file for 2022 to the website. This is a list of services payable under the Medicare Physician Fee Schedule when furnished via telehealth. To view the list, click here.
Spotlight: Physician Fee Schedule 2022
CMS issued the CY 2022 Medicare Physician Fee Schedule (PFS) final rule that updates payment policies, payment rates, and other provisions for services. For additional information including a summary of key provisions, click here.
Fallon Health
Proauth Webinars
Fallon Health has posted an upcoming training on how to submit and view Prior Authorization requests in Proauth: 1) December 8, 2021 9-10 a.m. Join the Microsoft Teams meeting 2) December 21, 2021 10-11 a.m. Join the Microsoft Teams meeting. For additional information and to view the notification, click here and scroll to related title.
Disease Management Program Empowers Patients
The Fallon Health Disease Management Program is a proactive, patient-centered program for individuals diagnosed with chronic diseases—including asthma, diabetes, chronic obstructive pulmonary disease (COPD), cardiac disease and heart failure. It reinforces standards of care by providing health education, health coaching and self-management skills. We work toward empowering your patients to take a more active role in improving and maintaining their health. For additional information and to view the notification, click here and scroll to related title. Posted to the Connection October 2021 Newsletter.
Access To Complex Case Management
Another program Fallon offers to patients who need a lot of care and resources is the Complex Case Management Program. Providers may refer a patient to this program if he/she has a "critical event or diagnosis"—for example, a car accident, a fall that results in serious injury, cancer or serious health decline. For additional information and to view the notification, click here and scroll to related title. Posted to the Connection October 2021 Newsletter.
Point32Health
Harvard Pilgrim Health Care
Updates Related to No Surprises Act
The federal No Surprises Act of 2021 seeks to protect patients from surprise medical bills from out-of-network providers. It includes provisions related to health care cost transparency, provider directory information, and member ID cards. Consistent with this legislation, Harvard Pilgrim is implementing the following effective Jan. 1, 2022:
Providers must disclose their participation in a member's health plan upon scheduling a service, as well as provide information about the member's anticipated costs, if requested.
If a member has a scheduled service with a provider that is out-of-network, the provider must notify the member in writing at least two days before the service is provided.
Failure to provide proper notification restricts the provider from billing the member except for applicable copayments, coinsurance or deductibles.
Providers are prohibited from balance billing members for out-of-network emergency care or care with an in-network provider at an out-of-network facility without documented consent. Members can only be billed for the in-network cost share in this scenario.
Providers are required to verify and update their provider directory information every 90 days. Failure to review and update demographic information at least quarterly may result in directory suppression until such information is validated.
COVID-19 Information and Resources 
Harvard Pilgrim Health Plan updated the COVID-19 Testing, Treatment, and Vaccine Coding Grid to include the Moderna booster vaccine and administration codes (91306, 0064A), the Johnson & Johnson booster administration code (0034A) and the Pfizer vaccine and administration codes for children ages 5-11 (91307, 0071A, 0072A). For additional information and to view the Latest Updates notification, click here.
Utilization Management
Harvard Pilgrim Health Care has updated the policy as follows: updated "Oncology Analytics" to "OncoHealth (formerly Oncology Analytics)". For additional information and to view the notification, click here.
Sign Up for a Webinar on Products
Harvard Pilgrim is pleased to invite providers and office staff to sign up today for a webinar on notable updates to the commercial and Stride (HMO) Medicare Advantage products for the 2022 plan year. For complete details on how to register, click here.
New InterQual Medical Review Tip Sheet Now Available
Harvard Pilgrim utilizes InterQual criteria and tools for medical review for select commercial prior authorization policies. Using HPHConnect to request authorization for services through InterQual is a quick and efficient way to receive an authorization determination. Harvard Pilgrim has put together an InterQual Medical Review Tip Sheet to make the process even easier for valued provider partners. For additional information, click here.
Synagis for Upcoming RSV Season
With the 2021-2022 respiratory syncytial virus (RSV) season approaching, Harvard Pilgrim would like to remind providers of the policy regarding Synagis (palivizumab), an injection of antibodies used to protect high-risk infants from severe RSV disease. Synagis requires prior authorization and should be reserved for infants with a history of pre-term birth and children with chronic lung disease or congenital heart disease. For members who qualify to receive five doses, the first dose is typically administered at the beginning of November and the last dose at the beginning of March to provide protection into April. For additional information, click here.
Tufts Health Plans
Utilization Management for NICU Care
Effective January 1, 2022, utilization management and care management services for premature and medically complex infants requiring NICU care will be provided by Tufts Health Plan instead of ProgenyHealth.  This change impacts the following plans: Tufts Health Direct ("Direct"), and Tufts Health Together – MassHealth MCO Plan and Accountable Care Partnership Plans ("MA-Together")
ProgenyHealth will manage all open UM cases through 12/31/21 which means any active authorizations reviewed by ProgenyHealth will remain valid through their authorization end date.  All open UM cases will be transitioned to the THPP UM team on December 30, 2021 in order to complete continued stay reviews. For hospital (NICU facilities) Utilization Management, clinical documentation should be faxed to Tufts Health Plan at 888.415.9055
This change will enhance the member's experience with premature and medically complex infants continuing to receive the high-level of care they deserve, coordinated by dedicated Tufts Health Plan care managers.
Payment Policy Radiology Changes
Tufts Health Plan and Harvard Pilgrim Health Care reviewed existing policies to assess opportunities for consistency. As a result of this review, effective for dates of service on or after January 1, 2022, Tufts Health Plan will process applicable imaging/radiology services in accordance with multiple procedures reduction logic and the list of codes subject to the reduction logic will be expanded to include additional ultrasound codes.
You can find the article detailing this policy change here: Imaging Services Payment Policy Update | 11-1-21 | Provider News | Provider | Tufts Health Plan
The updated payment policy can be found here: imaging-services (tuftshealthplan.com)
Cardiac Prior Authorization Program
Tufts Health Plan requires Commercial (including HMO, POS, PPO and Tufts Health Freedom Plan) providers to obtain prior authorization through National Imaging Associates' (NIA) for therapeutic cardiac services. To view the complete notification, click here.
High-Tech Imaging Program
Depending on the member's plan, providers must contact either National Imaging Associates' (NIA) or Cigna for high-tech imaging prior authorizations, for the following services: CT/CTA scans; MRI/MRAs; PET scans; Nuclear cardiology. While providers may not be the provider responsible for obtaining prior authorization, as a condition of payment, providers must confirm prior authorization has been obtained. To view the complete notification, click here.
Tufts Medicare Preferred
We are now a few weeks into Medicare's Annual Election Period (AEP). This provides your Medicare patients an "open enrollment" period to assess their needs and choose the medical and prescription plan that's best for them. Eligible patients can enroll between October 15 and December 7, 2021 for a plan start date of January 1, 2022.
As a result of the 5-Star rating* given to the Tufts Medicare Preferred HMO plans by Medicare, your eligible patients can enroll in these plans all year long. Tufts Medicare Preferred has achieved a 5-Star CMS Quality rating for 2022 — now for seven years in a row! What does this mean for your patients and our members? 
Our 5-Star rating gives patients the freedom of a special election period where they can enroll into one of our plans outside of Medicare's Annual Election Period. Tufts Medicare Preferred HMO received 5 stars in several measures including screenings, tests and vaccines, member experience with health plan, and customer service.
What this means for members is they are not obligated to remain in whatever plan chosen.  If life changes and a member needs new/different coverage, our 5-star rating gives the freedom to use one additional opportunity (outside of the annual enrollment period) to move to one of our other plans.
We have the largest Medicare Advantage membership in Massachusetts, with 97% of our members staying with us year after year. In these uncertain times, Tufts Health Plan Medicare Preferred HMO is a 5-Star rated plan you can trust.
A few more updates and reminders:
AEP virtual meeting registration information can be found via the attached flyer and here www.thpmp.org/meetings. CMS permits you to distribute this information to patients via email and in office material. There are still 14 remaining meetings during AEP to choose from.
For the most up-to-date information about Tufts Health Plan's policies and coverage pertaining to COVID-19 including testing and treatment, telehealth, billing guidelines, etc., please refer to: https://tuftshealthplan.com/covid-19/provider/coronavirus-updates-for-providers
We also offer Tufts Medicare Preferred Supplement plans and, for participating providers, Tufts Health Plan Senior Care Options (SCO). Tufts Health Plan SCO may be a great option for patients who are 65+ and on MassHealth Standard and continues to offer monthly enrollment.  With SCO, members get more benefits than MassHealth and Original Medicare, plus free extras, all at no cost. If you have questions or need digital or physical marketing materials for your practices, please contact
Marcel Philippe, Manager of Business Development at Marcel_Philippe@tufts-health.com or 617-417-2587.
Magellan Behavioral Health – All States & All Plans
Transition to Change Healthcare/ECHO Health Inc. for Claims Payment Frequently Asked Questions
The new payment system will allow the office the ability to receive a virtual credit card (VCC), an automated clearing house (ACH)/electronic funds transfer (EFT), or check payment. Magellan is implementing this new payment system to meet providers' requests for more payment options. For additional information, click here.
---
PROVIDER RELATIONS
---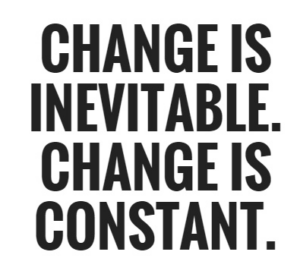 Things are constantly changing within NEPHO practices – it truly is inevitable. As a reminder, please reach out to the Provider Relations Department periodically to request updates or assistance in creating provider lists. Examples of frequent outreach we receive include and are not limited to:
Primary Care Providers with open panels for patients transitioning out of Pediatric care
Primary Care Providers with open panels for Special Needs patients transitioning out of Pediatric care
NEPHO PCP practice rosters used to update EMR mapping tied to billing/ referral network identification
Please do not hesitate to reach out to Alycia.Messelaar@lahey.org for such requests. We are here to help bring ease to both the practices and the patients you serve.
---

---

---
PROVIDER DIRECTORY
---
Click here for the PDF version of the updated PHO Directory as of November 2021. For your convenience click here for the separate Specialists Only PDF directory to refer to as needed.
Please share this directory with your office by printing or showing them how to visit us online for an easy to use directory search tool!

Note: Primary care providers (PCPs) in the BILH Performance Network no longer need to submit an administrative referral to refer Blue Cross Blue Shield of MA, Harvard Pilgrim Health Care, or Tufts Health Plan members to a specialist in the BILH Performance Network. Please reach out to Alycia Messelaar, Alycia.Messelaar@lahey.org, regarding questions pertaining to providers within the BILHPN Network. 
As a reminder, it is important to use the NEPHO Physician Directory when referring to a specialty physician. 
---
PODS AND IPA MEETINGS KEY TAKEAWAYS
---
Population Health
Obesity related CME and case-based questions were discussed.
LOCD and AGH Anticoagulation Services are conducting a pilot introducing transition of care support for patients discharged from J4.
Informational
NEPHO has transitioned from Google to Office 365.
Meetings in 2022 will be conducted via Microsoft Teams platform. 
Provider Experience
Carol Freedman has been working with Endocrine and GI on improvement opportunities that will support quality measures and access.
Feedback on current experiences was solicited to incorporate into the ongoing improvement work. 
Quality 
Updated BCBS HMO performance data was shared.
There has been some improvement in the process measures, but the gate score remains low across the network due to zero points in highly weighted outcome measures.
There are NEPHO central initiatives to improve A1c and BP outcomes measures and close care gaps before year end. 
Patient Experience 
Tip sheets have been created reflecting the information from a 3 part webinar series offered over the summer.
These are intended to be reminder tools for practice colleagues.
The first one on Teamwork was shared at the November pods; subsequent tip sheets will be shared at upcoming pods.
Teamwork is also the focus of a PHO Office Manager meeting in December.
An overview of patient feedback from the MHQP Telehealth One Year later survey was shared.
---
POPULATION HEALTH
---
Diabetes Awareness Month – November
According to the CDC 34.2 million Americans have diabetes. 88 million adults, or 1 in 3 people have pre-diabetes. It has been estimated that the total cost, including lost work, wages and medical costs for people diagnosed with diabetes is 327 billion dollars. National Diabetes Statistics Report, 2020 | CDC
Adults with diabetes have a 60% higher risk for early death than adults without diabetes. They are at higher risk for blindness, kidney failure, heart disease and stroke as well as the amputation of toes, feet and legs. Type 1 diabetes accounts for approximately 5-10% of all cases and type 2 diabetes accounts for approximately 90-95% of all diagnosed cases. A Snapshot: Diabetes In The United States | Diabetes | CDC
New cases of diabetes in adults have decreased from 2008 to 2018. However, more young people are developing type 1 and type 2 diabetes. Between 2002 and 2015 there was a 4.8% increase in type 2 diabetes and a 1.9% increase in type 1 diabetes in people under the age of 20. Obesity continues to be a significant factor in the rate of type 2 diabetes among young people. Diabetes in Youth | CDC
November is American Diabetes Month. During this month the American Diabetes Association focuses on increased awareness, detection and management of diabetes. The Northeast PHO supports practices who are caring for patients with diabetes through the following initiatives:
Monthly reports identify patients who are in need of appointments or whose laboratory results indicate the need for a follow-up visit.
The Pre-visit Planning Initiative gives providers a detailed note prior to each patient visit that includes the most recent lab results, blood pressures, cancer screenings and other information needed to provide comprehensive care for patients with diabetes. From August 2020 through November 9, 2021 NEPHO completed 2342 pre-visit planning notes.
Commercial Case Managers and the Lead Population Health Specialist outreach to patients with diabetes who are in need of appointments with their PCP or Endocrinologist or who have outstanding lab tests.
The NEPHO Pharmacist provides recommendations, cost analysis as well as outcome data for current diabetes medications.
---
QUALITY
---
Concierge Mammogram Scheduling
Lead Population Health Specialist, Laureen Viel, has been scheduling women for mammograms through the concierge scheduling program. Patient charts are reviewed and an appointment for a mammogram is scheduled based on the day and time of the patient's last mammogram. Patients also receive a reminder phone call shortly before their appointment. Currently, of the 96 patients scheduled for a mammogram 77 or 80% have completed their screening.
---
CODING TIP OF THE MONTH
---
OPTUM Newsletter – November 2021 | Focus on Alcohol and Substance Related Disorders
---
The NEPHO Telehealth Committee recently sent a Telehealth survey to practices requesting current state of practice Telehealth programs. The survey had over 20 questions focused on all areas of Telehealth. The survey was developed to help the NEPHO Telehealth Committee plan next steps to help support NEPHO practices move into the next phase of Telehealth.  The following summary details the feedback received from the survey:
Survey Questions and High level Responses
Has your Telehealth Program been successful?
*21 practices have had success
*9 practices would like more support
How has Telehealth improved patient access and experience?
*Telehealth is convenient for patients
*Patients like the ease of technology
*Telehealth supports patient access to care
What areas within your  Telehealth program need improvement?
*Patients and providers report poor connection issues
*Difficulty in determining if patient should be seen in office or by Telehealth
*Patients and providers have HIPAA concerns
How many providers within the practice perform Telehealth?
*Most providers within practice including NPs & PAs
What platform supports your Telehealth program?
*Epic
*Athena
*Doxyme
Who does the coding and billing for your Telehealth program?
*Providers
*Billing department
*Lahey coding team
Does your practice follow Telehealth coding and billing requirements?
*Majority of responses said yes
*A few responses said they were unsure
Do you receive denials for Telehealth reimbursement?
*2 practices said they do
Do you have a solid understanding of Telehealth coding and billing?
*Majority of responders said yes
Are you following Massachusetts Telehealth licensing guidelines?
*8 said that they are following state licensing guidelines
*The remaining responders said that they are not
Have your providers been licensed outside Massachusetts to practice across state lines?
*10 out of 30 practices said yes and they are licensed in New Hampshire
Do you bill Audio only and Audio/Video Telehealth services accurately?
*Most practices said they are
Do you apply the modifiers to the Telehealth services?
*50% of practices said yes
Do you believe patients are satisfied with Telehealth services?
*24 practices said yes
Do you believe the providers are satisfied with Telehealth services?
*50% of practices said yes
Do you believe additional Telehealth coding and billing education would benefit providers?
*50% said yes
Do you have an understanding of the payer updates regarding Telehealth services?
*Majority of responders would like more of an understanding
The next steps NEPHO will be taking driven by the Telehealth survey responses include the following:
Telehealth Focused Webinar in December 2021
Efforts to apply for funding to help support Chronic Care Management for high-risk patients
Practice outreach to identify areas of gaps in the Telehealth program
Education on patient remote monitoring services
Ongoing coding and billing support to maximize revenue and reduce potential denials
Please reach out to Shawn Bromley at shawn.m.bromley@lahey.org or 978-236-1704 if you have questions related to Telehealth or you would like to improve your current Telehealth program.
---
PATIENT EXPERIENCE COMMENTS



---
Beverly Medical Associates, Beverly – 30 Tozer Road
Dr. Alyssa Handler and Staff as a team are very friendly and helpful. From the front desk to the nursing team in the back, all friendly and helpful!
I cannot stress enough how Dr. Deborah Shih is one of the most thorough doctors I have ever seen. I have referred 3 family members to her. As a matter of fact, she is like family to me. She is kind & compassionate and I am fortunate to have her as my doctor.
Blackburn Primary Care, Gloucester – 1 Blackburn Drive
I always have an excellent experience when I visit Dr. Jay Isaac. He is the best!
Cape Ann Medical Center, Gloucester – 1 Blackburn Drive
Dr. Janet Doran has been my doctor for many years. Always concerned and willing to answer any questions.
Dr. Shawn Pawson is a very compassionate medical provider.
Cape Ann Pediatrics, Gloucester – 298 Washington Street
We love Dr. Jeffrey Stockman and the staff at Cape Ann Pediatrics. Everyone is helpful and pleasant. Thank you for everything you do. We appreciate you!
Garden City Pediatrics, Beverly – 83 Herrick Street
We love Dr. John Dean! He's always pleasant and takes the time to really get to know our children.
Dr. Eric Sleeper has been all of my children's doctor for the last 15 years. We love him enough to drive almost an hour for office visits. We have complete confidence in him. The appointments are always on time and we never feel rushed when we are there.
Leonard Horowitz, MD, Danvers – 7 Federal Street
I've been seeing Dr. Leonard Horowitz for nearly 30 years. I feel he understands me and my medical history very well.
Danvers Family Doctors, Danvers – 140 Commonwealth Avenue
Dr. Subroto Bhattacharya I always feel very taken care of and secure coming to Danvers Family Doctors. I absolutely love Dr. B and all of the providers here.
Lahey Health Primary Care, Beverly – 900 Cummings Center
I have had Dr. Andrew Lenhardt for many years. He is a great doctor and always spends enough time I need to go over my health and medications. He is a very kind compassionate doctor and always gives 100%. I would recommend him to anybody.
Lahey Health Primary Care, Beverly – 40 Tozer Road, Beverly
Dr. Gail Ellis is a wonderful physician. I consider myself lucky to have her as my primary-care doctor!
Lahey Health Primary Care, Beverly – 100 Cummings Center
Dr. Khalil Shahin is the best doctor ever. He is determined to solve your health problem with the best way. He listens to your concerns and makes you comfortable to discuss every health problem that you have, which you can't find at any doctor. He is very respectful. I definitely recommend him to other people.
Lahey Health Primary Care, Danvers – 5 Federal Street
Dr. Mauri Cohen is the best and most caring doctor I know
Dr. Brent Fryling Always professional courteous and helpful!
Dr. Margaret Legner Always a good experience. Professional, friendly knowledgeable & compassionate
Lahey Health Primary Care, Gloucester – 298 Washington Street 4th Floor
I trust Dr. Victor Carabba for my health care. He always listens to me and makes the time to answer any questions I may have.
Lahey Health Primary Care, Gloucester – 298 Washington Street 1st Floor
I am a new patient of Dr. Kathryn Hollett. I have to say I am very impressed with my experiences in her office with her as well as her receptionist and nursing care givers.
Lahey Health Primary Care, Hamilton – 15 Railroad Avenue
Dr. William Medwid Always good, polite, always comfortable, never feel rushed, not being pushed out the door.
Lahey Health Primary Care, Manchester – 192 School Street
I have consistently had excellent care from Dr. Jana Oettinger and the team at FMA. She is a fantastic, caring, knowledgeable and communicative family practitioner.
North Shore Pediatrics, Danvers – 480 Maple Street
Dr. Lance Goodman is amazing. So caring – my son actually likes going to the doctors!
Brian Orr Pediatrics, Gloucester – 1 Blackburn Drive
Dr. Brian Orr This is a very great pediatric It is a pleasure to have him!
Thompson Medical Associates, Gloucester – 9E Dr. Osman Babson Rd
Dr. Candace Thompson & Amy Fraser have always been exceptional!
---
PRACTICE RECOGNITION



---
The Northeast PHO recognizes colleagues who provide a positive experience for our patients, help us keep care local and meet our quality targets.
This month's winners are:
Sharon Hayes, Beverly Radiology Associates, was recognized for partnering with NEPHO Quality team to improve quality measure performance.
Erika Delima, Garden City Pediatrics, was recognized for her patient experience comment "We also love Erika at the front desk! She is always so pleasant to me and my kids! We LOVE Garden City Pediatrics!"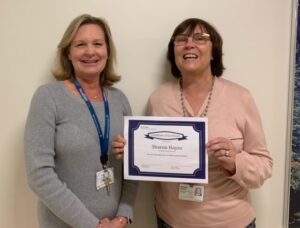 Sharon Hayes and LIsa Sciamanna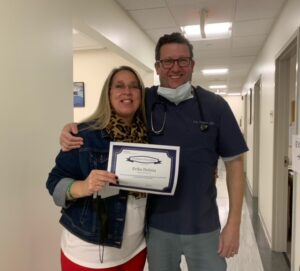 Erika Delima and Dr. Eric Sleeper
Please let us know if you would like to nominate a team member in your practice or another practice for the recognition program. We will deliver gift cards to the winners each month, and they will be announced here and in our website "Hot Topics" section.
Please be sure to look for the new winners in next month's issue!