---
NEW PROVIDERS
Shiloe Burzinski, MD
Essex County OB GYN
83 Herrick Street – Suite 2004
Beverly, MA 01915
(978) 927-4800     (F:) (978) 232-5561
---
Kellie Hemme, MD
Beverly Radiological Associates
85 Herrick Street
Beverly, MA 01915
(978) 922-3000     (F:) (978) 927-3534
---
Michelle Maciag, MD
Asthma & Allergy Affiliates  
140 Commonwealth Avenue – Suite 103
Danvers, MA 01923
(978) 777-0970      (F:) (978) 762-8589
---
Robert Murgia, MD
Dermatology and Skin Health
23 Centennial Drive
Peabody, MA 01960
(978) 525-0100         (F:) (978) 595-5026
---
Ahmed Safa, MD
Northeast Oncology
85 Herrick Street
Beverly, MA 01915
(978) 927-6850           (F:) (978) 524-7917
---
Kaya Shah, MD
Sports Medicine North
1 Orthopedics Drive
Peabody, MA 01960
(978) 818-6350          (F:) (978) 818-6355
---
Khalil Shahin, MD
Lahey Health Primary Care, Beverly
100 Cummings Center – Suite 126Q
Beverly, MA 01915
(978) 524-8181           (F:) (978) 927-0624
NEWS FROM NEPHO  
 S E P T E M B E R  2020 EDITION
     IN THIS ISSUE:



---
---
PRACTICE CHANGES / UPDATES
---
Khalid Syed, MD has relocated from 496 Lynnfield Street Lynn, MA 01904 to
480 Lynnfield Street, Lynn, MA 01904.  (781) 593-3400  Fax: (781) 477-1138
Robert Mc Laughlin, MD will be closing his practice North Shore Shoulder effective 10/1/2020
Eileen Delaney, MD has terminated her affiliation with Beverly Radiological Associates
Kevin Ennis, MD of The Center for Health Aging has retired effective 8/24/2020
NP / PA MEETING – CME approved 
Guest Speaker: Dr. Susan Choe – Lahey Endocrinology, Danvers
Date: Wednesday, October 7, 2020 @12:00 noon
Location: GoogleMeet Conference Call
RSVP: lucia.kmiec@lahey.org or contact Lucia Kmiec, Health Coach at 978-880-2318 if you have any questions.
---
OPEN MEETING II – SCHEDULE BELOW – We are offering 3 meeting dates/times for your convenience.  The same presentation will be conducted at all sessions.  Please note: attending more than one session will not earn additional meeting credit.

---

PHYSICIAN PARTICIPATION AGREEMENT DISCUSSIONS
Please join us for an open discussion regarding the NECoMG Physician Participation Agreements. You may join one of these information session times to review your questions:
Friday, October 2, 2020 @10:00 am
Thursday, October 8, 2020 @12:00 noon
Tuesday, October 13, 2020 @2:00 pm
Join with Google Meet
meet.google.com/hhb-ewtx-hgw
Join by phone
‪(US) +1 252-543-8519
PIN: ‪898 368 715#
---
Please check the meeting calendar on our website to get the latest meeting status, notification of the Coding and Billing webinars,  Specialty Specific meetings, and POD/IPA meetings.
Blue Cross Blue Shield of Massachusetts
Medical Policy Updates
BCBS of Massachusetts has posted a list of medical policy updates to the website. To view the list, click here.
Campaign to Educate on Billing E/M Services
It's well known that coding of Evaluation and Management (E/M) services is a challenge for many providers because it requires providers to determine which level of CPT code appropriately reflects the complexity of the visit. More mistakes are made coding E/M services compared to coding for other services. To help educate and inform practices on the E/M billing, BCBSMA is implementing Change Healthcare's Coding Advisor solution (Coding Advisor) starting in September. Click here to view the complete notification sent on 8/31/2020.
---
Cigna Corporation
High-Tech Radiology (HTR or Imaging)
Cigna eviCore has posted that the Plan originally provided advance notification that the following guidelines were revised May 22, 2020, effective August 21, 2020: 1) Oncology Adult, 2) Oncology Pediatric.   Click here for additional information and to view the entire policy.
Centers for Medicare/Medicaid Services 
Participate in Medical Documentation Interoperability Pilot
CMS encourages providers to participate in an interoperability pilot to test medical documentation exchanges. The Electronic Medical Documentation Interoperability (EMDI) Initiative is designed to reduce provider burden by helping providers standardize workflow, so providers can send and receive documentation electronically: 1) Implementing interoperable workflows; 2) Providing educational sessions and workgroups; 3) Connecting you to collaboration with other providers; 4) Creating resources; 5) Supporting CMS policies, regulations, and initiatives. For additional information, click here.
Making Important Health Care Decisions
On September 3, under the leadership of President Trump, CMS launched Care Compare, a streamlined redesign of eight existing CMS health care compare tools available on Medicare.gov. Care Compare provides a single user-friendly interface that patients and caregivers can use to make informed decisions about health care based on cost, quality of care, volume of services, and other data. With just one click, patients can find information that is easy to understand about doctors, hospitals, nursing homes, and other health care services instead of searching through multiple tools. In conjunction with the launch of Care Compare, additional improvements have been made to other CMS data tools to help Medicare beneficiaries compare costs: Procedure Price Look Up and Provider Data Catalog. To view the notification, click here and locate the article by title.
Harvard Pilgrim Health Care
As of October 1, Harvard Pilgrim will cover telemedicine in full (no copays, deductibles, or coinsurance) only for COVID-19 treatment. Telemedicine cost sharing will resume for other kinds of virtual visits (e.g., urgent care, routine care, and behavioral health), according to the terms of the plan. This policy applies to commercial plans in Connecticut, Maine, Massachusetts, and New Hampshire, as well as Medicare Supplement plans. Telemedicine services will stay covered in full through December 31 for members on Medicare Advantage plans.
Reminder: Physician's Order Required for Nutritional Counseling
Harvard Pilgrim reimburses nutritional counseling services provided by a contracted nutritionist or registered dietician, when ordered by the member's PCP or a participating provider. The Commercial Nutritional Counseling Payment Policy outlines coverage of these services, including which services are and are not eligible for reimbursement and guidelines for proper billing. To view the updates, click here.
Important Replacement Claim Billing Reminders
Harvard Pilgrim would like to remind providers of some key points regarding the correct billing of replacement claims. A replacement claim must completely replace the entire original claim; the information on the replacement claim voids and replaces the previously submitted claim. If providers have omitted charges or changed information on a claim — such as diagnosis codes, dates of service, or member information — providers must submit the entire claim as a replacement claim using type of bill frequency code 7 and include all the previous information, as well as any corrected or additional information. Please note that a replacement claim submitted without type of bill frequency code 7 may be considered a duplicate and consequently denied. To view the updates, click here.

During these difficult financial times, we realize every bit helps! Please take a moment to visit https://www.findmassmoney.com/app/claim-search to search for your business name for potential funds being held that can be claimed.
Please let us know if you have any helpful websites or resources you would like to share with other practices in future newsletters by emailing Alycia.Messelaar@lahey.org .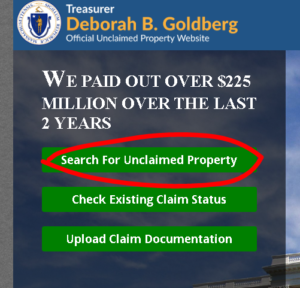 ---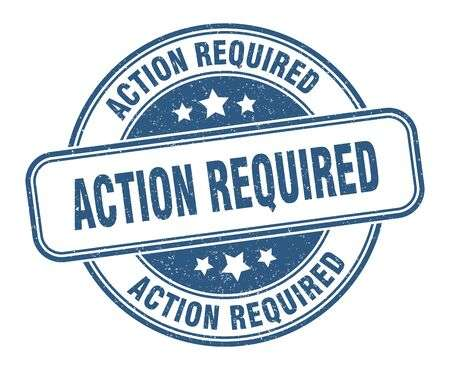 Please take a moment to look through recent emails for a communication titled "IMPORTANT – From the Desk of Pierre Ezzi, MD: Updated BILHPN Agreement" sent by Alycia.Messelaar@lahey.org on September 28, 2020. This email requires your immediate attention, as it includes a revised NECoMG Physician Participation Agreements (PPA) that was created to incorporate changes driven by a new agreement signed by the Northeast PHO to participate as a risk unit of the Beth Israel Lahey Health Performance Network (BILHPN.) The letter serves as written notification of termination of your current NECoMG PPA as of December 31, 2020.  The new PPA must be signed and returned by Friday, October 16, 2020 to continue your participation in NECoMG and Northeast PHO.
Print the Signature Page, sign, and return to Alycia Messelaar by Friday, October 16, 2020.
Fax:  978-236-1777
Email: Alycia.Messelaar@lahey.org 
If you have any questions about the PPA, please contact Stacey Keough at 978-816-2010  /  Stacey.keough@lahey.org or Alycia Messelaar at 978-236-1784 /  Alycia.Messelaar@lahey.org.
You may also join one of the information sessions (dates/times listed above in the Save the Date section) to review your questions.
---

Please reach out to Alycia Messelaar at 978-236-1784 or Alycia.Messelaar@lahey.org to keep NEPHO informed of changes in practice schedules due to COVID-19 (office closures, limited office hours, scope of appointment, telehealth use, phone line to reach staff, etc.) or if you have questions about other practice schedules.
---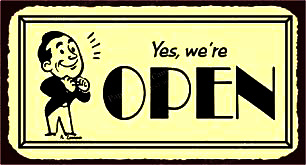 Click here  to access a list of practices who are scheduling in office visits and/or TeleHealth visits at this time.
Please take a moment to review your practice information and reach out to Alycia Messelaar, Alycia.Messelaar@lahey.org with update requests.
The Northeast PHO is here to ensure you are not alone and that we are in this together. We are doing our best to keep your practice as updated as possible with all things COVID-19. Please take a moment to visit the COVID-19 tab on the by clicking here.
---

Click here to find the most recent links to COVID-19 specific health plan materials and updates. Please note, we have included health plans that NEPHO does not contract with in an effort to help keep you well informed of current COVID-19 updates we have been made aware of. If you have questions or concerns, please reach out to Alycia Messelaar, Alycia.Messelaar@lahey.org.
September 2020 Pharmacy Update 
Probiotics
The American Gastroenterological Association (AGA) recently published Guidelines on the Role of Probiotics in the Management of Gastrointestinal Disorders clarifying how effective probiotics are in improving GI disorders. Evidence for probiotic use in "GI health" is limited and results are often conflicting. In addition, data from one species or strain cannot be applied to another.
See the Comparison of Common Probiotics from Pharmacist / Provider Letter, September 2020 to help choose the probiotic product for the indication of interest.
Consider the following in determining when probiotic may be helpful:
Possibly effective: Probiotics may prevent antibiotic-associated diarrhea in about 1 in 13 patients. But experts disagree over whether probiotics help reduce the risk of  C. difficile from antibiotics.

rhamnosus GG (Culturelle, etc.) or S. boulardii (Florastor, etc.) have the best evidence. Not enough evidence that yogurt is beneficial.
If recommending probiotics, advise starting probiotics within 2 – 3 days of beginning of antibiotics and continuing 3 days after the course. Separate probiotic from antimicrobials by 2 hours, as antimicrobials theoretically could "kill" good microbes in probiotic.
For RECURRENT C. diff… consider boulardii (Florastor, etc.) in addition to standard meds; evidence of benefit in patient who take probiotic for 4 weeks.
Ok to take lactis (Activa) for constipation, B. infantis (Align) for irritable bowel syndrome or L. rhaminosus GG or S. boulardii for travelers' diarrhea.

Likely ineffective: Educate that probiotics don't reduce the duration or severity of acute gastroenteritis. Not much evidence probiotics are effective in other GI conditions such as Crohns Disease, ulcerative colitis or diverticulistis.
Efficacy of one probiotic formulation cannot be extrapolated to other strains, species, or products.
Reference: Pharmacist Letter, September 2020, No. 360902
Please review the September 2020 issue of BILHPN Pharmacy Newsletter  which includes some important articles of interest as noted below:
High-cost proton pump inhibitors
New generic Insulins
SGLT-2 inhibitors & GLP1 receptor agonists and CV disease
Improving medication adherence
Possible prescription delivery delays from mail order facilities
For more information or questions, please contact Carol Freedman, NEPHO Pharmacy Manager at carol.freedman@lahey.org
October is Breast Cancer Awareness Month

According to the American Cancer Society, Breast cancer is the most common cancer in American women, except for skin cancers. Currently, the average risk of a woman in the United States developing breast cancer sometime in her life is about 13%. This means there is a 1 in 8 chance she will develop breast cancer. This also means there is a 7 in 8 chance she will never have the disease.
The American Cancer Society's estimates for breast cancer in the United States for 2020 are:
About 276,480 new cases of invasive breast cancer will be diagnosed in women.
About 48,530 new cases of carcinoma in situ (CIS) will be diagnosed (CIS is noninvasive and is the earliest form of breast cancer).
About 42,170 women will die from breast cancer.
I am currently outreaching patients that are overdue for Mammograms and scheduling them directly if the patient agrees to get screened.
Ordering a Mammogram
While an order is not required for patients to get a screening Mammogram, EPIC scheduling requires an order to schedule the screening.  The correct order to enter is "Mammo Screening Tomosynthesis Bilateral".  For those patients with providers not on EPIC I can enter the correct order in the system prior to scheduling them.
For more information about our local Breast Health Services please click here.
Please click here to see the 2019-2020 ACS Breast Cancer Facts & Figures 
Please let me know if I can be of any assistance talking to your patients about Mammograms and scheduling screenings.
Lucia Kmiec, NEPHO Health Coach
978-880-2318 or lucia.kmiec@lahey.org
ICD-10 CM and CPT code updates due to COVID 19
Recent updated CPT codes approved by the American Medical Association (AMA) recently announced the addition of two more CPT codes in relation to COVID 19 and the Public Health Emergency (PHE):
87426: Infectious agent antigen detection by enzyme immunoassay technique, qualitative or semi quantitative, multiple-step method
86408: COVID-19 Antibody
86409: COVID-19 Antibody
86413: COVID-19 Antibody
99072: Miscellaneous Medicine Services
0223U: Proprietary Laboratory Analyses (PLA) Codes
0224U: Proprietary Laboratory Analyses (PLA) Codes
0225U: Proprietary Laboratory Analyses (PLA) Codes
0226U: Proprietary Laboratory Analyses (PLA) Codes
Updated ICD-10 CM codes approved due to the COVID 19 pandemic:
Confirmed case (symptomatic, asymptomatic, or presumptive positive) (U07.1)
Contact with COVID-19 (suspected exposure) (Z20.828)
Possible exposure, ruled out (Z03.818)
Asymptomatic (none or unsure of exposure), ruled out (Z11.59)
Risk Adjustment Coding Reminder:
ICD-10- CM Diagnosis Codes Reset January 1, 2021
The words "risk adjustment" often are paired with the acronym "HCC," which stands for hierarchical condition categories. HCCs are diagnostic categories assigned based on diagnosis codes on encounter claims or by Medicare Advantage health plans. These categories filter patients into "buckets" that are clinically similar and are expected to have similar cost patterns to predict future healthcare costs.
Each patient is assigned a risk adjustment factor (RAF) score that is determined by multiple variables, including demographics and chronic diseases. The types of diseases that map to a CMS HCC are high-cost medical conditions and current conditions that impact the encounter in terms of requiring monitoring, evaluation, assessment, or treatment.
Diagnoses that are excluded from HCC mapping are those that do not predict future cost, such as appendicitis, and those that have a high degree of discretion or variability in diagnosis, diagnostic coding, or treatment, such as symptoms. Diagnosis codes from lab, radiology, and home health claims are not used because they are not reliable and may indicate rule-out diagnoses.
An important point to remember is that each condition must be mapped at least once in a calendar year. Each January, the facility starts with a "clean slate." Each chronic non-resolving diagnosis that maps must be reported at least once during the calendar year, on a claim including a face-to-face visit with an acceptable type of provider and in an acceptable setting.
NEPHO will continue to help educate providers through the rest of 2020 to help continue efforts to impact the patient's health status accurately and offer guidance on new updates coming in 2021.
The following coding education will be a focus as move into 2020 Quarter 4:
Evaluation and Management Updates 2021
ICD-10 CM Updates
Risk Adjustment Best Practice
How to Better Capture Chronic Conditions
NEPHO will be working with providers directly to address education opportunities and to ensure accurate coding and reporting of HCCs is continued through the year. Working together can help ensure compliance and optimal financial results under HCC risk adjustment contract models.
Through pre-visit and post-visit review of our NEPHO providers Diabetes with complications and COPD seem to be an area that are missed the most during follow-up visits. Capturing these chronic conditions help support a better patient budget while better supporting a patient's health status. The following are examples of coding opportunity for some of the most commonly reported chronic conditions. The examples include documentation requirements supporting the condition(s) and ICD-10-CM code(s) as well as tips to accurately document the condition:
Diabetes with Hyperglycemia & Diabetes is not controlled. Patient unable to keep blood sugar (BS) low enough. The provider will adjust insulin and see patient for follow up in two weeks. The provider asked the patient to keep log of daily BS during this time frame:

ICD-10-CM Codes • E11.65– Type 2 Diabetes Mellitus with Hyperglycemia. • Z79.4– Long-term (current) use of insulin.
Documentation/ Coding Tips • E11(Type 2 Diabetes Mellitus) must document type I or II
Hyperglycemia – not controlled/uncontrolled diabetes Z79.4 – code to indicate patient uses insulin

Assessment/Plan Acute exacerbation of COPD with acute bronchitis due to patient smoking. Provider Advises patient on smoking cessation, increases prednisone, prescribed antibiotic and increased nebulizer treatments to every two to four hours. Follow up in five days or sooner if symptoms worsen.

Documentation/ Coding Tips Four codes are required for the scenarios above:

J440.0– COPD with acute lower respiratory infection
J20.9– Acute bronchitis, unspecified
J44.1– COPD with (acute) exacerbation
F17.218 – Nicotine dependence, cigarettes, with other nicotine-induced disorder
Please reach out to Shawn Bromley at shawn.m.bromley@lahey.org or call 978-236-1704 if you would like to learn more about the new codes updates and/or Risk Adjustment Coding capture.
---
PATIENT EXPERIENCE COMMENTS



---
Garden City Pediatrics − 83 Herrick Street
• Can't say enough good things about Dr. Elizabeth Humphreys and EVERYONE at
• Garden City!!  Always professional and their bedside manner goes above and beyond!
---
Lahey Health Primary Care, Beverly − 900 Cummings Center
• Dr. Andrew Lenhardt was very thorough and supportive of my interests and concerns.
••I could not recommend him more highly.
Lahey Health Primary Care, Beverly − 30 Tozer Road
• Dr. Gail Ellis is wonderful – very happy with my medical team – thank you so much!
Lahey Health Primary Care, Danvers − 5 Federal Street
• Dr. Mauri Cohen is very understanding and very helpful.
Lahey Health Primary Care, Gloucester − 298 Washington Street 4th Floor
• Dr. Victor Carabba is an excellent physician who truly cares for his patients and their •
   well-being.
Lahey Health Primary Care, Gloucester − 298 Washington Street 1st Floor
• Great experience on every level with Dr. Amy Esdale.
Lahey Health Primary Care, Hamilton − 15 Railroad Avenue
• Dr. Laurence Gordon is a great physician. He is caring, compassionate, and listens to
• patient concerns before making decisions.
Lahey Primary Care, Manchester − 192 School Street
• Dr. Jana Oettinger is excellent, extremely knowledgeable, caring, and extremely •
   personable.
---
Leonard Horowitz, MD − 7 Federal Street, Danvers
• Dr. Leonard Horowitz is excellent and always listens to our concerns.
---
Mindful Medicine − 900 Cummings Center
• Always feel taken care of and respected re: any concerns I bring to Dr. Spencer Amesbury.
---
North Shore Pediatrics − 480 Maple Street
• Always great, professional care from Dr. Shannon Dufresne and the entire NSP staff.
• Dr. David Danis is an incredible doctor with comprehensive coverage of all our
• daughter's needs. Super educated with up-to-date procedures and studies.
• Very thorough in describing the issues and the plans to mitigate them.  5 STARS
The Northeast PHO recognizes colleagues who provide a positive experience for our patients, help us keep care local, and meet our quality targets.
This month's winners are:
Liz Chiaradonna, Lahey Health Primary Care, Danvers, was recognized for her patient experience comment "Liz in the office was absolutely outstanding"
Brian Holmes, Beth Israel Lahey Health Primary Care, was recognized for being a responsive and helpful resource for our process improvement initiatives
Courtney Brutto, Lahey Health Primary Care, Beverly, was recognized for her patient experience comment "Praise to Courtney due to her prompt advice!"
Dawn Galante, Essex Surgical Associates, was recognized for her efforts to keep specialty care in the Northeast PHO network
Please let us know if you would like to nominate a team member in your practice or another practice for the recognition program.
We will deliver gift cards to the winners each month, and they will be announced here and in our website "Hot Topics" section.
Please be sure to look for the new winners in next month's issue!