In April, the Northeast PHO began formally recognizing colleagues who provide a positive experience for our patients, help us keep care local and meet our quality targets. The gift card winners for the month of May are:
Nancy Arrigo at Lahey Primary Care, Beverly who was recognized for her outstanding contribution to implement a new process to ensure patients are scheduled for their Well Visits.
Amy Janeliunas at Essex Surgical Associates who was recognized for providing timely and convenient access for patients to their surgeons.
Jane Brown at Beacon Family Medicine who was recognized for her positive patient comment: "Jane is exceptional…I appreciated her kindness & professionalism".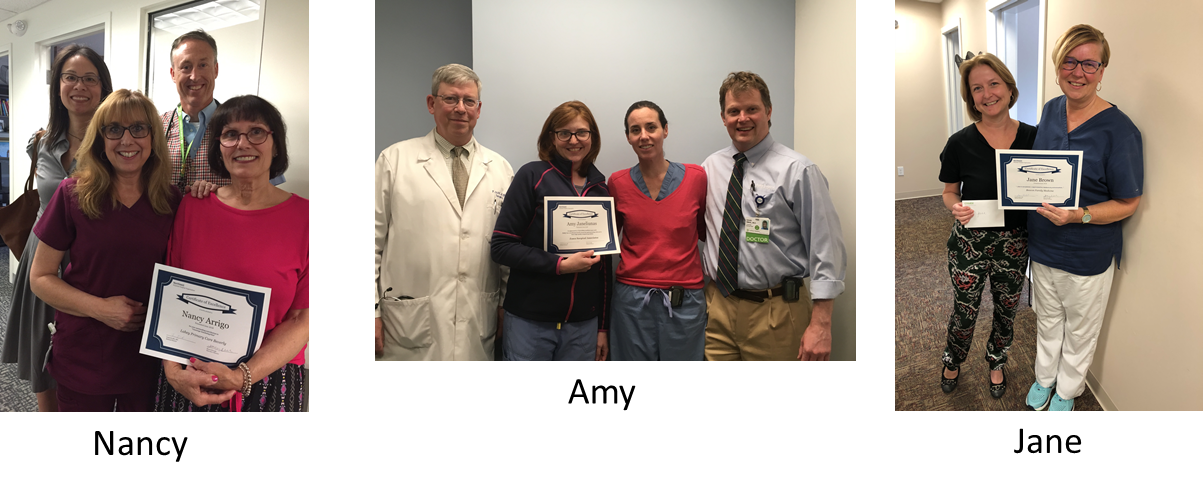 We appreciate their efforts in supporting the PHO goal to provide high quality, community health care.   We will deliver gift cards to the winners each month, and they will be announced here in the Hot Topics and in the PHO newsletter.   Please be sure to look for them!