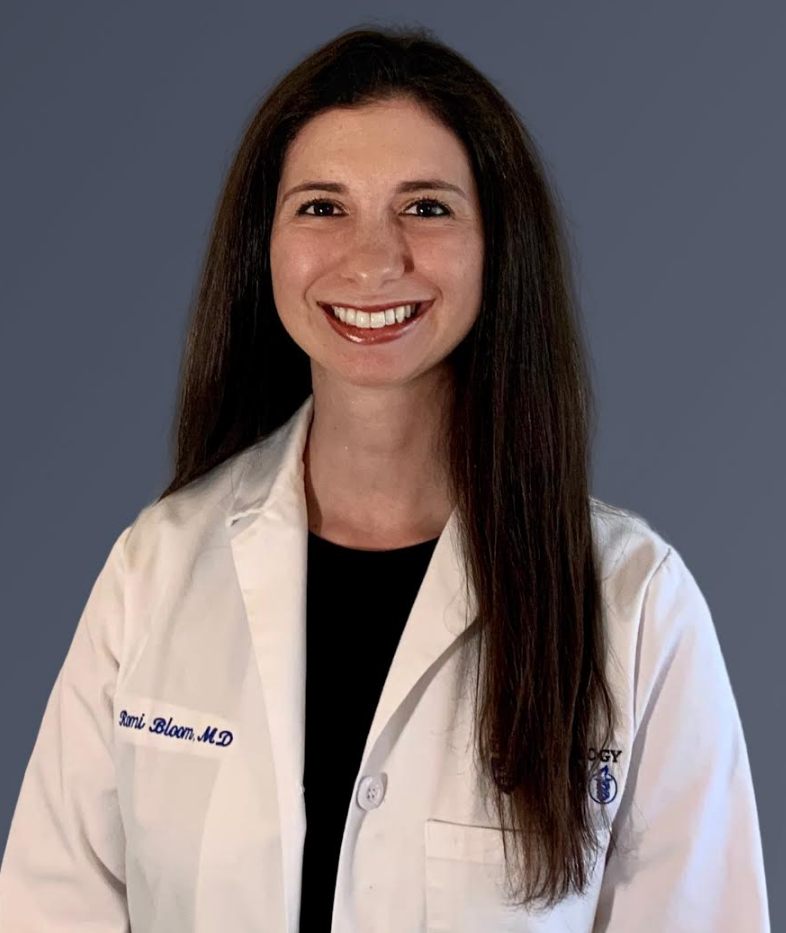 Dr. Romi Bloom has recently joined Massachusetts Dermatology Associates after completing residency in the Harvard Dermatology program.  Dr. Bloom enjoys the full spectrum of general dermatology and is notable for her warm and sunny approach with her patients.  In her free time, she loves to hike, explore new places and spend time with friends and family.
Dr. Bloom was born in South Africa and grew up in the suburbs of Chicago.  She attended the BS/MD Honors Program in Medicine at the University of Miami in Florida. She graduated Summa Cum Laude from the University of Miami with a major in Biology. Subsequently, she attained her medical degree at the University of Miami Miller School of Medicine where she graduated within the top ten percent of her class and was inducted into the Alpha Omega Alpha Honor Medical Society.
She completed her internship in internal medicine at the University of Chicago's Northshore University HealthSystem and her dermatology residency training at the Harvard Combined Dermatology Residency Training Program. During her residency Dr. Bloom practiced dermatology at Massachusetts General Hospital, Brigham and Women's Hospital, Beth Israel Deaconess Medical Center, Boston Children's Hospital, Lahey Clinic, and the V.A.
Dr. Bloom is a member of the American Academy of Dermatology and has numerous publications in peer-reviewed dermatology journals and textbooks on a wide range of topics including psoriasis, biologics, skin cancer epidemiology, blistering disorders, and dermatologic surgery techniques.
Her primary clinical interests include skin cancer screening and treatment, acne, rosacea, rashes, psoriasis, eczema, surgery, and innovative therapeutics.
Teledermatology / Telemedicine
Our MassTeleDerm service combines our world-class dermatologists at Massachusetts Dermatology Associates with the latest in virtual care technology. You can now receive dermatology care from the comfort of your own home! Our e-visits are HIPAA-compliant two-way video conferences between you and your MassTeleDerm physician.  To learn more please click here.