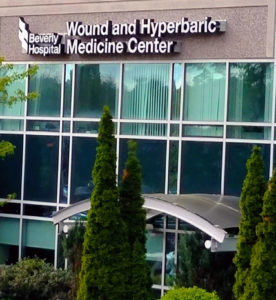 "When the Beverly Hospital Wound and Hyperbaric Medicine Center opened at the Cummings Center in 2007, it was immediately apparent that there was truly a need for advanced wound care in our community. Our clinic sessions were always full, and as time went on, we added a third hyperbaric chamber to meet the growing needs of our patients."
Wound Center tailored treatment program:
Patients undergo a thorough diagnostic examination to identify the type of wound they have and the underlying problems causing the wound. A program specifically tailored to the patients' needs is then initiated, based upon the most effective treatment options. Treatment may include:
Pain management
Infectious disease management
Debridement
Vascular evaluation
Laboratory evaluation
Radiology
Nuclear medicine
Diabetic education
Nutritional management
Hyperbaric medicine (Hyperbaric Chambers located in Beverly office only)
Physical therapy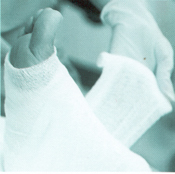 Once a custom treatment plan has been designed, the patient visits the Wound and Hyperbaric Medicine Center on a regular basis for wound care. Instruction is given on how to administer wound care at home between visits, as well as how to protect the wound from further complication. The patient is the most important part of the healing process. It is critical that appointments are kept and instructions followed to attain a positive healing outcome.
"Now we are expanding to Cape Ann. We have just opened the new Addison Gilbert Hospital Wound Center, which will allow Cape Ann patients to enjoy more convenient appointments closer to home. This expansion will provide our patients better access to wound care at both the Addison Gilbert and Beverly locations, resulting in improved patient care."
Wound and Hyperbaric Medicine Center Office Locations
Cummings Center – Beverly
500 Cummings Center, Suite 1800
Beverly, MA 01915
P (978) 921-1210
F (978) 921-1534
Addison Gilbert Hospital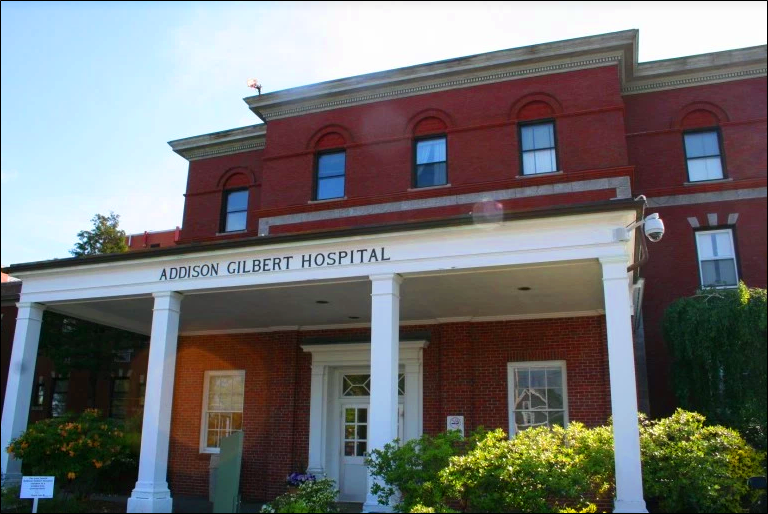 298 Washington Street
Gloucester, MA 01930
P (978) 921-1210
F (978) 921-1534