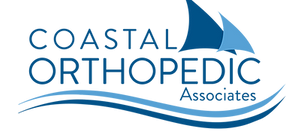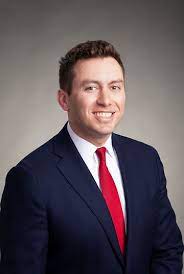 Anthony Gualtieri, M.D.
Hip and Knee Surgeon
Dr. Anthony Gualtieri specializes in the diagnosis and treatment of hip and knee injuries and disorders.
Dr. Gualtieri grew up on a farm outside of the North Carolina town of Chapel Hill and completed his undergraduate studies at Bucknell University in Pennsylvania. He then moved to New York City to attend Columbia University, earning placement into the prestigious Alpha Omega Alpha Medical Honor Society. Dr. Gualtieri stayed in New York to attend NYU Hospital for Joint Diseases for his orthopedic surgery residency. While in training he participated extensively in research, authoring several research papers, textbook chapters, and surgical education videos. Dr. Gualtieri was recognized as a leader in education amongst his peers and received an award for excellence in teaching during his final year of residency. 
Following residency, Dr. Gualtieri moved to Boston to join his wife, who was completing her obstetrics and gynecology residency at MGH-Brigham. Dr. Gualtieri attended the prestigious Otto E. Aufranc Fellowship in Adult Reconstructive Surgery at New England Baptist Hospital. In this, his final year of training, he performed almost 1,000 hip and knee surgeries, ranging from arthroscopy to primary arthroplasty to complex revision and trauma cases. 
Hip and knee arthritis are two of the most common conditions in America, and it is only becoming more so as our population ages. People want to stay active through middle age and into their golden years. A painful hip or knee can stop someone from participating in the activities they love, but this pain is curable. The modern medical and surgical advancements in the treatment of arthritis are breathtaking. We now can offer people not only relief from pain, but the ability to return to high levels of activity. This is truly a renaissance era for the treatment of arthritis, and Dr. Gualtieri is excited to offer all these treatments to his patients. 
A centerpiece of Dr. Gualtieri's care is minimally invasive surgery. He primarily utilizes the direct anterior approach for total hip replacements, a muscle sparing technique that allows for a faster recovery after surgery. Additionally, he performs partial knee replacements in select patients. This procedure is a more focused operation that only resurfaces the area of disease while allowing the patient to retain more of their own native anatomy and a more "natural feeling" knee. 
Dr. Gualtieri and his wife, Dr. Alexandra Bercow, live in Boston where she is completing her fellowship in Gynecologic Oncology at Mass General. When not at work he can usually be found on his rowing machine or exercise bike. He and his wife enjoy hiking together in the warm weather and skiing together in the winter.