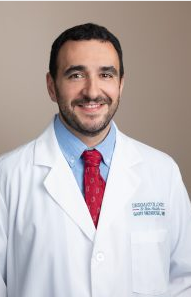 Dr. Gary Mendese, FAAD, FACMS is board certified in Dermatology, and specializes in Mohs surgery; practicing in both Massachusetts and New Hampshire.  We're now offerring aesthetic services in Peabody, MA
Dr. Robert D. Murgia III, DO, FAAD, is a fellowship-trained cosmetic dermatologic surgeon and board-certified dermatologist, who practices adult and pediatric dermatology. Dr. Murgia was born and raised on the North Shore and is thrilled to return home.
Dr. Gary Mendese, FAAD, FACMS
Dr. Robert D. Murgia III, DO, FAAD
Dr. Gary Mendese completed his dermatology training at the combined Boston University/Tufts University Dermatology Residency Program, where he served as Chief Resident. He completed his fellowship in Mohs Surgery in 2012 under the leadership of Donald J. Grande, MD, who was a recognized leader in the field. He completed a post-sophomore fellowship in pathology during medical school from 2004-2005 and was elected to the Alpha Omega Alpha honor society in his final year of medical school. Currently, along with his daily practice duties, he is an Assistant Professor of Dermatology at the Tufts University School of Medicine. He also serves on the Board of Directors for the Massachusetts Academy of Dermatology and the Advisory Board for Impact Melanoma (formerly Melanoma Foundation of New England).
Dr. Mendese enjoys anything outdoors and spending time with his wife and five kids.
---

23 Centennial Drive
Peabody, MA 01960
Phone: (978) 525-0100 Fax: (978) 595-5026
---
Dover Office – (603) 742-5556
Newington Office – (603) 742-5556
Website: https://dermskinhealth.com/peabody-office/
Dr. Robert Murgia received his Bachelor of Arts in Psychology at Boston University and Master of Arts in Medical Sciences at Boston University School of Medicine with honors, followed by his medical degree from the University of New England College of Osteopathic Medicine. He completed a traditional rotating internship at OhioHealth O'Bleness Hospital and dermatology residency at Hackensack University Medical Center Palisades. He then went on to complete an American Society for Dermatologic Surgery Cosmetic Dermatologic Surgery Fellowship at Maryland Dermatology, Laser, Skin, and Vein under the mentorship of Robert Weiss, MD, a world-renowned leader in the field. During his fellowship, he received advanced training in the use of neuromodulators, such as Botox and Dysport, filler injections, laser and energy-based devices for skin rejuvenation, non-invasive body contouring, and varicose vein treatments. Dr. Murgia has also authored numerous peer-reviewed journal publications and textbook chapters on a variety of topics in both medical and cosmetic dermatology. He has presented at conferences on a national and international level and has actively participated in a multitude of clinical studies. Dr. Murgia's clinical interests include non-invasive cosmetic procedures and vein treatments, advances in lasers and energy-based devices for clinical applications, and medical and surgical dermatology, with an emphasis placed on skin cancer prevention and treatment, acne, psoriasis, and rosacea.
In his free time, Dr. Murgia enjoys rooting for all Boston sports teams, traveling, staying active, and spending time with friends and family.
---
Business Hours
Monday & Tuesday:
7:30 am – 5 pm
Wednesday:
7:30 am – 11:30 am
Thursday & Friday:
7:30 am – 4 pm