Beth Israel Lahey Health Primary Care and Specialty Care Beverly Medical Associates
30 Tozer Road Suite 102 Beverly, MA
Phone: 978-712-1100
Fax: 978-712-1120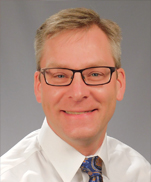 My name is Jeff Rubel, I am a nephrologist practicing in Beverly Medical Associates on Tozer Road. I have been in practice here in Beverly since 2003. I treat adult patients, generally ages 18 and older, though occasionally younger patients, if the issue at hand is more of an adult medical problem rather than a pediatric one. I have particular interest in chronic kidney disease, electrolyte abnormalities, hypertension, and kidney stones, though am happy to consult on any general nephrology issue. Our practice sees most patients in person, though we also offer telehealth visits when appropriate. On a personal note, I was born and raised in Rochester, NY, and still go back from time to time. I bounced around the northeast in my earlier years – Brown University for undergraduate, Columbia University for medical school, and BWH for my residency, before my fellowship training in the combined MGH/BWH program. I have always gravitated to the Boston area and all it offers. I met my wife on a blind date during medical school, and ultimately we moved to Wenham after we had our two daughters. We enjoy travelling wherever we can, at times with our considerable extended family. I love what I do for a living, but value time outside of medicine. I have always enjoyed the outdoors – fitness, running, hiking, mountain biking, skiing, and tennis. I also like spending time on various woodworking projects as well as photography. We love it here in the area, and will likely never leave!