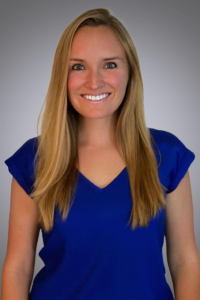 Dr. Michelle Maciag is joining Asthma and Allergy Affiliates on September 1, 2020.  She will being seeing patients in our North Andover and Salem offices.  Dr. Maciag lives with her husband and son.
Dr. Michelle Maciag  earned her undergraduate degree in Biology from Villanova University, where she was inducted into Phi Beta Kappa. She received her MD from Drexel University College of Medicine where she was elected into the prestigious Alpha Omega Alpha Medical Honor Society. Dr. Maciag completed her residency training in both Internal Medicine and Pediatrics at Brown University and enjoys caring for both adult and pediatric patients. She completed her fellowship in Allergy & Clinical Immunology at the Boston Children's Hospital, with adult training at the Brigham & Women's Hospital. She maintains a staff appointment at Boston Children's Hospital and is an Instructor at Harvard Medical School.
Dr. Maciag is board certified in Allergy & Immunology, Internal Medicine and Pediatrics. She is a member in the American Academy of Allergy, Asthma and Immunology as well as the American College of Allergy, Asthma and Immunology and has received recognition from these two organizations for her research in food allergy, environmental, occupational and respiratory diseases, as well as the psychosocial impact of food allergies on children and their families.  She has published papers on asthma prevention, as well as immune deficiency.
Asthma and Allergy Affiliates is happy to continue offering your patients excellent care of their asthma and allergies during this difficult time through a mix of telemedicine and in-person visits for food and environmental skin testing, patch testing and oral food challenges.
https://allergynorthshore.com/
DANVERS OFFICE
140 Commonwealth Ave Suite 103, Danvers, MA
Phone: 978-777-0970
Fax: 978-762-8589

SALEM OFFICE
114R Highland Avenue, Salem, MA
Phone: 978-745-3711
Fax: 978-745-6208
See Your Allergist from the Comfort and Safety of your Home
With the spread of coronavirus and its associated COVID-19 illness, we have been offering live face-to-face telemedicine visits with our board-certified Allergists. We are able to see New Patients as well as Established ones while keeping our patients and staff safe and secure from potential infection.
Telemedicine is a new approach being brought out to all fields of medicine to help address our current situation. As of now, it appears that most insurance companies are covering this and the majority appear to be waving any co-pays or cost-sharing.
UPDATE:
We are now able to offer skin testing!  New and/or established patients requiring skin testing will be seen via Telemedicine first and then brought into our offices for scheduled testing. We can also offer supervised food challenges in this way. Allergen immunotherapy (allergy shots) are also now being offered with scheduled appointments. For these in-office appointments, patients will need to wear face masks as will all of our staff to limit the potential spread of coronavirus.