Phone: 978-225-3376
Fax: 978-560-1245
Address: Massachusetts Dermatology Associates
900 Cummings Center, Suite 311-T
Beverly, MA 01915
https://madermatology.com/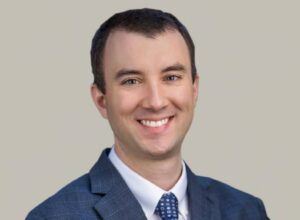 My name is Dr. Matt McLarney, and I am a general dermatologist with Massachusetts Dermatology Associates in Beverly.
I am originally from Lowell, Massachusetts. I completed by medical training at the Lewis Katz School of Medicine at Temple University in Philadelphia, Pennsylvania, and my dermatology residency at Cooper University Health Care in Camden, New Jersey, where I was the chief resident. I was a middle and high school math teacher before going to medical school.
I love treating patients of all ages, from newborns to seniors, with a full spectrum of dermatologic concerns. I take pride in providing individualized treatment plans that account for my patients' individual preferences and lifestyles. I enjoy prescribing all the medications regularly used in dermatology and performing surgical procedures such as skin cancer excisions and removal of non-cancerous growths, such as cysts and lipomas. I am happy to offer telehealth services for routine dermatologic issues.
My hobbies include sports, outdoor activities and, and spending time with my family. The best way to reach out directly to me is via phone or work email.