Maximizing Patient Quality, Safety and Experience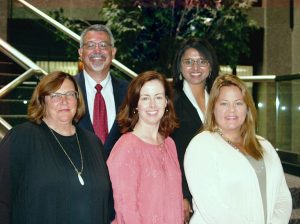 Our program is geared towards continuous improvement in the quality of care received by our patients.
We provide education about the details of nationally accepted quality measures as they are interpreted by the health plans.  We share data and analyses on current ambulatory quality performance at the organization and individual level. We also design and implement strategies, processes and programs directed to maximize patient quality, safety and experience.
QUALITY HIGHLIGHT
November Focus "Well Child Visit"


Scheduling well child visits during December can be challenging as both patients and providers are often unavailable
due to the holidays.  November is a better month to focus on this important measure.  Most students do not have
school on Veteran's Day (Monday, November 12th) and many college students have the whole week of Thanksgiving
off from school.  At this time of the year a phone call from the practice, rather than a reminder letter is a more effective
way to contact patients who are overdue for their annual well visit.
For patients who no show or cancel, please call as soon as possible to reschedule.
The PHO well child lists are BCBS patients who need to be seen in 2018. January appointments will not count towards
this year's performance.
All BCBS well child visits are calendar year and can be scheduled any time in 2018