Maximizing Patient Quality, Safety and Experience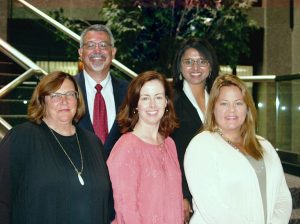 Our program is geared towards continuous improvement in the quality of care received by our patients.
We provide education about the details of nationally accepted quality measures as they are interpreted by the health plans.  We share data and analyses on current ambulatory quality performance at the organization and individual level. We also design and implement strategies, processes and programs directed to maximize patient quality, safety and experience.
QUALITY "TO DO" FOR THE MONTH: January 2018
January is a good time of the year to schedule annual physical appointments.  During physical appointments you, as the patient's health care team can address cancer screenings and other issues that are more challenging to address during a sick visit or follow-up visit. Patients who have annual physicals are more likely to close gaps in care that they are due for within the year.  Early scheduling also allows ample time to reschedule, as needed by the patient or by your practice.
The following patient populations are particularly important to prioritize for scheduling physicals:
Any pediatric patient who did not have a Well-Child visit in 2017
Patients with diabetes whose blood pressure or HbA1c is high
Patients with hypertension, especially those patients whose blood pressure readings remain high or are borderline
Patients who need cancer screenings such as mammograms, pap smears or colorectal cancer screenings