Maximizing Patient Quality, Safety and Experience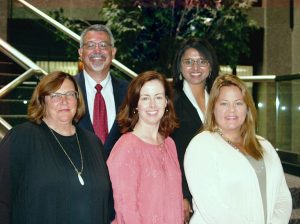 Our program is geared towards continuous improvement in the quality of care received by our patients.
We provide education about the details of nationally accepted quality measures as they are interpreted by the health plans.  We share data and analyses on current ambulatory quality performance at the organization and individual level. We also design and implement strategies, processes and programs directed to maximize patient quality, safety and experience.
QUALITY HIGHLIGHT
SUMMER 2018 "TO DO" LIST
Here is a brief "To Do" list of actions practices should take this summer in order to help maximize their quality score:
Schedule Well-Child Visits and Chlamydia Screens…especially for those college age kids! Blue Cross covers physical exams based on the calendar year not 365 days, so please schedule all patients that are on your PHO patient lists in 2018 even if it has been less than a year since their last physical.
Order overdue HbA1cs within the next month so that medications may be adjusted and patients retested before the end of the year if necessary. The target for Blue Cross is 9.0 or less.
Schedule follow up visits for patients in the Hypertension measure whose most recent blood pressure is not yet at target. The target is 139/89 or less for all patients, including those in the Diabetic BP measure, except for non-diabetics over the age of 60, whose target is 149/89 or less.
Schedule pap smears for patients on the Cervical Cancer Screening list.
Offer FIT tests (or Cologuard) to patients in the Colon Cancer Screening measure if they are reluctant or unable to schedule a colonoscopy.
Evaluate your patients on Asthma Medication Ratio list for appropriate usage and control of their condition. To achieve compliance, the ratio of controller medications to total asthma medications is .50 or greater. Schedule follow up visits and/or issue controller prescriptions as warranted.
Check your PHQ-9 list of patients to make sure there is a date for follow up screening 3-12 months after the initial high score. All BCBS patients 18 and older with PHQ-9 score greater than 9 have to be re-screened within 3-12 months after the initial score. Both scores need to be documented in the chart.
Please let us know how we may help and support you and your staff in these efforts.