Keeping Care Local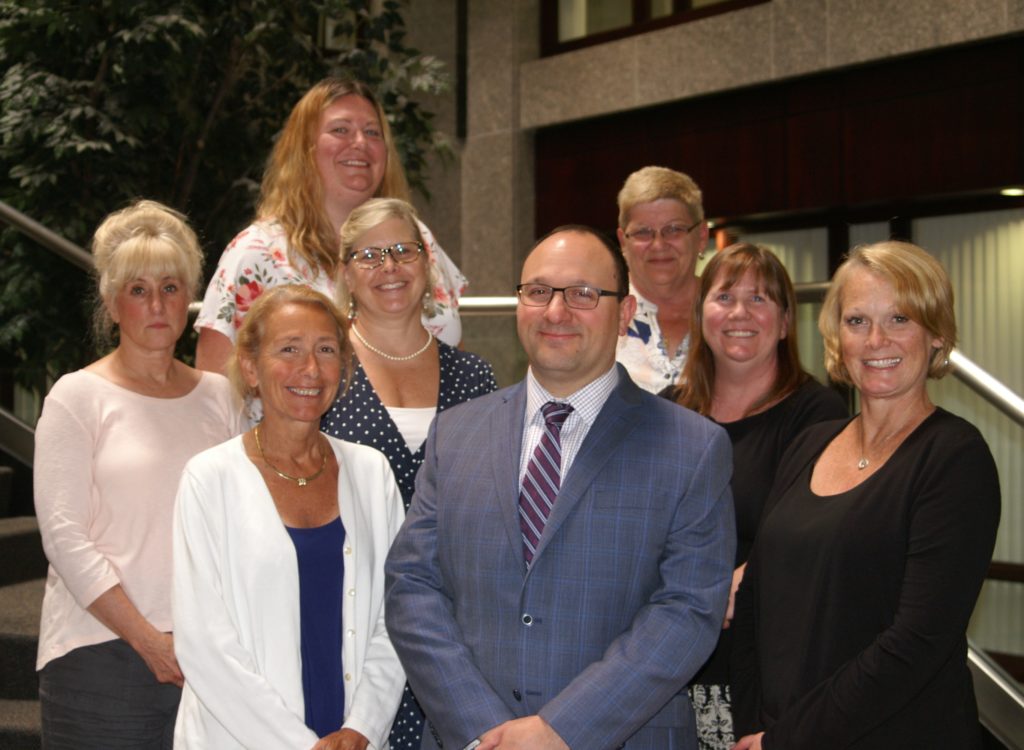 The Referral Management Department serves as a resource to our Northeast PHO (NEPHO) membership by providing administrative simplification in referral processing while maintaining health plan specific contractual obligations.  We offer the full range of referral management services to interested practices.
The Referral Team also processes out of PHO network referrals for all of our providers.  One of our goals is to retain care within the PHO referral circle.
We work closely with our Medical  Director, Dr. Joseph Peppe, and our providers and their office staff to re-direct out of PHO referral requests to in-PHO providers.  Through education and adherence to referral management protocols, we help keep care local and promote both provider and patient satisfaction.
The Referral Team is here to help you and your patients:


                    Referral Management Policy    
---
The Northeast PHO has a comprehensive network of community based specialists who partner with our PCPs to provide well-coordinated care for our patients. In an effort to reduce the number of patients seeking care outside of the Northeast PHO network, the following referral management process has been put in place.
1. BCBS, Fallon, Harvard Pilgrim, Tufts, and Tufts Medicare Preferred HMO patients seeking specialty care referrals outside of the Northeast PHO network will be subject to Medical Director review.
2. Our Preferred Tertiary providers are the Lahey Clinic physicians for services that are not available in the PHO network and second opinions.
3. The following criteria must be documented in patient's chart in order for an out of PHO referral request to be approved.
a. Pre-existing relationship – Clinical notes will be required to authorize a pre-existing relationship.
i. One Calendar Year
ii. Follow up to current surgery or complication of current surgery or therapy
b. Access to Care – refer to PHO Specialty Access Guidelines
c. Services not in PHO network – Clinical notes will be required to support this request
i. Patient to be directed to Preferred Tertiary provider
d. Coordination of Care – Clinical notes will be required to support this request
e. ER follow up – Clinical notes will be required to support this request
i. Must have seen Specialist in ER
ii. One visit only and will be re-directed back to Northeast PHO or Lahey specialist as appropriate.
f. Second Opinion – requires Medical Director review and documentation
i. Required in Northeast PHO ; if not available in Northeast PHO second opinion
should be directed to a Preferred Tertiary specialist
ii. Restricted to 1 visit
4. In PHO Orthopedic Policy
a. Members must see a Northeast PHO Orthopedic Specialist prior to being referred to an Out of PHO
(OOPHO) or Preferred Tertiary Orthopedic Specialist.
5. Pediatric Referral rules
a. Referrals for the following pediatric specialties will be approved without PHO review:
i. Cardiology
ii. Endocrinology
iii. Gastroenterology
iv. Nephrology
v. Neurology/Neurosurgery
vi. Pulmonology
vii. Rheumatology
viii. Urology
b. Orthopedic referrals must be in PHO excluding the following reasons
i. Scoliosis
ii. Malignant Tumors
iii. Congenital anomalies/issues
iv. Club Feet
v. Growth Plate Fractures for patients under 24 months
6. Referrals for the following services will not be subject to review:
a. Chiropractic Care
b. Optometry
c. Physical Therapy
d. Occupational Therapy
e. Speech Therapy