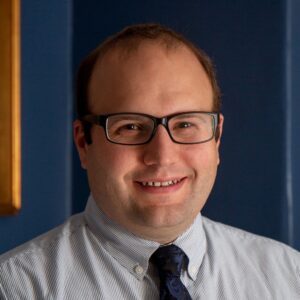 Dear Colleagues,
I am pleased to announce that Jason Andree, PharmD, RPH, has accepted the position of Vice President of Addison Gilbert Hospital. Jason has been serving in the role on an interim basis since April and will officially transition to the permanent role on Aug. 16, 2021.
Reporting to me, Jason will continue to oversee patient safety, quality, operations, financial performance, community relations and planning for Addison Gilbert Hospital through our matrixed leadership structure with other members of the senior team and their staff. He will also continue supporting the Performance Improvement Department as the organization continues preparing for next year's Joint Commission survey.
Jason has been with Northeast Hospital Corporation (NHC) — Beverly Hospital, Addison Gilbert Hospital, BayRidge Hospital and LOCD — since September 2014 as our organization's Manager of Accreditation, Regulatory Compliance, and Patient Safety. He successfully developed and executed NHC's organizational compliance and readiness strategy leading to successful Joint Commission re-accreditation surveys in 2016 and 2019. Jason is also instrumental in outlining and implementing a strategic approach to maintain the Straight A Leapfrog Safety Grade designation for Beverly Hospital and sustaining Addison Gilbert Hospital's A Grade.
Prior to working at NHC, Jason worked as the Regional Manager for Medication Quality and Safety for the four hospitals of Tenet Healthcare's Chicago Market. He also held leadership roles at Saint Vincent Hospital, Worcester. Jason earned a Doctorate of Pharmacy from Northeastern University. Following graduation, he completed a postdoctoral fellowship in Medication Quality and Safety in conjunction with Massachusetts College of Pharmacy and Health Sciences and Saint Vincent Hospital, Worcester. He is also an adjunct faculty member, teaching at the Massachusetts College of Pharmacy & Health Sciences School of Healthcare Business. In addition to his professional accomplishments, Jason serves on the board of the non-profit Families for Depression Awareness (FFDA). FFDA helps families recognize and cope with depression and bipolar disorder to get people well and prevent suicides.
Please join me in congratulating Jason on assuming this role. We know he is going to be a tremendous asset to our senior leadership team and to the Addison Gilbert and Gloucester communities.
Tom Sands, MBA, MHA, FACHE
President