Processing Initial Health Plan Enrollment
Proper provider enrollment is essential to the accurate reimbursement for healthcare services.  The Northeast PHO (NEPHO) Provider Enrollment team is responsible for ensuring providers are linked to NEPHO and Lahey Clinical Performance Network (LCPN) payor contracts timely and accurately.  NEPHO facilitates the initial enrollment process while recredentialing is handled at the provider/practice level.
Click here for the Plan Participation Grid.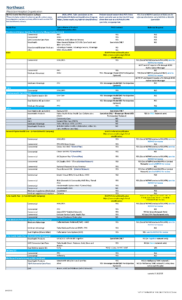 NEPHO Provider Enrollment department submits enrollment information for the following payor/products: