Lahey Primary Care, Beverly moves to Tozer Road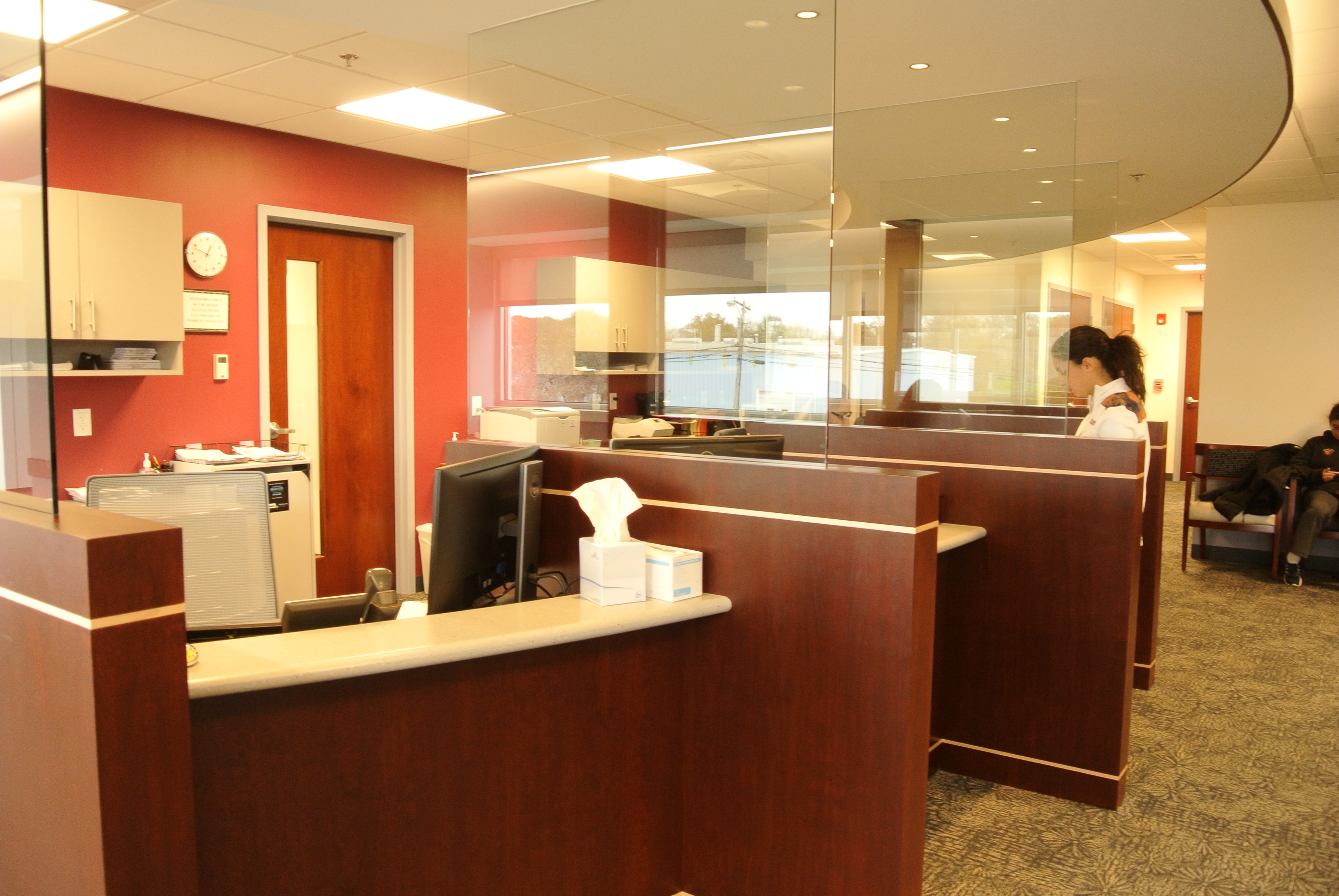 We are thrilled with our new office space, not only because of it's size, but due to its unique on-stage, off-stage design. This innovative design means that Medical Assistants guide patients to the exam rooms down side hallways, while the engine of the organization churns in a large center room that is shared by providers, scribes, nurses and medical assistants. This keeps the patient environment tranquil while enhancing the communication between all providers and staff.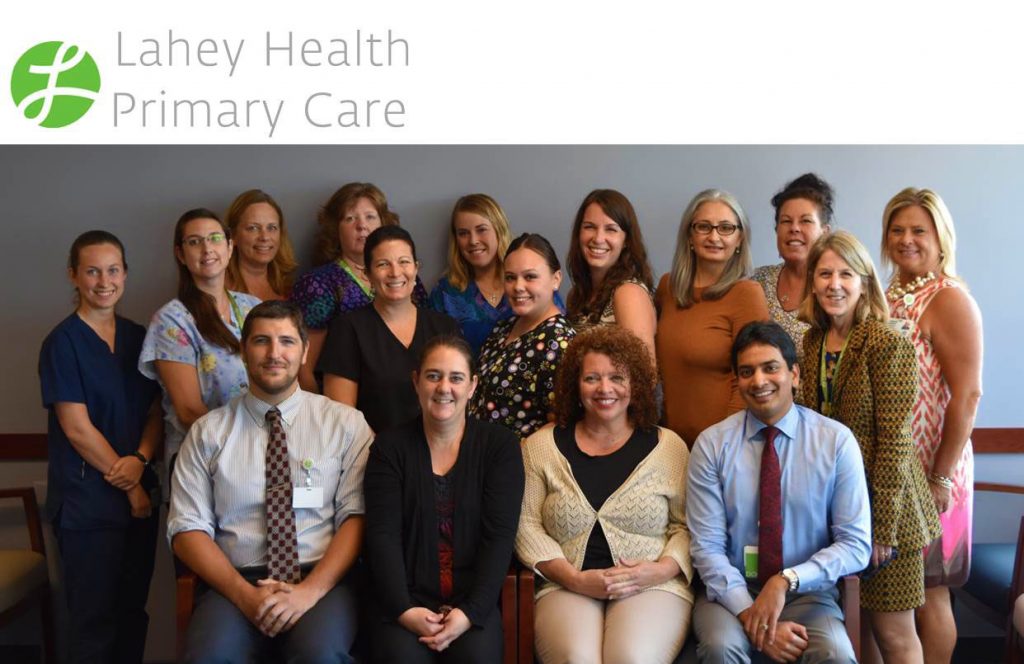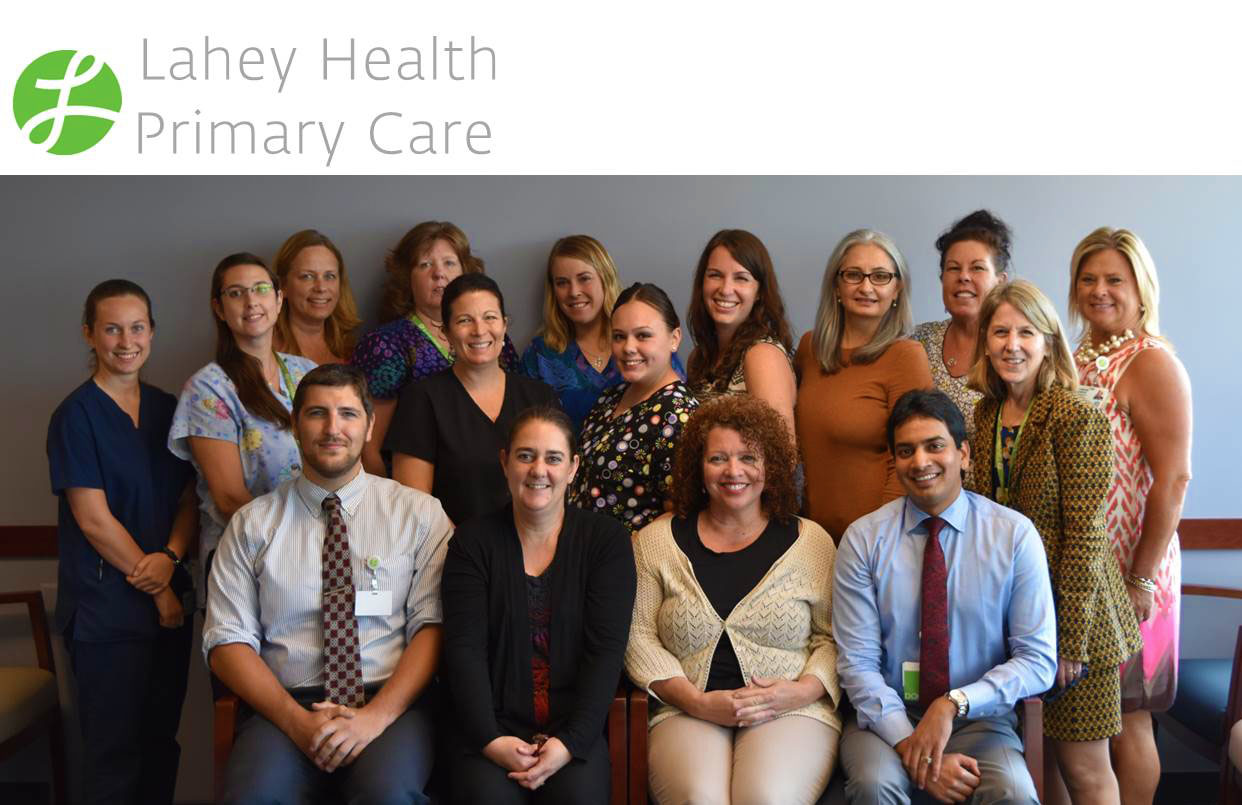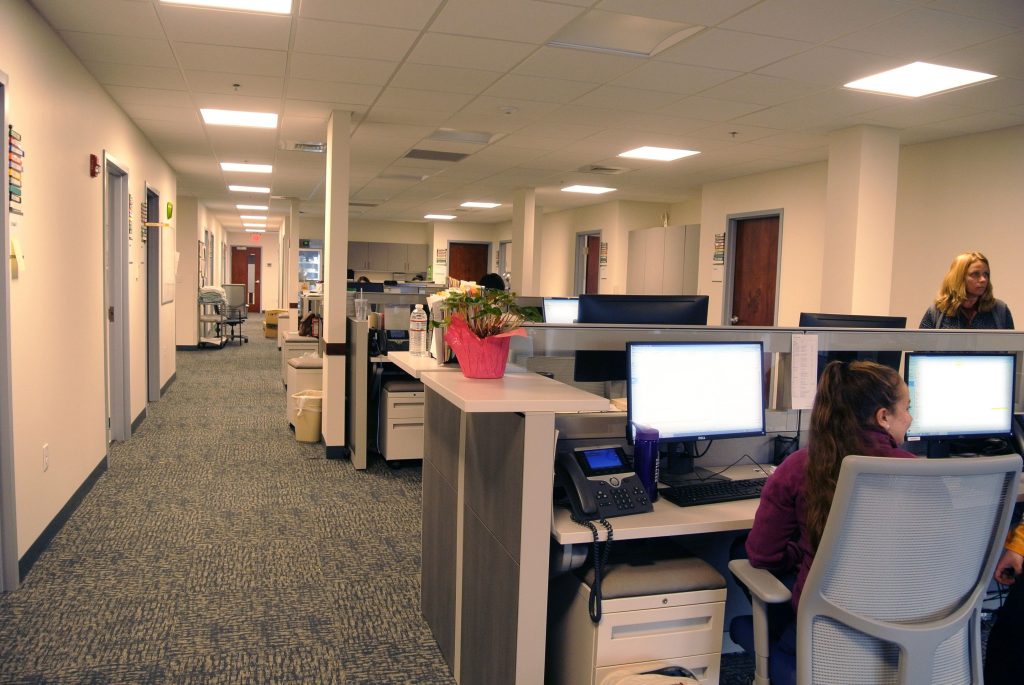 The Family Practice site of Lahey Health Primary Care, Beverly formerly at 38R Enon Street has moved into a newly renovated site at 30 Tozer Road.  Along with the move, Drs. Waugh and Ellis are now joined with Drs. Susan Deluca, Neeraj Mahajan and Nicolas Avgerinos.  The 5 Primary Care Physicians are supported by 2 Nurse Practitioners, 3 Registered Nurses, 3 Medical Assistants, 5 Medical Receptionists, 1 Phelbotomist and the Practice Manager, Ellen Kenyon.
Dr. Tina Waugh joined the PHO in 2001 and Dr. Gail Ellis joined in 2005. They were both part of the Family Medicine Associates, PC practice prior to joining Northeast Medical Practice (NMP) in 2013.
Dr. Susan Deluca was with the PHO from 1997-2015, first at Willowdale Medical Center (which was part of NMP) and then with Harborlight Family Medicine. Dr. Deluca returned to the PHO and Lahey Health Primary Care, Beverly in May 2017.  She has been providing coverage at Dr. Mauri Cohen's office awaiting the opening of the new site at Tozer Road.
Dr. Neeraj Mahajan recently completed his residency at St. Joseph's Hospital Health Center (SUNY Syracuse).
Dr. Nicolas Avgerinos finished up his residency at Wake Forest Medical Center prior to coming on board with the practice.
All of the PCPs at this site are accepting new patients.  They can be reached at 978-927-7727.
The increase in our office size has enabled the practice to add 3 new doctors who bring with them new services, like acupuncture and group visits, that the facilities are designed to support. The feedback from  providers, staff and patients has been really positive.  Patients walk through the door and say "Wow!".  All in all, it is a fabulous place to provide and receive care.