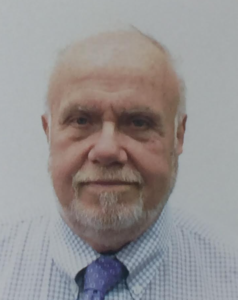 Dr. Peinert has joined Howard Goldberg MD Inc. after forty years of private practice on the North Shore. During that time, he has served as Chief of Plastic Surgery at Union Hospital, Lynn, Melrose-Wakefield Hospital, and Salem Hospital. He is also a past president of the Massachusetts Society of Plastic Surgeons. A resident of Lynnfield, he was a member of the Lynnfield Board of Health for 26 years, most of them as chairman. He enjoys golf, cooking, gardening, and travelling in his spare time," 
"Richard A. Peinert, MD, a native of Lynn, attended St. Mary's High School, Williams College (where he was a Phi Beta Kappa graduate and varsity football player) and Harvard Medical School. His surgical training included a full general surgical residency, a surgical oncology fellowship through the American Cancer Society, and a plastic surgical residency, all at Harvard Medical School teaching hospitals. His plastic surgical mentors included Robert Goldwyn, MD, editor of Plastic and Reconstructive Surgery, Eugene Courtiss, MD, past president of the American Society of Aesthetic Plastic Surgeons, and Nobel laureate Joseph Murray, MD.
Dr. Peinert has closed his Lynnfield office and will be scheduling appointments for a limited variety of aesthetic and medical surgical procedures, including blepharoplasty, mini brow and face lifts, submental liposuction, scar revisions, fat grafting, excisions, and MOHS repairs.
To book a consultation please call 781-595-0151
990 Paradise Road Swampscott, MA 01907
Mon-Fri 8am – 5pm Medical, 9am – 7pm Cosmetic
CLICK HERE for COVID19 Plan – Telemedicine Appointments Available