---
NEW PROVIDERS

---
Edward Schleyer, MD
Coastal Orthopedics
77 Herrick Street Suite 201
Beverly, MA 01923
(P) 978-927-3040 (F) 978-927-0443
---
PRACTICE CHANGES/UPDATES

---
John Dooley, MD, General Surgery, has resigned from the Northeast PHO.
Effective 10/15/2019, Katherine Bourne, MD of Beverly Anesthesia Associates has terminated her affiliation with the Northeast PHO.
Effective 11/1/2019, Timothy Woodward, MD of Beverly Anesthesia Associates has terminated his affiliation with the Northeast PHO.
Harlow Labarge, MD of Family Medicine Associates, Manchester has announced his retirement effective 12/31/2019.
---

NEPHO's first Medical Director, Dr. Philip Herrick passed away on October 9, 2019 .   Click here for Dr. Herrick's obituary.
Long time NEPHO member, William Paly, MD  of Coastal Orthopedic Associates, passed away on October 7,  2019.   Click here for Dr. Paly's obituary.
NEWS FROM NEPHO  
OCTOBER 2019 EDITION
---
IN THIS ISSUE:



---
---
OPEN MEETING OCTOBER 2019 SUMMARY
---
President's Report
Affiliation Update

Dr. Ezzi provided an update on the Beth Israel Lahey Health Performance Network (BILHPN) system and discussed the goals and priorities for the organization as well as the new Board and committee structure.
Physician Membership and Membership Updates:
Dr. Ezzi reviewed the October 2019 physician membership. The breakdown includes;
As of October 2019 there are 324 providers within the NEPHO
59 PCPs and 265 specialists, with 43% of PCPs employed and 25% of specialists employed
The NEPHO patient membership has increased by 4% compared to 2018, largely driven by the growth in the MassHealth and Connector plans
Quality Score and Financial Performance Update

Dr. Ezzi discussed the current Commercial performance for 2018 and Q1 2019.  NEPHO continues to be a higher performer in the quality scores and the efficiency measures.
Lahey Medicare Accountable Care Organization (ACO) Update
Lahey ACO generated a surplus of over $24M for CY 2018
Lahey ACO received a +1.68%, fee for service ate increase for 2020 based off 2018 performance. The +1.68% rate increase is the highest positive adjustment by Medicare for 2020
Lahey ACO continues to participate in the Medicare Shared Savings Program in 2019
2019 Contract Updates  
Dr. Ezzi discussed the HPHC and Tufts merger and next steps on a state and federal level.
Coding Update
Shawn Bromley, Director of Contracting and Operations, and Alison Gustafson, Population Health Nurse Practitioner, provided a presentation on NEPHO's 2019 coding initiatives and reviewed risk adjustment coding capture and evaluation and management (E/M) guidelines.
Some highlights of their presentation include:
Review of NEPHO 2019 coding initiatives and the impact they had on provider performance
The value of risk adjustment diagnosis capture to the patient annual budget
Review of 2018 chart audit results and the top 20 missed chronic conditions missed coding opportunity. The top 3 missed chronic condition codes include:

Vascular Disease
Morbid Obesity
Diabetes with Chronic Complications

E/M changes to streamline documentation active in 2019 and changes coming in 2021
1995 versus 1997 E/M guidelines and the 2 key differences that drive documentation is HPI and Exam
Overview of key differences between documentation requirements for a 99213 and 99214 established patient visit
Update on coding initiatives moving into 2020
Medical Director Update
Joseph Peppe, MD, Medical Director NEPHO, provided a presentation outlining the importance of quality measures and patient experience. Highlights from the presentation include:
  Purchasers of health insurance as drivers of quality measurement and patient experience
  Overview of the National Committee for Quality Assurance (NCQA) and their mission
  Update on the NEPHO Patient Experience Pilot program
---
THANK YOU ALISON GUSTAFSON, NP
---
Some of you may know that Alison Gustafson, NP will be moving on from NEPHO to pursue her passion for clinical work at Lahey Health Urgent Care.  Alison brought her robust experiences as an ICU and  Emergency Department nurse, and Primary and Urgent Care Nurse Practitioner to NEPHO almost 5 years ago.  She has been a contributor across many initiatives including working with some of the most clinically challenging patients to help them meet their health care needs.  Additionally she has been a tireless champion for the advancement and education of our Nurse Practitioners and Physician Assistants.
Alison's last day will be Friday, November 1st.  We thank Alison for her dedicated service and wish her the best in her future endeavors.
-Joseph Peppe, MD
---
TELEHEALTH NEWS FROM NEPHO
---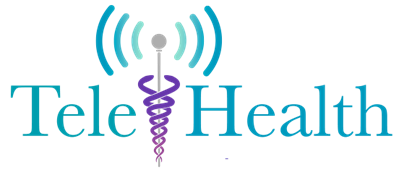 Cape Ann Medical Center (CAMC) went live with Telehealth services on Thursday, October 24th.  There has been a lot of work accomplished in getting to the Go-Live date that includes; purchasing equipment, insurance plan coverage verification, coding and billing build, website development, and workflow development.
NEPHO has been  working directly with CAMC to ensure a successful program implementation.  Dr. Shawn Pawson will be offering telehealth services on Thursday's to start and will open his schedule as the program grows.  Services will be paid through insurance plans that cover telehealth and there will also be a self-pay model for plans that have limitations on telehealth services.
Please visit the CAMC website for information on this new program at: https://capeannmed.com/.  Contact Shawn Bromley at Shawn.M.Bromley@Lahey.org or 978-236-1704 if you would like to learn more about telehealth.
---
THANK YOU AND CONGRATULATIONS NEPHO CARE MANAGERS  
---


The theme of the week is "Transitioning Patients and Case Managers to Greatness".   The NEPHO Care Managers team transition patients on a daily basis affecting the efficiency of the transition from hospital to home and creating a relationship that will provide the patients with enhanced Care planning.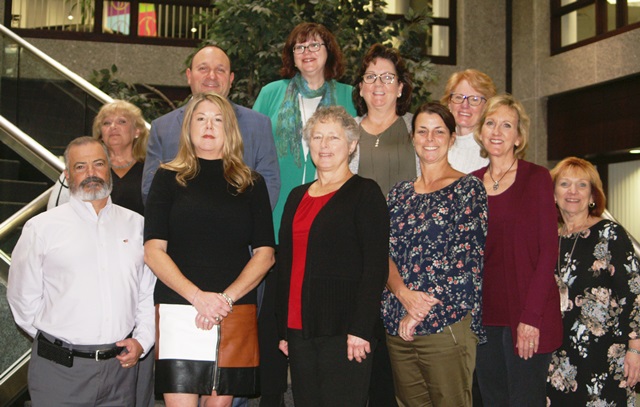 Our department has and continues to experience our own "transitions" with the integration of Care Management teams from Beverly, Lahey, Winchester and now with our colleagues from Beth Israel.  We are excited about the integration of the talented and dedicated Care Managers throughout the system.
Please join me in thanking and congratulating our Care Managers for the commitment to our patients, institutions and organization.
Kenneth King
Director Care Management Integration & Performance

Click here to be directed to the Care Management page of the NEPHO website.
---
THANK YOU PHYSICIAN ASSISTANTS FOR ALL THAT YOU DO!
---
Celebrating National Physician Assistants Week
National Physician Assistants Week (or PA Week) took place from Oct. 6-12. This recognition week is a celebration of those colleagues who assist our doctors in their work. The important event, begun by the American Academy of Physicians' Assistants, aims to raise awareness of the PA profession, and inform people about healthy living.
Many healthcare organizations are in need of more people to enter the profession, and one of the main aims of PA Week is to get this message across, encouraging people to consider a career as a PA.
---
ANNUAL SERVICE AWARDS DINNER
---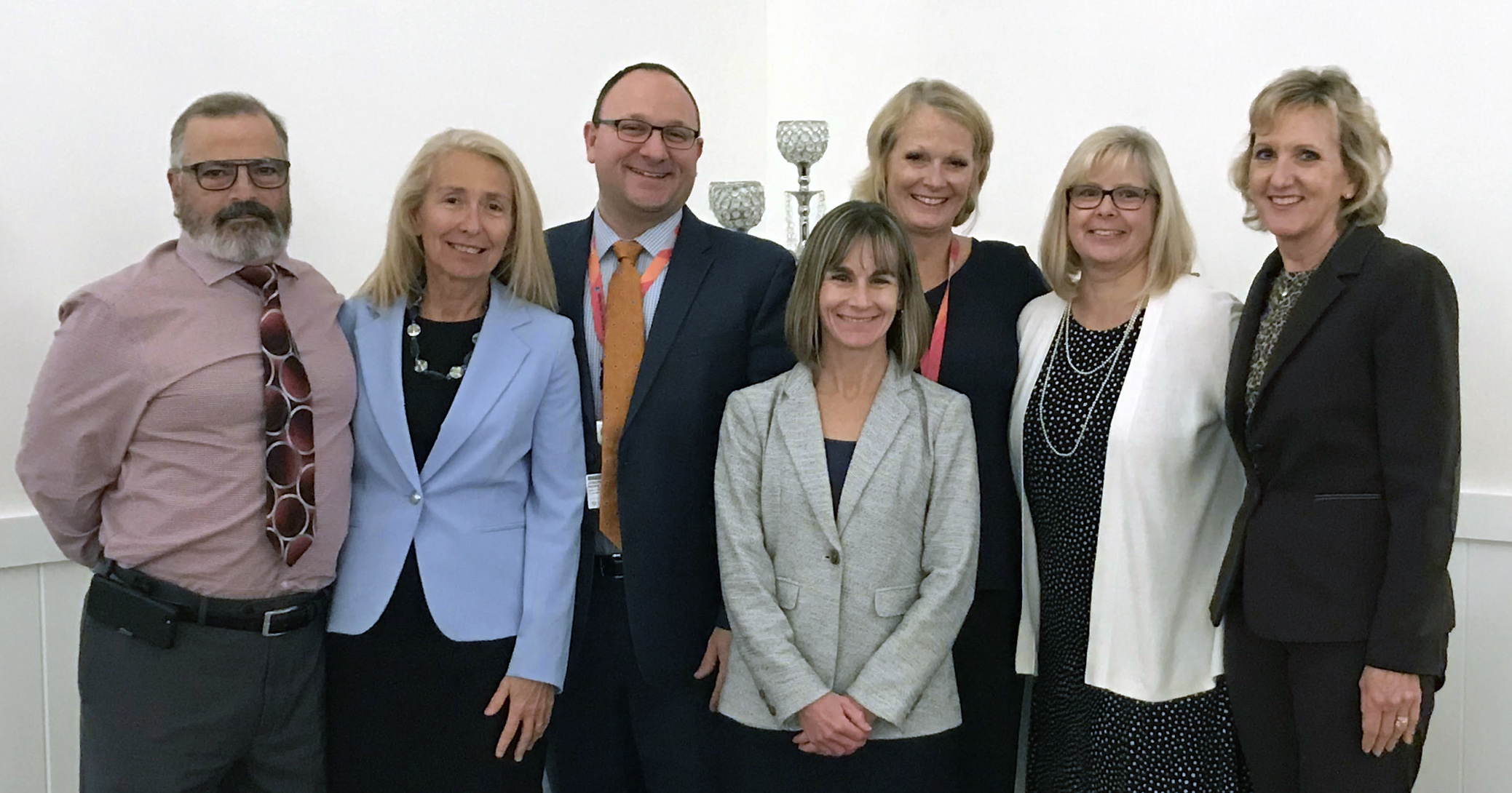 The Colleague Service Awards celebration dinner was held on
October 16th. at the Danversport Yacht Club.
NEPHO colleague honorees earning 5 years of service are:
•  Michelle Costanza, Referral and Authorization Lead
•  Sharon Gard, Care Manager
•  Jean Servizio, Referrals Coordinator
---
IPA / POD MEETINGS SUMMARY

---
Follow up
Joe Peppe, MD shared a chart showing Merit-based Incentive Payment System (MIPS) payment adjustment ranges by year based on participation or none.
Efficiency
Q1 2019 LCPN Leakage reports were shared for inpatient, outpatient surgery, and visits. It was noted that this "leakage" specification is not the same as the PHO leakage specification as it is at the LCPN level.  Feedback was solicited on whether providers were experiencing barriers to keeping care local.
Reporting
Updated attendance through September meetings was shared.
LCPN Commercial 2018 Projection across LCPN units was reviewed as well as the Q1 2019 Commercial Projection, with emphasis on Q1 being very preliminary.
Pharmacy
Carol Freedman provided the updated timeline for an education program that has been developed for management of diabetes consistent with current ADA guidelines.
Topics of the program will include: key takeaways from 2019 guideline updates; benefits of newer agents; and quick pearls for general diabetes management including but not limited to expected A1c reduction and appropriate medication  adjustment intervals.
Carol also provided graphics on Key Takeaways from the 2019 ADA guidelines which provide guidance on medications based on population characteristics and goals for treatment.
Quality
2019 AQC Quality Scorecard was reviewed with focus on areas of opportunity.  A list of outcomes measure year over year performance by physician was reviewed.
Tips related to Acute Bronchitis and Low Back Pain measures were shared to improve performance in these measures.
Updated Quality AQC Provider Specific Action Lists and Scorecards were distributed.
Patient Experience
Updated star ratings for timeframe January 2018 through July 2019 were distributed at pod meetings along with patient feedback.
The plan is to post star ratings and comments beginning in fall.
Informational
Logistics regarding the upcoming NP/PA meeting in November was shared.
MassHealth
Ordering, Referring, and Prescribing (ORP) Rules to Take Effect
The Affordable Care Act (ACA) requires the MassHealth program to ensure that billing providers include ORP provider identifying information on all claims. Specifically, the ORP provider's national provider identifier (NPI) must be on the claim. The provider must also be enrolled with the MassHealth program, either as a participating provider or as an ORP provider.
These requirements apply to all claims submitted for services for which MassHealth requires an order, referral, or prescription, including claims for secondary coverage and Medicare Crossover claims. The policy also applies to the Health Safety Net (HSN) and Children's Medical Security programs. This policy does not apply to MassHealth patients covered by managed care entities, which include Managed Care Organizations (MCOs) and Model A Accountable Care Organizations (ACOs) known as Accountable Care Partnership Plans.
MassHealth first announced this policy in March 2016 and began providing informational messaging on claims that needed to meet the ORP requirements. These claim edits have continued for the past three years to help providers prepare for full implementation of the policy. Over this period, the percentage of providers enrolled with MassHealth has increased and billing provider compliance has improved. However, sizeable edits continue related to this policy.
MassHealth All Provider Bulletin 286 details a phase-in approach to the policy. Under Phase 1, claims will be denied if the NPI of the ORP provider is not included on the claim, or the NPI of the ORP provider is included on the claim but the ORP provider is not an "authorized ORP provider." (Please see the bulletin above for the full list of providers considered to be authorized ORP providers.) Beginning December 15, 2019, claims will be denied for these reasons for various provider types in "Group 1", which include nurse practitioners, physicians, and group practices. Beginning February 15, 2020, the Phase 1 policy expands to "Group 2" providers, which includes acute hospitals and pharmacy claims. Beginning April 15, 2020, the policy becomes effective for "Group 3" providers, which include chronic outpatient hospitals, rehabilitation centers, and home health agencies. (Please see the bulletin for the full list of providers and their groups.)
Phase 2 of the policy will require the NPI of the ORP provider on the claim and the provider must be actively enrolled with MassHealth. This policy will take effect August 15, 2020, for Groups 1 and 2, as well as for all claims processed by the MassHealth Pharmacy Online Processing System (POPS). Phase 2 of the policy will take effect November 15, 2020, for Group 3 providers. For all groups and dates of service on or after November 15, 2020, any claim subject to the ORP requirement will be denied if the claim does not meet all three ORP requirements (ORP provider NPI on the claim, ORP provider is an authorized ORP provider type, and ORP provider is enrolled with MassHealth). For pharmacy claims paid through POPS, MassHealth will offer a further 60-day grace period for providers not yet enrolled with MassHealth.
To support billing providers with identifying the necessary information of the ORP provider, MassHealth has created a provider search tool at its Provider Online Service Center. It is important to verify the individual provider as MassHealth notes that facilities and entities are not authorized ORP providers, and that only individuals may be an ORP provider.
Questions & Comments
If you have any questions about the ORP requirements, please contact the MassHealth Customer Service Center at (800) 841-2900, e-mail your inquiry to providersupport@mahealth.net, or fax your inquiry to (617) 988-8974. At MHA, please contact Dan McHale at dmchale@mhalink.org or (781) 262-6044.
MHA Advisory link
---
Tufts Health Plan 2020 Star Rating

We are pleased to announce that for the fifth consecutive year, Tufts Health Plan has earned 5 out of 5 Stars for its Tufts Medicare Preferred HMO and Senior Care Options plans from the Centers for Medicare and Medicaid Services (CMS) as part of its annual Star ratings for 2020. Tufts Health Plan is the only local plan to receive the rating this year, and one of only a few plans in the country to receive the rating for five years in a row.
As a reminder your eligible patients can enroll in these plans all year long and not just during the open enrollment window. This means they may select a start date of November 1 or December 1 if they so choose.
For the full press release please click here.
The end of the year is rapidly approaching, and as all of you know we are in the PUSH to increase our BCBS quality gate score.  At this time of year all measures and all patients count.  Currently, if we reach the minimum on all of our measures our gate score is projected to be 1.91 – and that is out of a max possible score of 5.0!  
The goal is quality patient care and to move far beyond the minimums. ALL measures and ALL patients count but the areas of greatest opportunity seem to be:
Diabetes A1c less than 9 – 30 patients needed to be at less than 9 for MAX 15.0 target score
Diabetes Blood pressure – 41 patients needed to be at target less than or equal to 139/89 for MAX 15.0 target score
Well-care visits, 3-6 years old – 285 patients needed for MAX 5.0 target score
Chlamydia Screening, Ages 21-24 – 66 patients needed to  reach MAX 5.0 score
Nephropathy Screening – 25 needed to reach MAX 5.0 score
What can you do to help?   Review your lists, make sure appointments are scheduled before the end of the year, make sure practice colleagues know what the patient needs and pick up the phone and call if necessary.
Let the PHO help you with scheduling and access on measures like mammography, colonoscopy, and diabetes eye exams.   Email Health Coach Lucia Kmiec: lucia.kmiec@lahey.org
Our PHO has done well in the past and will continue to do so by ALL of us working together for the benefit of our patients.
Breast Cancer Screening

I am concierge-scheduling Mammograms for all AQC patients in the PHO that have had Mammograms in the past.  These patients are receiving a letter which indicates their last Mammogram date and the date and time of their new appointment.  An appointment card reminder is also mailed. Patients who have no Mammo reports on their EMR or have no history of Mammogram or have not been seen in your office in more than 12 months are being outreached by phone and they also receive a letter with a list of our sites and walk-in information.  In addition, I have sent letters to patients who have a documented refusal of, letting them know that I can schedule the screening if/when they are ready for it.  
For providers using EPIC, please keep in mind that the "Mammo Bilateral Screening" order can no longer be used to schedule Mammograms.  The correct order is: "Mammo Screening Tomosynthesis Bilateral". 
OCTOBER IS BREAST CANCER AWARENESS MONTH
Recent NEPHO chart reviews and claims questions have related to appropriate use of modifier 25. This is a modifier that flag payers of an additional separate service that should be paid for the same patient on the same day. Documentation needs to support the separate service and a modifier needs to added to coding/billing to receive maximum reimbursement.
To append modifier 25 with confidence, your claim must meet four criteria
1.  The same provider must provide an E/M service and another procedure or separate service for the same patient on the same day: All providers who bill under the same National Provider Number (such as those physicians who share an NPI in group practice) are, from a coding perspective, the "same" provider.
2.  The E/M service must be significant and separately identifiable: Medicare Learning Matters (MLN) Number: MM5025 states that you should apply modifier 25 only for "a significant, separately identifiable E/M service that is above and beyond the usual pre- and post-operative work for the service." Generally speaking, a significant, separately identifiable E/M service might occur on the same day as another procedure or service when:
The provider sees a new patient, or
The provider sees an established patient with a new complaint or a change in status.
In either case, a separate E/M service is essential to determine the need for any same-day procedure(s) or service(s) that follow. If the provider sees the patient for a previously scheduled procedure or service, you would not normally report a separate, same-day E/M service.
Providers can help to substantiate a separate E/M service by physically separating the documentation for the E/M service from documentation for any other same-day procedure(s) or service(s).
3.  The E/M service doesn't occur during the global period of a previous procedure. Related, follow-up examinations by the same provider during the global period of a previous procedure are included in that procedure's global surgical package.
For an unrelated E/M service during the global period of a previous procedure, you may be able to report an appropriate evaluation and management code with modifier 24 (Unrelated evaluation and management service by the same physician during a postoperative period) appended. This would require that the E/M service is for a new problem not connected to the patient's previous complaint or procedure.
4.  The procedure(s) or service(s) on the same day does not have a 90-day global period. Append modifier 57 Decision for surgery (not 25) to a separately identifiable E/M service that occurs on the same day, or on the day before, a major surgical procedure, and which results in the physician's decision to perform the surgery. A major surgical procedure is any procedure or service with a 90-day global period.
Coding examples:
Preventative Visit with E/M visit (new problem):

Example:
65 year old established patient annual preventative visit. Hypertension is unstable (chronic condition that needs review by the provider and is separate from the annual preventative visit.).
Coding: 99397 & 99213-25

Patient seen with condition unrelated to surgery during global period:

Example:
Chest pain unrelated to the recent knee surgery that is still in global period with established patient visit related to the chest pain only.
Coding: 99214-24 (to ensure reimbursement of E/M during global period)

Patient receiving pain injection and has another issue unrelated to pain procedure:

Example:
Trigger point injection 20552 and patient has been having headaches unrelated to the back pain. Provider does trigger point injection and provides established patient visit related only to headaches.
Coding: 20552 & 99213-25
A final note: You do not need a separate diagnosis to justify a same-day E/M service with modifier 25. The CPT® codebook states, "The E/M service may be prompted by the symptom or condition for which the procedure and/or service was provided. As such, different diagnoses are not required for reporting of the E/M services on the same date."
---
PATIENT EXPERIENCE COMMENTS

---
Cape Ann Medical Center – 1 Blackburn Drive, Gloucester, MA
Dr. Janet Doran is the kind of doctor I appreciate – Straightforward and very knowledgeable.
---
Danvers Family Doctors – 140 Commonwealth Avenue
Dr. Subroto Bhattacharya and his staff are outstanding in every way. Will NEVER change doctors!
---
Lahey Primary Care, Beverly – 30 Tozer Road
Dr. Susan Deluca is by far one of the best doctors I have ever met. She really cares about her patients
– she shows genuine interest and compassion and so very knowledgeable.
 Lahey Primary Care, Beverly – 100 Cummings Center, Ste. 126Q
Dr. Pierre Ezzi and his staff are the absolute best!
---
Lahey Primary Care, Danvers – 480 Maple Street
Dr. Galina Feldman is incredibly kind and attentive to patient's concerns.
I hope to be able to enjoy excellent health care from Dr. Kristina Jackson for many more years.
---
Lahey Health Primary Care, Gloucester – 298 Washington Street
Lahey Health Primary Care is fortunate to have a provider like Dr. Victor Carabba . He is very
concerned about the health of his patients and will discuss any medical problems.
Dr. Karen Damico and her entire staff showed compassion and concern for my health issue.
Lahey Health Primary Care, Gloucester – 298 Washington Street
Dr. Amy Esdale takes very good care of me. She is very pleasant and concerned.
Dr. Kathryn Hollett is very calm, well prepared and makes me feel completely at ease.
---
Lahey Primary Care, Manchester – 195 School Street
I'm a new patient and am very satisfied with all aspects of FMA, the staff and Dr. Matthew Plosker.
---
North Shore Pediatrics – 480 Maple Street, Danvers, MA
Dr. Thomas Seman and his team of NP's and nursing staff are wonderful. They are caring and
attentive and always listen to any concerns I may have.
---
Thomas Pearce, MD – 279 E Main Street, Gloucester, MA
I can't say enough about this compassionate doctor – Dr. Thomas Pearce is truly one of a kind!
The Northeast PHO recognizes colleagues who provide a positive experience for our patients, help us keep care local and meet our quality targets.
This month's winners are:
Please let us know if you have any office staff you would like to nominate for the recognition program.
Matisha Chao, Dr. Leonard Horowitz, was recognized for excellent patient outreach efforts scheduling needed appointments
Sabrina Levasseur, Family Medicine Associates – Manchester, was recognized for her patient comment "Sabrina is excellent!"
Jordyn Reardon, Essex Surgical Associates, was recognized for her efforts to keep specialty care in the Northeast PHO network.
We appreciate their efforts in supporting the PHO goal to provide high quality, community health care.   We will deliver gift cards to the winners each month, and they will be announced here in the newsletter.
Be sure to look for the new winners in next month's issue!