---
NEW PROVIDERS
---
New providers will be announced in the February Newsletter
---
PRACTICE CHANGES / UPDATES
---
Effective 1/28/2022, Thompson Medical Associates has relocated from 9 E Dr. Osman Babson Road Gloucester, MA 01930 to 9 F Dr. Osman Babson Road Gloucester, MA 01930
Khalil Shahin, MD of Lahey Health Primary Care, Beverly 100 Cummings Center Suite 126Q Beverly, MA 01915 has resigned effective 2/28/2022
Romi Bloom, MD of Massachusetts Dermatology Associates 900 Cummings Center Suite 311T Beverly, MA 01915 has resigned effective 5/13/2022
Merianne Feran, MD of Beverly Pathology 85 Herrick Street Beverly, MA 01915 has resigned effective 11/5/2021
NEWS FROM NEPHO

JANUARY 2022 EDITION
IN THIS ISSUE:



---
---
DEEPA JHAVERI IS PRESIDENT-ELECT FOR IMANE
---
The Indian Medical Association of New England, known as IMANE, selected Dr. Deepa Jhaveri, DPM as its president-elect.
Click here to read more.
---
LETTERS TO PRIMARY CARE PROVIDERS
---
Dear Providers,
Due to a low volume of referrals, we will no longer be offering diabetic retinopathy screening appointments at Gloucester Urgent Care. The scanner will be moved to a new location-TBD in the coming weeks. More information to come! Please reach out with any questions.
Thank you.
Also, below is a letter from BILH Orthopedic Department. Please click here to download and print this letter.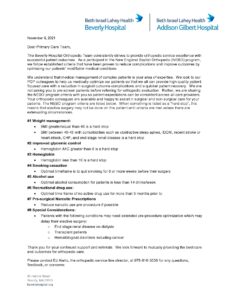 ---
PAYOR UPDATES
---
AllWays Health Partners
New ID Cards
Take a look at our new 2022 member ID cards your patients will be bringing to their upcoming appointments. Also, remember to check eligibility because many members change coverage this time of year.
Mandated reimbursement for services related to testing and treatment for COVID-19
AllWays Health Partners will adopt DOI-mandated reimbursement levels for COVID-19 testing and treatment. We will not make any adjustment to these rates. We are also in the process of completing a retrospective review of payments to resolve administrative coding issues related to COVID-19 testing and vaccine administration. We will provide more information when it is available.
Verify your directory entry by completing survey
AllWays Health Partners is performing an annual assessment on the accuracy of data in our provider directory. In order to better support our members and providers, we ask that you verify that your directory entry is complete and correct.
Complete your provider directory survey here.
Blue Cross Blue Shield of Massachusetts
Blue Book
BCBSMA has posted the most current Blue Book. To view the complete book, click here.
Authorization Requirements by Products
BCBSMA has posted an updated Authorization Requirements by Products. To view the complete list, click here.
Updated Payment Policies Now Available
The attached payment policies, updated in Q4 2021, are now available on Provider Central. To view the complete notification, click here.
CIGNA
Cigna's continued COVID-19 accommodations
Since the COVID-19 pandemic began, Cigna has taken important steps to deliver timely accommodations to providers and customers, helping to ensure that customers have continued access to COVID-19 diagnostic services, testing, and treatment in safe settings.
Billing place of service 10 for virtual care services
CMS recently announced updates to their place of service (POS) guidelines for virtual care by revising the description of existing POS code 02 and adding new POS code 10. CMS has indicated POS 10 is effective January 1, 2022, but will not be available to bill for Medicare until April 1, 2022.
In the interim, Cigna commercial still asks providers to bill with a typical face-to-face place of service (e.g., POS 11), and to not bill POS 10 until further notice. This will help ensure that providers continue to receive face-to-face reimbursement rates. Cigna Medicare Advantage expects to align with CMS guidelines to accept POS 10 on April 1, 2022.
eConsult services remain covered, but cost-share now applies
Throughout the pandemic, Cigna has covered certain eConsult codes without customer cost-share. Please note that while these codes continue to be covered as part of our interim COVID-19 guidelines, cost-share now applies for all commercial eConsult services, effective January 1, 2022.
Cigna therefore encourage providers who intend to leverage an eConsult to obtain consent from their patients prior to initiating an eConsult with another provider. This will help avoid any surprise billing scenarios for your patients with commercial Cigna coverage.
Get all the latest updates
Cigna updated their dedicated commercial and Medicare Advantage COVID-19 website pages on December 29, 2021 to highlight these updates and more. Please visit the sites often to get the latest information.
Medicare
Medicare Billing for COVID-19 Vaccine Shot Administration (Update)
The webpage has been updated to add the following: 1) If you administer booster doses for patients 16 years and older, consistent with the FDA's updated EUAs, bill the appropriate billing code for administering the booster dose on or after December 9, 2021: Pfizer-BioNTech vaccine. 2) If you administer booster doses for patients 12 years and older or immunocompromised patients 5-11 years old, consistent with the FDA's updated EUAs, bill the appropriate billing code for administering the booster dose on or after January 3, 2022: Pfizer-BioNTech vaccine. To view the updated notification, click here.
MLN Fact Sheet: Original Medicare vs. Medicare Advantage
People with Medicare can get their health coverage through Original Medicare or a Medicare Advantage (MA) plan. This fact sheet describes what a provider needs to know about how different coverage affects: a) Seeing patients; b) Processing claims; c) Filing appeals. To view the fact sheet, click here.
Harvard Pilgrim Health Care
Harvard Pilgrim Health Care is committed to providing our members with accurate, reliable, and timely information about access to health care services and benefit coverage during the COVID-19 pandemic.
As the COVID-19 situation continues to change, HPHC wants to make sure you stay informed. Find the answers you are looking for in the comprehensive COVID-19 Resource Center.
Topics include:
Testing
Vaccines
Coverage and costs
Harvard Pilgrim HealthCare (Harvard Pilgrim) Medicare and Commercial Members Utilization Review Matrix 2022
The matrix contains all of the CPT 4 codes for which National Imaging Associates, Inc. (NIA) manages on behalf of Harvard Pilgrim. This matrix is designed to assist in the resolution of claims adjudication and claims questions related to those services authorized by NIA. The "Allowable Billed Groupings" is meant to outline that if a given procedure is authorized, that any one of the listed procedure codes could be submitted on a claim representing that service. This assumes that the member is eligible at the time of the service, that appropriate rebundling rules are applied, that the claim includes an appropriate diagnosis code for the CPT code and that the service is performed within the validity period. For additional information and to view the notification, click here.
Tufts Health Plans
Coronavirus (COVID-19) Updates for Providers – Telehealth/Telemedicine
Updated COVID-19 testing coverage. To view the complete notification, click here.
Sleep Studies Utilization Management
Beginning on Jan. 1, 2022, utilization management and case management services for sleep studies for Tufts Health Plan members on CareLink plans will be provided by eviCore healthcare (eviCore). Cigna will no longer review these requests. For additional information and to view the entire notification, click here.
Join Tufts Health Plans for Upcoming Webinars on Medicare Preferred HMO & Other Topics
Providers are invited to join Tufts Health Plans for an upcoming webinar on the Tufts Medicare Preferred HMO plan. Sign up for an overview of the product, including information on benefits; referrals, notification requirements, and requesting authorization; pharmacy guidelines, behavioral health services, and more. For additional information and to view the entire notification, click here.
Protocols for Expediting Psychiatric Inpatient Admission and Preventing ED Boarding
During the COVID public health crisis, the rise in the number of individuals in crisis needing inpatient psychiatric treatment coupled with limited inpatient bed capacity has led to long delays for patients awaiting inpatient psychiatric admission — with some waiting in the emergency department (ED) for many hours, or even days. For additional information and to view the entire notification, click here.
Retrospective Claim Reviews
As providers may know, Cotiviti reviews claims on behalf of Tufts Health Plan's commercial lines of business — and beginning March 1, 2022, retrospective claim reviews will extend to Tufts Health Public Plans products, Tufts Medicare Preferred HMO and Tufts Health Plan Senior Care Options (SCO). For additional information and to view the entire notification, click here.
Tufts Medicare Preferred
Tufts Medicare Preferred has achieved a 5-Star CMS Quality rating for 2022 — now for seven years in a row! What does this mean for your patients and our members?
Our 5-Star rating gives patients the freedom of a special election period where they can enroll into one of our plans outside of Medicare's Annual Election Period. 

Tufts

 Medicare Preferred HMO received 5 stars in several measures including screenings, tests and vaccines, member experience with health plan, and customer service.
What this means for members is they are not obligated to remain in whatever plan chosen.  If life changes and a member needs new/different coverage, our 5-star rating gives the freedom to use one additional opportunity (outside of the annual enrollment period) to move to one of our other plans.
We have the largest Medicare Advantage membership in Massachusetts, with 97% of our members staying with us year after year. In these uncertain times, 

Tufts

Health Plan Medicare Preferred HMO is a 5-Star rated plan you can trust.
A few more updates and reminders:
Virtual meeting registration information can be found here www.thpmp.org/meetings. We will be resuming later this month, so keep an eye out for future dates & times.
For the most up-to-date information about 

Tufts

 Health Plan's policies and coverage pertaining to COVID-19 including testing and treatment, telehealth, billing guidelines, etc., please refer to: https://

tufts

healthplan.com/covid-19/provider/coronavirus-updates-for-providers
We also offer 

Tufts

 Medicare Preferred Supplement plans and, for participating providers, 

Tufts

 Health Plan Senior Care Options (SCO). 

Tufts

Health Plan SCO may be a great option for patients who are 65+ and on MassHealth Standard and continues to offer monthly enrollment.  With SCO, members get more benefits than MassHealth and Original Medicare, plus free extras, all at no cost. If you have questions or need digital or physical marketing materials for your practices, please contact Marcel Phillippe at  Marcel.Philippe@point32health.org or 617-417-2587.
Fallon Health
OptumRx is the New Pharmacy Benefits Manager (PBM)
Fallon Health's pharmacy benefits manager is now OptumRx, effective January 1, 2022. Prior authorizations: Any request on or after January 1, 2022 should be submitted to OptumRx. Active prior authorizations will be transferred from CVS Caremark to OptumRx automatically. For more information about OptumRx prior authorizations: 1) Submitting a PA request 2) PA guidelines and procedures 3) PA forms. For additional information and to view the notification, click here and scroll to related title.
Fallon's New Cost Transparency Tool for Community Care Members
In January of 2022, a new cost transparency tool will be available to Fallon's Community Care members. Members can search for providers within a specific geographic area and request cost share liability (the amount the member pays towards their copay, deductible, and/or coinsurance) for specific procedures. There is no financial incentive for the member should they choose a service or procedure through the Community Care cost transparency tool. Fallon SmartShopper, the current cost transparency tool, will still be available for its commercial plan members (Direct Care, Select Care, Steward Community Care, Fallon Preferred Care). For additional information and to view the notification, click here and scroll to related title.
Prior Authorization Process Enhancement – ProAuth Tool
Fallon has implemented wide scale use of the ProAuth tool for submission of authorization requests and submission of relevant clinical information. Providers should use ProAuth for submission of any service that requires prior authorization. ProAuth can be used for both standard and expedited requests. For additional information and to view the notification, click here and scroll to related title.
---
PROVIDER RELATIONS
---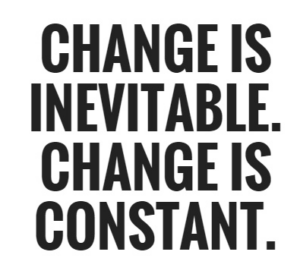 Things are constantly changing within NEPHO practices – it truly is inevitable. As a reminder, please reach out to the Provider Relations Department periodically to request updates or assistance in creating provider lists. Examples of frequent outreach we receive include and are not limited to:
Primary Care Providers with open panels for patients transitioning out of Pediatric care.
Primary Care Providers with open panels for Special Needs patients transitioning out of Pediatric care.
NEPHO PCP practice rosters used to update EMR mapping tied to billing/ referral network identification.
Please do not hesitate to reach out to Alycia Messelaar at Alycia.Messelaar@Lahey.org for such requests. We are here to help bring ease to both the practices and the patients you serve.
---

Please click here to take a moment to read the Provider Spotlight.
Joseph Gross, MD – Lahey Infectious Disease
If you would like to be featured on the PHO website, please reach out to Alycia Messelaar at Alycia.Messelaar@Lahey.org or 978-236-1784.
---

Virtual Networking videos from NEPHO providers can be found at https://www.nepho.org/virtual-networking/.
Please reach out to Alycia Messelaar at Alycia.Messelaar@Lahey.org if you are interested in being featured in a Provider Spotlight or Virtual Networking video.

Please reach out to Alycia Messelaar, Alycia.Messelaar@lahey.org  to keep NEPHO informed of changes in practice schedules due to the current resurge of COVID-19  (office closures, limited office hours, scope of appointment, telehealth use, phone line to reach staff, etc.) or if you have questions about other practice schedules.  
---
PROVIDER DIRECTORY
---

Click here for the PDF version of the updated PHO Directory as of January 2022.  For your convenience Click here for the separate Specialists Only PDF directory to refer to as needed.
Please share this directory with your office by printing or showing them how to visit us online for an easy to use directory search tool!
Note: Primary care providers (PCPs) in the BILH Performance Network no longer need to submit an administrative referral to refer Blue Cross Blue Shield of MA, Harvard Pilgrim Health Care, or Tufts Health Plan members to a specialist in the BILH Performance Network. Please reach out to Alycia Messelaar, Alycia.Messelaar@lahey.org, regarding questions pertaining to providers within the BILHPN Network. 
As a reminder, it is important to use the NEPHO Physician Directory when referring to a specialty physician.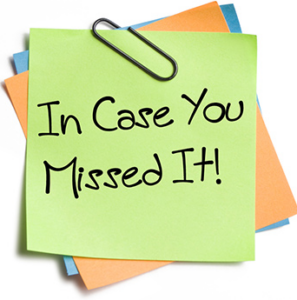 Here at the PHO, we completely understand how overwhelming it can be to stay on top of all the email communications that are being sent on a day-to-day basis. In an effort to keep you well informed, below you will find a highlight of key memos that have been sent out over the last month – JUST in case you missed it!
Monthly BILH Pharmacy Newsletters
No Surprise Billing Act Guidance
Lahey Clinical Performance Network 2020 Settlement Update – delayed later than the end of January/early February timeframe
Wellforce & Tufts Children's Hospital Planning to Close Pedi Beds/Boston Children's Collaborating to Ensure Continuity of Care
COVID-19 Updates

Gloucester COVID -19 Testing site at Stage Fort Park
My Vax Records role out/BILH record update delays and FAQs regarding testing and guidance from Mass.gov and CMS.gov
BILH COVID-19 Ambulatory therapeutics shortage
UPDATE to BILH COVID-19 Ambulatory therapeutics shortage – implementation of prioritizing therapeutics for patients at the highest risk of severe COVID-19
COVID-19 Resources: 15 min Video regarding various options for outpatient COVID-19 care recommended by Dr. Peppe/ Test Kit Guidance and a NEPHO TEAM Ask
Please reach out to Alycia.Messelaar@lahey.org for a specific communication that you are unable to find.
---
POPULATION HEALTH
---
January – Cervical Cancer Awareness Month
Cervical Cancer is currently one of the most preventable types of cancer.
In most cases cervical cancer can be prevented through early detection and treatment of abnormal cell changes that occur in the cervix years before cervical cancer develops.
Several risk factors can increase a woman's chances of developing cervical cancer.  According to the CDC women who smoke are about two times more likely to develop cervical cancer than women who do not smoke.  Sexual history, family history, HIV and previous Chlamydia infections are also known risk factors.
One of the most common and important risk factors is the Human Papillomavirus (HPV) infection. HPV can be transmitted through skin to skin contact and bodily fluids. However, HPV vaccines can prevent infection for certain types of HPV. To work best, the HPV vaccines should be given between the ages of 9 and 12 years for both boys and girls.
The current guidelines for Cervical Cancer Screening are:
Women should begin screening with a Pap test at age 21.
Starting at age 30 women have three options:

A Pap test alone every 3 years
Co-testing with a Pap and HPV test every 5 years
An HPV test alone every 5 years
Women should talk to their provider about which option is best for them.  Women who are 65 and older do not need to be screened for cervical cancer if they have had normal screening test results for several years.
What Are the Risk Factors for Cervical Cancer? | CDC
Cervical Cancer Risk Factors | Risk Factors for Cervical Cancer
---
PODS AND IPA MEETINGS KEY TAKEAWAYS
---
Informational
A survey is planned to be fielded in mid January to solicit feedback about the Diabetes Care Collaborative Pre-Visit planning program. 
Pharmacy
The BILHPN pharmacy newsletter will be password protected on the PHO website due to the proprietary nature of some of the content.
Caremark and some others are making formulary changes that remove Eliquis in favor of Xarelto.
Changes to Medicare Part D for medications occurs annually. Examples of patient cost share depending on number of medications was shared during January pods and IPAs.
Information was shared about MA Prescription Advantage and companies that offer flat copays for insulin. 
Quality
Quality dashboards comparing the Legacy Lahey units and the most recent AQC gate score update was included in the slide deck for review. Highlights were reviewed as time allowed. 
Patient Experience
A different approach to generate ways to improve provider patient communication was tried at January pods and IPAs.
Role play based on feedback from recent patients was utilized and attendees were asked to share tips on how to improve the role play that was observed.
---
CODING TIP OF THE MONTH
---
OPTUM Newsletter – December 2021 | Focus on Chronic obstructive pulmonary disease (COPD)
---
Top 3 Most Improved NEPHO Physicians in 2021
Dr. Laurence Gordon, FMA Hamilton: Dr. Gordon focused on improving his risk adjustment coding capture by working with the NEPHO coding team on pre-visit coding workflow updates. He discussed risk adjustment coding capture workflow challenges and reviewed current workflow process that included a pre-visit coding review. By changing his workflow to a post visit coding review he improved his overall risk score. His efforts in Q3 and Q4 helped him achieve top performance in 2021.
Dr. Jay Isaac, Blackburn Primary Care: Dr. Isaac focused on closing his patient risk gaps daily. He improved risk adjustment coding capture by working on pre-visit coding review and addressing all risk gaps prior to his patient visits, during the visit, and reviewing documentation post visit to ensure all diagnosis codes were captured that were supported by documentation. This workflow update improved his risk adjustment coding capture and re-capture. Dr. Isaac closed 2021 as the NEPHO top performer.
Dr. Jana Oettinger, FMA Manchester: Dr. Oettinger focused on improving overall diagnosis capture. She worked on chronic condition capture for all patients and attended all NEPHO coding and billing webinars. There was consistent communication with the NEPHO coding team to help address questions and areas of coding opportunity throughout 2021. Dr. Oettinger was fully engaged in working on overall risk adjustment coding capture and closed 2021 as a NEPHO top performer.
Congratulations to our 3 NEPHO Top Physician Performers. Thanks to all providers who work daily on improving risk adjustment coding capture that supports patient health status. The NEPHO team looks forward to accomplishments in 2022!!
The 2022 CPT outpatient Evaluation & Management (E/M) have had updates that providers should be aware of:

History and exam components are required but not key components
Medical decision-making (MDM) or Time is used for code selection
If the time is supporting a higher level than the MDM, time may be used for code selection. If MDM is supporting a higher level than time, then MDM may be used for code selection
Total time includes face-to-face and non-face-to-face time personally spent by the physician. Time examples include but are not limited to:

Preparing to see the patient (review of tests)
Obtaining and/or reviewing the separately obtained history
Ordering medications, tests or procedures
Documenting clinical information in the electronic health record or other records
Communicating with the patient, family and/or caregiver through an interpreter
Time spent on causation or apportionment analysis

Total time does not include and is not limited to:

Time spent in activities normally performed by clinical staff
Time spent on services that are separately reported or billed
Time spent on a date other than the date of the encounter
Updates to MDM elements:

Number and complexity of problems addressed.
Amount and/or complexity of data to be reviewed and analyzed.
Risk of complications and/or morbidity or mortality.

Updates to prolonged services:

CPT codes 99354-99357 for face-to-face and CPT codes 99358-99359 for non-face-to-face prolonged services are no longer reported with the outpatient E&M services
CPT code 99417 is for every 15 minutes beyond the time associated with 99205 or 99215. Multiple units can be reported.

Medical Decision Making (MDM) Updates:

Previous E/M guidelines required providers to document MDM as either straightforward, low complexity, moderate complexity, or high complexity. While these four types of medical decision-making categories have remained, the MDM table of risk has been revised to focus on activities that affect management of patient's condition
A problem is considered to be addressed or managed when it is evaluated/treated at the encounter by the physician or other qualified health care professional who is reporting the service.
The provider must demonstrate that the issue has been evaluated in order to receive credit for the problem or treatment
Be aware that a note in the patient's medical record, explaining that another professional is managing the problem without further documented assessment or care coordination, does not qualify as being "addressed" or "managed" by the physician or other qualified health care professional reporting the services
The goal of these changes is to improve patient care and simplify documentation in order to highlight what is relevant to each particular visit

Risk of Complications, Morbidity, and/or Mortality

This comprises the risk of complications, morbidity, and/or mortality of patient management decisions that are made at the visit AND associated with the patient's problem(s), diagnostic procedure(s), and/or treatment(s)
Examples may include:

"A psychiatric patient with a sufficient degree of support in the outpatient setting or the decision to not hospitalize a patient with advanced dementia with an acute condition that would generally warrant inpatient care, but for whom the goal is palliative treatment."
Risks associated with social determinants of health are also addressed: "Social determinants of health (SDOH) are economic and social conditions that influence health. SDOH is something you may be familiar with from ICD-10-CM coding, specifically categories Z55.- to Z65., Persons with potential health hazards related to socioeconomic and psychosocial circumstances."

Social Determinants of Health (SDOH) is an important area of coding NEPHO will be focusing on as we move forward in 2022. The next steps NEPHO will be working on include the following:

Pull reports to determine which SDOH codes are being assigned
Audit a sampling of records to assess the types of cases and documentation for which the codes were assigned
Set up meetings with providers to educate on SDOH
Develop internal coding guidelines to identify the categories of clinical support (community health worker, case manager) from whom documentation can be used for coding capture and the location of this information in the EHR system
Educate practice and administrative support on the importance of SDOH code capture
Educate providers and clinical support on the importance of consistently documenting SDOH information
Monitor for improvement (increased reporting) of SDOH code capture by patient type, diagnosis, provider, and SDOH domain
Conduct audits on the quality of SDOH documentation and ICD-10-CM coding accuracy.
Provide feedback, as needed

Please reach out to Shawn Bromley at shawn.m.bromley@lahey.org if you would like to have more information on the 2022 E/M documentation updates or would like to learn more about the Social Determinants of Health (SDOH) data collection.
---
PATIENT EXPERIENCE COMMENTS
---
Beverly Medical Associates, Beverly – 30 Tozer Road
Dr. Deborah Shih always has time to discuss health concerns and give clear guidance and options for resolutions of issues. Staff is always pleasant, helpful and respectful.
Dr. Alyssa Handler Excellent physician that I have recommended to family and friends who are also happy with her.
Blackburn Primary Care, Gloucester – 1 Blackburn Drive
Dr. Jay Isaac Absolutely & unequivocally the best! My first primary doctor and the last!
Cape Ann Medical Center, Gloucester – 1 Blackburn Drive
Dr. Shawn Pawson Any questions or calls into the office are answered promptly and thoroughly. I've switched my parents to this practice because of the support I feel we have from this practice.
EMTAR, South Hamilton – 205 Willow Street
Dr. Michael Edwards Always have excellent service by the doctor and the rest of the staff.
Garden City Pediatrics, Beverly – 83 Herrick Street
Dr. Meghan Weir Very understanding and patient with special requests. Overall very easy to talk to Dr. Weir.
Every doctor, nurse, and staff member I've interacted with has been WONDERFUL! I have never felt rushed during any phone call or appointment. Honestly, I have consistently been amazed by how wonderful everyone is at GCPA. Dr. Suzanne Graves in particular, is fantastic, and I don't have enough positive words to describe her!
Leonard Horowitz, MD, Danvers – 7 Federal Street
I am really pleased to have Dr. Leonard Horowitz as my PCP. His team has also been exceptional to my health needs.
Danvers Family Doctors, Danvers – 140 Commonwealth Avenue
Dr. Subroto Bhattacharya Excellent overall as always. Dr. B is a brilliant doctor and special person!
Lahey Primary Care, Danvers – 480 Maple Street
Dr. Kristina Jackson She's a very good doctor. Very thorough and caring. Listens well to the problem and explains her treatment in a way that I can understand. Also allows for questions and she's very caring as well.
Lahey Primary Care, Beverly – 900 Cummings Center
Dr. Andrew Lenhardt is very easy to talk to I feel he is truly engaged in the conversation. He always is very helpful.
Dr. Daniel McCullough is always very caring & concerned about my health.
Lahey Primary Care, Beverly – 30 Tozer Road
Always have great visits with Dr. Spencer Amesbury. I feel very comfortable that he will give me the best care possible
Dr. Tina Waugh Very caring and helpful with my concerns. Great staff!
Lahey Primary Care, Beverly – 100 Cummings Center
Dr. Pierre Ezzi has always been concerned about my health and continues to provide good advice .
Dr. Khalil Shahin Everyone in this practice are extremely nice and I've never had such a great doctor that understands me and the same goes for all the nurses too!
Lahey Primary Care, Danvers – 5 Federal Street
Dr. Mauri Cohen is a fabulous doctor and I like him very much as well as his staff. They are always kind, courteous and always helpful.
Dr. Brent Fryling is an excellent doctor! He listens and explains everything. I would highly recommend him
Dr. Margaret Legner is a great listener, asks relevant questions, is friendly and caring, also very thorough
Lahey Health Primary Care, Gloucester – 298 Washington Street 4th Floor
I have found Dr. Victor Carabba to be extremely knowledgeable relative to all my health related questions/issues. I would highly recommend him to anyone!
Dr. Karen Damico is compassionate and thorough. She takes time to talk and listen and explain medical condition.
Lahey Primary Care, Hamilton – 15 Railroad Avenue
Dr. Laurence Gordon is an exceptional doctor. He listens carefully, asks pertinent questions and explains medical issues clearly and precisely. I have every confidence in him as my doctor and his ability as a medical provider. Thank you, Doctor Gordon.
Dr. William Medwid is the best! Glad he's my doctor. He has helped me for years and has been a great doctor.
Lahey Primary Care, Manchester – 192 School Street
Dr. Jana Oettinger is awesome! Every time I see her, she makes me feel very comfortable and at ease. I always know I am in great hands with regards to my medical needs.
I feel very good about my care in this practice. I feel Dr. Matthew Plosker is excellent!
Brian Orr Pediatrics, Gloucester – 1 Blackburn Drive
I have the Highest respect and confidence in Dr. Brian Orr and his entire staff!
---
PRACTICE RECOGNITION



---
The Northeast PHO recognizes colleagues who provide a positive experience for our patients, help us keep care local and meet our quality targets.
This month's winner is:
Elizabeth Chiaradonna, Lahey Health Primary Care, Danvers, was recognized for her patient experience comment "The medical assistant, Elizabeth that roomed me was very friendly and made me feel very welcome to this new provider/practice as my previous provider had retired."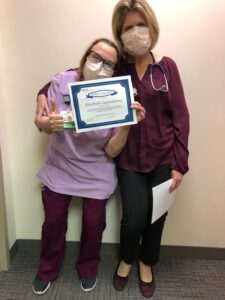 Elizabeth Chiaradonna and Dr. Margaret Legner
Please let us know if you would like to nominate a team member in your practice or another practice for the recognition program. We will deliver gift cards to the winners each month, and they will be announced here and in our website "Hot Topics" section.
Please be sure to look for the new winners in next month's issue!