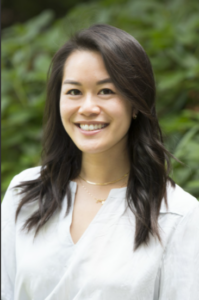 Melanie Choi, PA
My name is Melanie Choi, and I received my physician assistant training through Tufts University. My hobbies include painting, drawing, photography, and spending time outdoors (weather permitting). Currently, I work at Beverly Hospital in the Mohs and Dermatologic Surgery department with Gary Rogers, MD.
We specialize in identification, treatment and management of patients who have skin cancers. My role as the PA is to assist Dr. Rogers in the Mohs procedures and to perform other dermatologic procedures including biopsies, excisions and local destruction of suspicious or confirmed malignant lesions. I have a background in Plastic Surgery and use this experience to provide my patients with the best cosmetic result.
I would be more than happy to see patients that may have suspicious lesions that may need to be managed surgically. If you are interested in speaking to me about a patient you think may benefit from my services, the best time to reach me is Monday, Wednesday, Thursday or Friday, any time between 7:30 – 3:30. I am available by phone (ext: 2948) or you can send me their chart via Epic to my In Basket. I am looking forward to hearing from you!