Zeyar Yeh, MD
Beth Israel Lahey Health Primary Care and Specialty Care Beverly Medical Associates
30 Tozer Road Suite 102 Beverly, MA 01915
Phone: 978-712-1100
Fax: 978-712-1120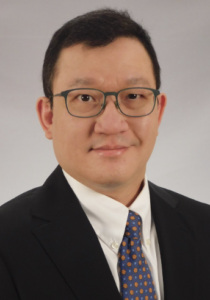 Education: Institute of Medicine 1 Yangon, 2002
Internship: Wyckoff Heights Medical Center-Weill Cornell University
Residency: Wyckoff Heights Medical Center-Weill Cornell University
Fellowship: Rhode Island Hospital-Brown University
Board Certifications: Internal Medicine, Nephrology
About me
I am pleased to offer my home page as a means to introduce myself and to provide you with useful and reliable health information. I choose to work for Beth Israel Lahey Health because I know that they recruited only the best physicians and they have always been known to provide excellent and affordable quality medical care. At all times, I know that I can practice medicine as I want to, without compromising my high standards and without being distracted by numerous administrative issues.  I am very proud to be part of team that is so integrated and delivers such excellent care.
I obtained my medical degree from Institute of Medicine 1 , Yangon. I completed residency and fellowship at Wyckoff Heights Medical Center in Brooklyn, New York and Rhode island Hospital in Providence. I am board-certified by the American Board of Internal Medicine in the specialties of Nephrology and Internal medicine. While I treat all aspects of Nephrology, I have special interest in hemodialysis, peritoneal dialysis and kidney transplant, as well as the treatment of diseases of the kidney, swelling of extremities (fluid retention) and high blood pressure (hypertension). I try to keep up to date by attending various continuing medical education sessions, and by subscribing to websites. It's very important to me that my patients understand all their options and choices, providing them the most current information helps them to make truly informed decisions.
In my practice, I highly encourage and recommend that my patients play a very active role in managing their health. Understanding disease is the first step in managing it; therefore, we strongly emphasize patient education in our division. I truly believe that our Nephrology "team" (comprised of the patient, the doctor, case managers, nurses, medical assistants) approach to health is making a big difference in providing comprehensive medical care.
Life teaches us something new everyday and I try to be a good listener. My patients are a constant source of encouragement to me; I admire each and every one of them for their courage and strength, and indeed feel blessed to be given the chance to help and participate in their care. It's a privilege that I don't take lightly.
My Colleagues
I work with two other excellent and reliable Nephrologists.  We cover for each other in order to provide care 24 hours per day, seven days a week.  We also rely on and work closely with our Nephrology nurses, case managements, dieticians and medical assistants.  If I am unavailable, your needs will always be taken care of.
Hobbies and interests
I try to live a balanced life, spending time with family and friends, and taking the time to be great for every day. When I am not working,  I read, sing, exercise, hike, listen to music, and avidly following sports – Red Sox.