---
NEW PROVIDERS
---
Patrick Burke, MD
Beverly Radiological Associates
85 Herrick Street
Beverly, MA 01915
Phone: 978-922-3000
Fax: 978-927-3534
Lauren Cataldo, MD
Northeast Emergency Associates
85 Herrick Street
Beverly, MA 01915
Phone: 978-922-3000
Fax: 978-921-7011
NEWS FROM NEPHO

OCTOBER 2021 EDITION
IN THIS ISSUE:



---
---
PRACTICE CHANGES / UPDATES
---
David Kahan, MD of Lahey Cardiology, Danvers has resigned effective 1/15/2022
REMINDER: Effective 12/1/2021, the practice of North Shore Physicians Group, Urology has resigned. The following providers will no longer be considered in network:
Noel DeFilipo, MD
Anthony Filoso, MD
Thomas Kingston, MD

Mark Laspina, DO

Sheaumei Tsai, MD
---
AFTER THE HOSPITAL: A GUIDE TO POST-ACUTE CARE
---
MHA's Continuum of Care Council has created After the Hospital: A Guide to Post-Acute Care to inform patients and their caregivers of their options for care after a major change in a patient's health.
The 64-page After the Hospital: A Guide to Post-Acute Care fulfills a long-standing need to educate the public and members of the healthcare community about the care options available to patients following a medical event or hospitalization.
Post-acute care – provided outside of the traditional hospital setting – may include rehabilitation; physical, speech or occupational therapy; comfort care that focuses on providing relief from pain and other symptoms of a serious illness; home care; or end-of-life care. Puzzling through the various options and choosing the right one has presented difficulties to patients – and often clinicians as well.
The guide cuts through the confusion to provide patients, their families, or the person entrusted with their care a roadmap that will assist them in:
understanding their care needs,
learning about services that meet their needs,
talking to their health insurance company,
finding out more about their providers, and
making the choice that is right for them.
For providers, After the Hospital: A Guide to Post-Acute Care lays out the elements of a successful post-acute process, the range of available post-acute care services, provider checklists to support care transitions, and a list of key terms and concepts.
The guide is available for download through PatientCareLink, as are accompanying 1-pagers, posters, and postcards.
You can download each section here:
---
ANTICOAGULATION MANAGEMENT SERVICES
---
Anticoagulation Management Services at Lahey Outpatient Center in Danvers and Addison Gilbert Hospital are working collaboratively with inpatient services to create a transition of care program between the inpatient and outpatient setting for patients who are discharged taking anticoagulants. In an effort to decrease hospital readmissions from adverse events from anticoagulants, the anticoagulation clinic would like to aid in DOAC and warfarin monitoring for both new and established patients. This can range from a one-time patient education appointment to continuous DOAC and laboratory monitoring. Warfarin referrals can be entered using REF111 and DOAC referrals can be placed using REF1333. Please contact Anticoagulation Management Services at Lahey Outpatient Center @ Danvers with any questions. Telephone number 978-304-8458.
---
PAYOR UPDATES
---
Commonwealth Care Alliance (CCA)
Effective January 2022, CCA will expand to the Medicare PPO market. The new plans are called CCA Medicare Value and CCA Medicare Preferred. These new Medicare Advantage PPO plans are designed for individuals who are eligible for Medicare but who narrowly miss Medicaid income or asset thresholds. This new plan is included in the Northeast PHO CCA contract. Please click here for more details.
CMS – Medicaid
MassHealth has released this All Provider Bulletin 327 (Corrected), announcing its updated telehealth coverage and reimbursement policy.
CMS – Medicare
Non-Physician Outpatient Services Provided Before or During Inpatient Stays: Bill Correctly
An Office of Inspector General report found that Medicare improperly paid for non-physician outpatient services provided shortly before or during inpatient stays. Review the FAQs on the 3-Day Payment Window for Services Provided to Outpatients Who Later Are Admitted as Inpatients (PDF) MLN Matters Article to help providers bill correctly for these services. For additional information, click here.
Tufts Health Plans
Tufts Medicare Preferred HMO Product Update (Tufts Medicare Preferred HMO)
Effective January 1, 2022, Harvard Pilgrim will no longer be offering Stride (HMO) Medicare Advantage plans in Massachusetts and Maine. Harvard Pilgrim will continue to offer Commercial and Medicare Supplement plans in Maine and Massachusetts. In addition, the Stride (HMO) Medicare Advantage plans will continue be sold to New Hampshire members. For additional information and to view the entire notification, click here.
Assisting members with this change
We're committed to supporting members in making this transition as smooth as possible. We will be notifying members of the StrideSM (HMO) Medicare Advantage plans of this change by letter beginning on Oct. 2. In Massachusetts, our member notification will include enrollment information for the Tufts Medicare Preferred HMO, and we will also conduct telephone outreach to these StrideSM members to assist them in enrolling and answering their questions.
We also have a dedicated phone line to assist Massachusetts StrideSM members with re-enrollment: 877-442-3145; please feel free to direct these members to this information line for assistance.
As the Tufts Medicare Preferred HMO is not available in Maine, our notification to Stride members will include information on plan options available to them during this year's Medicare Advantage Annual Enrollment Period.
StrideSM (HMO) plans continuing in NH
The StrideSM (HMO) Medicare Advantage will continue be sold to our New Hampshire members. Please be aware, as well, that members of StrideSM plans in New Hampshire will continue to be able to receive care from providers in other states, such as Maine or Massachusetts, who have been contracted as part of the StrideSM network.
For more information, please refer to this external FAQ.
Tufts Medicare Preferred
Medicare's Annual Election Period (AEP) is right around the corner. This provides your Medicare patients an "open enrollment" period to assess their needs and choose the medical and prescription plan that's best for them. Eligible patients can enroll between October 15 and December 7, 2021 for a plan start date of January 1, 2022.
As a result of the 5-Star rating* given to the Tufts Medicare Preferred HMO plans by Medicare, your eligible patients can enroll in these plans all year long. Tufts Health Plan achieved a 5-Star CMS Quality rating for 2021 — now for six years in a row! Tufts Health Plan is one of only two plans in the country to achieve 5 Stars for six consecutive years. What does this mean for your patients and our members? 
Our 5-Star rating gives patients the freedom of a special election period where they can enroll into one of our plans outside of Medicare's Annual Election Period. Tufts Medicare Preferred HMO and Senior Care Options plans received 5 stars in several measures including screenings, tests and vaccines, member experience with health plan, and customer service
What this means for members is they are not obligated to remain in whatever plan chosen. If life changes and a member needs new/different coverage, our 5-star rating gives the freedom to use one additional opportunity (outside of the annual enrollment period) to move to one of our other plans.
We have the largest Medicare Advantage membership in Massachusetts, with 97% of our members staying with us year after year. In these uncertain times, Tufts Health Plan Medicare Preferred HMO is a 5-Star rated plan you can trust.
A few more updates and reminders:
AEP virtual meeting registration information can be found via the attached flyer and here www.thpmp.org/meetings. CMS permits you to distribute this information to patients via email and in office material.
We also offer Tufts Medicare Preferred Supplement plans and, for participating providers, Tufts Health Plan Senior Care Options (SCO). Tufts Health Plan SCO (which also has a 5-Star rating) may be a great option for patients who are 65+ and on MassHealth Standard and continues to offer monthly enrollment. With SCO, members get more benefits than MassHealth and Original Medicare, plus free extras, all at no cost. If you have questions or need digital or physical marketing materials for your practices, please contact Marcel Philippe, Manager of Business Development at Marcel_Philippe@tufts-health.com or 617-417-2587.
Harvard Pilgrim Health Care
COVID-19 Testing, Treatment& Vaccine Coding (COVID-19)
Harvard Pilgrim Health Care has updated the COVID-19 Testing, Treatment& Vaccine Coding guide. For additional information and to view the notification, click here.
New Medical Policy: COVID-19 Antibody (Serological) Testing
Harvard Pilgrim Health Care has posted a new policy for COVID-19 Antibody (Serological) Testing. Harvard Pilgrim Health Care (HPHC) considers COVID-19 Antibody Testing as medically necessary when documentation confirms ALL of the following: 1) Test is being ordered by the member's treating physician or appropriately licensed care professional; 2) COVID-19 antibody test is necessary to make decisions required to treat a member's immediate medical condition (e.g. pediatric/adult multisystem inflammatory syndrome [MIS-C, MIS-A]); 3) Test is being conducted by a Clinical Laboratory Improvement Amendments (CLIA) certified laboratory; 4) Requested COVID antibody serology test has received Food and Drug Administration (FDA) approval and/or FDA emergency use authorization (EUA). For additional information and to view the notification, click here.
Point32Health Selects OptumRx as Pharmacy Benefit Manager (PBM)
Point32Health, the parent company of Harvard Pilgrim Health Care and Tufts Health Plan, has selected OptumRx as the PBM for all products, effective January 1, 2023. The multi-year agreement will provide PBM solutions that will enhance services and deliver improved pricing for Harvard Pilgrim and Tufts Health Plan members. Effective January 1, 2023, OptumRx's integrated health and wellness service model will provide pharmacy benefit offerings for Point32Health. OptumRx will support convenient and affordable access to prescription medications to Harvard Pilgrim and Tufts Health Plan members through a comprehensive retail, specialty and mail-order pharmacy network. For additional information and to view the entire notification, click here.
Blue Cross Blue Shield of Massachusetts
Drug Coverage Determination Request Form
BCBSMA has posted the most current Drug Coverage Determination Request Form. To view the complete form, click here.
PT & OT Authorization Simplification
This article is for primary care providers, physical therapists, and occupational therapists caring for members. These changes do not apply to Medicare Advantage members. To view the complete notification, click here.
Updated Payment Policies Now Available
The following payment policies, updated in Q3 2021, are now available on Provider Central: COVID-19 Public Health Emergency; Non-Reimbursable Services; Vision Services. To view the complete notification, click here.
Boston Medical Center Health Net Plan
Policy and Prior Authorization Program Changes
Boston Medical Center has posted policy and prior authorization program changes with and effective date of d12/01/2021. To view the changes, click here.
Fallon Health
Revised Newborn Services Payment Policy
The Newborn Services Payment Policy has been revised. Added information about reimbursement for newborn hearing screening rendered in an inpatient setting. For more information and to view the entire policy, click here.
Revised Obstetrics and Gynecology Payment Policy
The Obstetrics and Gynecology Payment Policy has been revised. Updated to include reimbursement for insertion of long-acting reversible contraception (LARC); added J7296 to the Plan's Auxiliary Fee Schedule effective October 1, 2021. For additional detailed information and to view the entire policy, click here.
Revised Preventive Services Payment Policy
The Preventive Services Payment Policy has been revised. Updated to reflect that prior authorization is not required for LDCT for lung cancer screening (CPT 71271) for Medicare members. For additional information and to view the entire policy, click here.
Revised Sleep Management Services Payment Policy
The Sleep Management Services Payment Policy has been revised. Corrected hyperlinks to CareCentrix website, updated lists of included and excluded products. For more information and to view the entire policy, click here.
Revised Vaccine Payment Policy
The Vaccine Payment Policy has been revised. Updated language related to physician billing for Part D vaccines. For more information and to view the entire policy, click here.
---
PROVIDER RELATIONS
---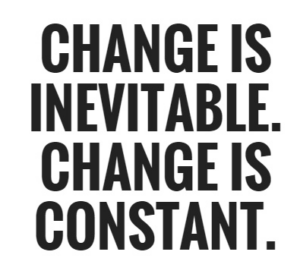 Things are constantly changing within NEPHO practices – it truly is inevitable. As a reminder, please reach out to the Provider Relations Department periodically to request updates or assistance in creating provider lists. Examples of frequent outreach we receive include and are not limited to:
Primary Care Providers with open panels for patients transitioning out of Pediatric care
Primary Care Providers with open panels for Special Needs patients transitioning out of Pediatric care
NEPHO PCP practice rosters used to update EMR mapping tied to billing/ referral network identification
Please do not hesitate to reach out to Alycia.Messelaar@lahey.org for such requests. We are here to help bring ease to both the practices and the patients you serve.
---

---

---
PROVIDER DIRECTORY
---
Click here for the PDF version of the updated PHO Directory as of October 2021. For your convenience click here for the separate Specialists Only PDF directory to refer to as needed.
Please share this directory with your office by printing or showing them how to visit us online for an easy to use directory search tool!

---
QUALITY
---
Beginning in November, we have 2 months to close quality care gaps for our patients. In order to avoid duplicating efforts at the practice level, we have listed strategies that the NEPHO Quality team is working on to support practices for the year-end push.
Outreaching patients with diabetes who have no A1cs (but have lab orders) to let them know they are due and providing information on lab locations.
Completing Pre-Visit Planning for Diabetes patients to alert your practices of out of range A1cs, cancer screening care gaps as well as out of range BPs, so that these can be addressed during the visit (EPIC practices)
Out of range BPs are being identified weekly for review, outreach and follow up by NEPHO Population Health, Pharmacy and Care Managers
We are scheduling mammograms and providing reminder calls to patients a day prior to their appointments
We are collaborating with BILH Performance Network and Radiology to outreach a larger number of patients through a second text campaign to encourage patients to schedule mammograms
In early November, we will outreach patients who have agreed to FIT testing but have not returned the test, to see if they would like another FIT test mailed to them
We will be reaching out to practices in early November to identify additional support that would be helpful to you
How you can help with year-end efforts:
If you see a PHO Alert that patients are due for screenings or labs, encourage patients during their visits to complete them as soon as possible
Utilize the PHO DM and HTN patient lists to book appointments for patients who have not had PE this year or who may be appropriate for a follow up visit due to out of range values (noted on the lists for your convenience)
If patients tell you that they would like help scheduling a mammogram or would like to get a FIT test, they can be referred to Laureen Viel, NEPHO Lead Pop Health Specialist by email or phone at  laureen.viel@lahey.org or 978-236-1746
Please encourage all providers and support staff to take a second BP after 5 minutes if the first BP is greater than 139/89
Ask hypertensive patients during Telehealth visits or telephone outreach if they have taken their blood pressures at home with a digital device. These blood pressures can be recorded in the chart as patient reported/taken with a digital device/day taken (day of or prior)/who obtained BP and how it was communicated to you. This attestation can be recorded by non-clinical staff. EPIC providers are encouraged to use the .BPREMOTEDOCU Smart Phrase to document BPs reported during a telehealth/telephone visit
---
CODING TIP OF THE MONTH
---
OPTUM Newsletter – October 2021 | Focus on Cancer
---
Overview of CPT Code Set in Preparation for 2022 Updates
 Highlights of the new 2022 CPT code set:
The American Medical Association (AMA) has made 405 editorial changes, including 249 new codes, 63 deletions and 93 revisions
Updates are effective on January 1, 2022
The CPT code set incorporates a series of 15 vaccine-specific codes to efficiently report and track immunizations and administrative services against COVID-19
Almost half of the editorial changes are tied to new technology services described in Category III CPT codes and the continued expansion of the Proprietary Laboratory Analyses (PLA) section of the CPT code set
In response to the fast pace of innovation in digital medicine services, the AMA created 5 new CPT codes (98975, 98976, 98977, 98980, 98981) to report therapeutic remote monitoring
The AMA also created new codes for principal care management (99424, 99425, 99426, 99427), which allow physicians and qualified health care professionals to report care management services for patients with one complex chronic condition
The 6 main sections of CPT Category I codes
Evaluation & Management Services: (99202 – 99499)
Anesthesia Services: (01000 – 01999)
Surgery: (10021 – 69990) This is separated by body system in the CPT code book
Radiology Services: (70010 – 79999)
Pathology and Laboratory Services: (80047 – 89398)
Medical Services and Procedures: (90281 – 99607)
Category II Codes
Category II codes consist of four numbers and the letter F. They are supplemental tracking and performance measurement codes, that providers can assign in addition to Category I codes. Category I codes are linked to reimbursement and Category II codes are linked to performance measurement.
Providers use Category II codes which track specific information about their patients, such as whether they use tobacco, to help them deliver better healthcare and achieve better outcomes for their patients.
Category II codes are found directly after the Category I codes in the CPT code book. The arrangement are as follows:
Composite Measures: (0001F – 0015F)
Patient Management: (0500F – 0584F)
Patient History: (1000F – 1505F)
Physical Examination: (2000F – 2060F)
Diagnostic/Screening Processes or Results: (3006F – 3776F)
Therapeutic, Preventive, or Other Interventions: (4000F – 4563F)

Follow-up or Other Outcomes: (5005F – 5250F)
Patient Safety: (6005F – 6150F)
Structural Measures: (7010F – 7025F)
Non-measure Code Listing: (9001F – 9007F)
Category III Codes
Category III codes, arranged with four numbers and the letter T, follow Category II codes in the coding manual. These are temporary codes that represent new technologies, services and procedures.
Temporary codes describing new services and procedures can remain in Category III for up to five years. If the services and procedures they represent meet Category I criteria, which includes FDA approval, evidence that many providers perform the procedures, and evidence that the procedures have proven effective, they will be reassigned as Category I codes. Category III codes can be eliminated if providers do not use them or the procedures are found to be non-effective.
Category III codes are released semi-annually via the AMA website. The AMA publishes the Category III annually, with the full set of temporary codes and deletions.
COVID-19 Codes
The AMA provides guidance to help identify the appropriate CPT code combination for the type and dose of COVID-19 vaccine provided to patients. The 2022 CPT code set will include an appendix for one-stop access to all the codes for COVID-19 vaccine reporting.
AMA Link: Vaccine code finder resource
NEPHO will be offering webinars focused on the new 2022 CPT updates beginning in November 2021. Please reach out to Shawn Bromley at 978-236-1704 or shawn.m.bromley@lahey.org if you would like to learn more about CPT and/or CPT 2022 updates.
---
PATIENT EXPERIENCE COMMENTS



---
Blackburn Primary Care, Gloucester – 1 Blackburn Drive
Dr. Jay Isaac 

is a great doctor and I feel he truly cares about his patients and will recommend him

 
 Cape Ann Medical Center, Gloucester – 1 Blackburn Drive
Dr. Janet Doran 

is a wonderful doctor, extremely compassionate and understanding. She will send me to a specialist if needed, and follow-up with me with result

Dr. James Maguire

 Is a wonderful & respectful doctor. His staff is top notch and always helpful. Always a good experience visiting Cape Ann Medical!

 
Danvers Family Doctors – 140 Commonwealth Avenue 
Dr. Subroto Bhattacharya 

Outstanding quality of care, knowledge, and compassion

 
Garden City Pediatrics, Beverly – 83 Herrick Street 
We love Dr. John Dean and I recommend him often to friends with children. He always spends time listening and giving thoughtful feedback and suggestions for both of my children

 

Dr. Sheryl Silva

 is amazing-she is always so wonderful with my girls and so easy to talk to.

 
 Lahey Health Primary Care, Beverly – 900 Cummings Center 
Always a pleasure to visit Dr. Daniel McCullough and his staff!
Lahey Health Primary Care, Danvers – 480 Maple Street 
Dr. Manju Sheth 

is awesome!

 
Lahey Health Primary Care, Danvers – 5 Federal Street 
Dr. Mauri Cohen

 is an outstanding provider

 

I was very pleased with Dr. Brent Fryling. He is definitely a plus to your practice

 
 Lahey Health Primary Care, Gloucester – 298 Washington Street 4th Floor 
Always excellent care provided by Dr. Victor Carabba, his nurse practitioner Kim and the nurses and aids in the office

 
Lahey Health Primary Care, Gloucester – 298 Washington Street 1st Floor 
Dr. Karen Damico

 is the best PCP I've had. Wouldn't trade her for anything!

 

Thank you for all the excellent care!
Lahey Health Primary Care, Hamilton – 15 Railroad Avenue 
I think Dr. Hugh Taylor is wonderful. He is sensitive to my needs and always has excellent medical advice. He respects my personal health care decisions.

 
 Lahey Health Primary Care, Manchester – 192 School Street 
I have recommended Dr. Jana Oettinger to several of my friends! She is awesome!

 
 Leonard Horowitz, MD – 7 Federal Street 
Dr. Leonard Horowitz

 is one of the best doctors I have ever interacted with, and I would highly recommend him

 
 North Shore Pediatrics – 480 Maple Street, Danvers 
Excellent experience always. Dr. Maureen Mathews is the best! 
Dr. Lance Goodman

 and the staff always treat us with kindness and respect while answering all questions and concerns

 
 Brian Orr Pediatrics, Gloucester – 1 Blackburn Drive 
Dr. Brian Orr

 is a very great pediatrician. It is a pleasure to have him!
Thomas Pearce, MD, Gloucester – 279 E Main Street 
My visits with Dr. Thomas Pearce and his staff have all been very professional and caring. I recommend them highly!

---
PRACTICE RECOGNITION



---
The Northeast PHO recognizes colleagues who provide a positive experience for our patients, help us keep care local and meet our quality targets.
This month's winner is:
Kerry Sakelakos, Lahey Health Primary Care – Beverly, was recognized for partnering with NEPHO Quality team to improve quality measure performance.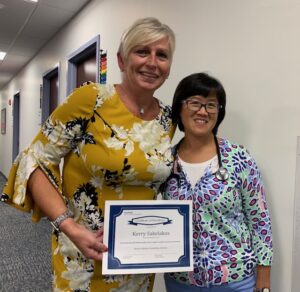 Kerry Sakelakos and Deborah Shih, MD
Please let us know if you would like to nominate a team member in your practice or another practice for the recognition program. We will deliver gift cards to the winners each month, and they will be announced here and in our website "Hot Topics" section.
Please be sure to look for the new winners in next month's issue!