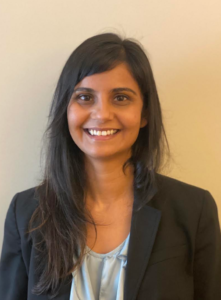 Sports Medicine North is pleased to welcome Kaya Shah, M.D. to the practice as of September 1, 2020.
About Dr. Shah
Board-certified and fellowship-trained in pain medicine, Dr. Kaya Shah offers interventional pain management care for chronic and acute bone, joint, muscle, and nerve pain. She specializes in the use of the latest interventional and nonsurgical treatments for orthopedic and neurological injuries and conditions.
Dr. Shah is a graduate of the Massachusetts Institute of Technology, where she received bachelor's degrees in both physics and planetary science. She went on to serve as a research assistant at Harvard T.H. Chan School of Public Health for two years before moving on to medical school. Dr. Shah earned her Doctor of Medicine degree at Loyola University Chicago Stritch School of Medicine in Maywood, Illinois, where she also completed an internship in surgery and a residency in anesthesiology at Loyola University Medical Center.