Perception = Reality
Our goal is for each patient and their caretakers to have an excellent healthcare experience. Many of our contracts with health plans require reporting of patient perception of care provided by NEPHO providers. We utilize patient experience surveys for reporting to health plans and to inform improvement strategies to continually better our performance.
Press Ganey – we contract with Press Ganey, a patient experience consulting company, to administer surveys during the year to patients who have been seen in NEPHO practices.

Click here to learn more about Press Ganey
Click here to view a copy of the Press Ganey Survey that is sent to our patients
Click here for the "telehealth survey sample" for patients who are treated remotely.
MHQP – we are required to utilize the Massachusetts Health Quality Partners (MHQP) patient experience survey to fulfill Massachusetts payer patient experience reporting requirements, as MHQP is the only independent organization in the state to publicly report information about patient experience.  MHQP administers the survey once yearly in the Spring related to office visits.  Results are published annually at healthcarecompassma.org.

Click here to learn more about MHQP
Click below to see a copy of the MHQP survey that is sent to our patients
Your opinion matters – please contact us with questions: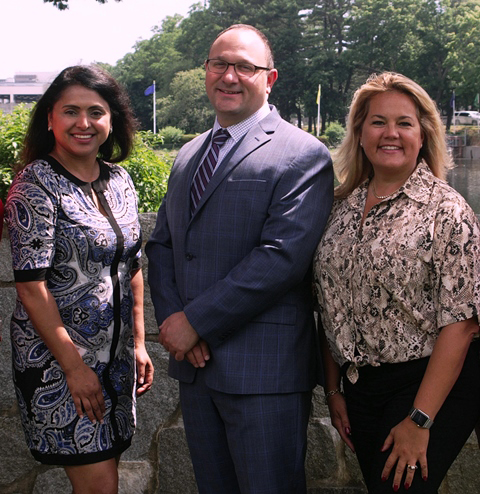 L-R: Elizabeth "Liz" Isaac, Dr. Joseph Peppe and Stephanie Cunningham