Allen Feng, M.D.
Danvers Office: 104 Endicott Street, #100, Danvers, MA 01923 – 978-745-6601
Beverly Office: 100 Cummings Center Suite 136G, Beverly, MA 01915 – 978-745-6601
https://www.nsenta.com/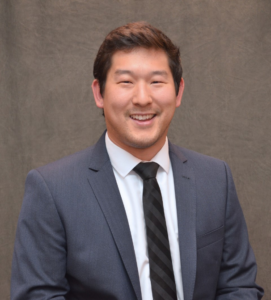 Dr. Allen L. Feng is a fellowship-trained head and neck surgeon who specializes in head and neck cancer and microvascular reconstruction. Upon graduating from the Johns Hopkins University School of Medicine, he completed residency training at the Harvard Combined Otolaryngology Residency Program and his head and neck oncology and microvascular reconstruction fellowship at the University of Michigan.
Dr. Feng has a passion for innovation in head and neck surgery and uses his background in mechanical and biomedical engineering to create solutions for both oncologic and reconstructive problems in otolaryngology. Dr. Feng's work has already led to over 40 peer-reviewed publications and several patent applications for his novel designs.
Dr. Feng's clinical practice at North Shore ENT includes head and neck cancer, transoral robotic surgery, skull base surgery, microvascular reconstruction of the head and neck, skin cancers, salivary gland tumors, thyroid tumors, and parathyroid tumors. He devotes a significant portion of his time to creating and refining novel surgical techniques for complex reconstructions. He is currently seeing patients at both Danvers and Beverly locations and also offers telehealth visits.