---
NEW PROVIDERS
---
Timothy Loughran, MD of Beth Israel Lahey Health Primary Care Danvers, 480 Maple Street Suite 204 Danvers, MA 01923 Phone: 978-774-0989 Fax: 978-774-1062. Anticipated start date: 10/30/2022
Kenneth Shieh, MD of North Shore G.I., 100 Cummings Center Suite 107 C Beverly, MA 01915 Phone: 978-232-1120 Fax: 978-232-0110. Anticipated start date: 1/1/2023
Michael Waisberg, MD of Beverly Pathology, 85 Herrick Street Beverly, MA 01915 Phone: 978-922-3000 Fax: 978-921-7024. Start date: 8/1/2022
NEWS FROM NEPHO
AUGUST 2022 EDITION
IN THIS ISSUE:
---
---
PRACTICE CHANGES/UPDATES
---
Susan Pursell, MD of Gaia Urology, 480 Maple Street Danvers, MA 01923 has termed effective 8/5/2022
---
UNIVERSITY SKIN ONCOLOGISTS EXPANDED SERVICES
---
University Skin Oncologists and Northeast Medical Practice are pleased to announce expanded dermatology services for our community. The goal is to find and treat skin cancers at the earliest possible stage.
Melanie Choi, PA-C is now offering e-visits and expedited office visits for patients of NEPHO primary care providers with skin lesions suspicious for cancer. In addition to Beverly Hospital, our Dermatologic Surgery PA has begun to provide care at Addison Gilbert Hospital and Lahey Outpatient Center in Danvers.
Please enter a referral and our staff will call the patient to set up an appointment. If possible, please upload a picture of the suspicious area to Epic using either the Haiku or Canto applications or the patient may upload a photo to their My Lahey Chart.
For an e-visit please follow the same process but include a telephone encounter routed to Melanie Choi, PA-C. Melanie will communicate back to you via a telephone encounter informing you either, 1) her office will call to schedule an expedited appointment for biopsy or, 2) the patient doesn't need an expedited visit.
We are hopeful this expanded service will decrease patient wait times and improve both Primary Care Provider and patient satisfaction.
If you are interested in speaking to Melanie about a patient you think may benefit from her services, the best time to reach her is Monday, Wednesday, Thursday or Friday, any time between 7:30 – 3:30. She is available by phone (ext: 2948) or you can send her their chart via Epic to her In Basket. 
---
SAVE THE DATE
---
Please check the meeting calendar on our website to get the latest meeting status, notification of the Coding and Billing webinars, Specialty Specific meetings and POD/IPA meetings.
Coding and Billing Webinar
What's New In 2023
Date: Wednesday, September 28th, Noon
Location: Teams Meeting
RSVP: Margaret.M.Doyon@Lahey.org
The Office Manager Meeting scheduled for
September 14, 2022 has been canceled due to
a BILH meeting conflict. 
NP/PA Meeting
Date: Wednesday, September 21st, Noon
Speaker: Eileen Duffey-Lind, MSN, CPNP
Topic: HPV and the Cancer Connection
Location: Teams Meeting
RSVP: Alison.Wiklund@lahey.org
---
OPEN MEETING II
---
The 2022 Attendance Policy was changed from previous years.
PCPs
The October POD meetings were canceled to provide an opportunity for you to attend one of the three Open Meeting II Meetings. If you attend one, you will receive a meeting credit.
Specialists
Open Meeting II is a requirement to meet your attendance goal. If you already attended 1 or 2 meetings (Open Meeting I, Annual Meeting or Specialty Specific Meeting), attendance at an Open Meeting II session is still required.
OPEN MEETING II – SCHEDULE BELOW – We are offering 3 meeting dates/times for your convenience. The same presentation will be conducted at all sessions. Please note: attending more than one session will not earn additional meeting credit.
OPEN MEETING II
Date: Thursday, September 29, 2022, 7:00 am
Location: Teams
RSVP: lisa.m.driscoll@lahey.org
Date: Wednesday, October 12, 2022, 5:30 pm
Location: Teams
RSVP: lisa.m.driscoll@lahey.org
Date: Tuesday, October 18, 2022, 12:30 pm
Location: Teams
RSVP: lisa.m.driscoll@lahey.org
You may check your attendance on the NEPHO website here. 
If you have forgotten your password, please contact Nick Catino (Nicholas.Catino@Lahey.org). If you need initial access, please click here to complete a confidentiality agreement and send to Alycia Messelaar (Alycia.Messelaar@Lahey.org). Lisa Driscoll (Lisa.M.Driscoll@Lahey.org) may also be able to check your attendance status.
---
BILHPN ACUITY TRAINING WITH CME CREDIT
---
In an effort to support accurate condition capture for patients, we are offering a BILHPN Acuity Training Series with CME credit. The training will provide an overview of acuity as well as condition-specific documentation needs. Our first trainings of the series will be offered in August and September with a bi-monthly cadence starting in November. This series will run through August 2023 with anticipation to continue dependent upon engagement.
To register for the session, click on the corresponding date below and it will bring you to a link to register.
All sessions will have the same content and the agenda can be downloaded here.
CME information for each session can be downloaded here for September 7th, and here for September 13th. The activity codes will be shared at the start of the session and will remain active for 48 hours.
Please share with your respective provider groups. We look forward to this series and seeing you all virtually.
---
PAYOR UPDATES
---
Payor
Medical Policy Update
Blue Cross Blue Shield of Massachusetts
ConnectCenter Tips: Entering Referrals and Prior Authorization Requests
Are providers confused about which of the provider technologies to use for referrals and authorizations? To help providers, BCBSMA has created this handy reference table. To view the complete notification, click here.
Blue Cross Blue Shield of Massachusetts
Online Services Claims and Timely Filing Reports in ConnectCenter
Online Services claims data and reports will continue to be available in the Customer Portal area of ConnectCenter for 15 months after claim submission. To view the complete notification, click here.
Blue Cross Blue Shield of Massachusetts
BCBS to send wellness reminders to members in August. To view the complete notification, click here.
Medicare
Monkeypox & Smallpox Vaccines: New Product Codes
On July 23, the World Health Organization declared monkeypox a public health emergency, and HHS issued a statement regarding the Biden-Harris Administration's actions to make vaccines, testing, and treatments available. CMS issued 2 new CPT codes effective July 26, 2022: 1) Code 90611 SMALLPOX&MONKEYPOX VAC 0.5ML. 2) Code 90622 VACCINIA VRS VAC 0.3 ML PERQ. When the government provides vaccines at no cost, only bill for the vaccine administration: Don't include the vaccine codes on the claim when the vaccines are free. Patient cost sharing applies. To view the notification, click here and locate the article by title.
Medicare
Telehealth Policy Changes After the COVID-19 Public Health Emergency
The current COVID-19 public health emergency declaration is effective through October 13, 2022. Once the end of the COVID-19 public health emergency occurs, the Consolidated Appropriations Act, 2022, has ensured a 151-day extension period before many of the policies outlined in the COVID-19 public health emergency are set to expire, to allow for a transition period. The Consolidated Appropriations Act included telehealth-related provisions to increase access to telehealth services. Permanent changes: 1) Medicare patients can now receive telehealth services, including audio-only services, for mental/behavioral health care exit disclaimer icon in their homes in any part of the country if certain conditions are met. 2) The CY 2022 Telehealth Update Medicare Physician Fee Schedule has already codified the continued coverage of video-based mental health visits for Federally Qualified Health Centers (FQHCs) and Rural Health Clinics (RHCs) on a permanent basis. For additional updates, click here.
Medicare
Seasonal Influenza Vaccines Pricing -2022-2023 Flu Season
Annual Influenza Vaccine season starts on August 1 and ends on July 31 of the following year. Payment allowances have been posted for the 2022-2023 flu season. To view the notification, click here.
Medicare
MLN Fact Sheet: Medicare Overpayments
An updated fact sheet has been posted to the website. To view the fact sheet, click here.
Medicare
COVID-19: Novavax Vaccine, Adjuvanted – New Codes
The FDA authorized emergency use of the Novavax COVID-19 vaccine, Adjuvanted for the prevention of COVID-19 disease in patients 18 years and older. CMS issued 3 new CPT codes effective July 13, 2022: 91304, 0041A, 0042A. For additional information, click here.
Medicare
2023 ICD-10-CM Effective 10/01/2022
The 2023 ICD-10-CM files listed contain information on the ICD-10-CM updates for FY 2023. These 2023 ICD-10-CM codes are to be used for discharges occurring from October 1, 2022 through September 30, 2023 and for patient encounters occurring from October 1, 2022 through September 30, 2023. To view the notification, click here. The files are located in the downloads section.
Harvard Pilgrim Health Care
New Telehealth Payment Policy to Replace Interim COVID-19 Policy
In the early days of the COVID-19 pandemic, Harvard Pilgrim instituted a temporary Commercial payment policy to address the unique needs of our providers and members during the unprecedented public health crisis. The Interim Telemedicine/Telehealth Payment Policy (COVID-19 Pandemic) was developed to temporarily replace the previously existing policy, expand the scope of coverage during the pandemic, and offer guidance on coverage and billing. For dates of service beginning Sept. 1, 2022, this interim policy will be retired, and Harvard Pilgrim's new Commercial Telehealth/Telemedicine Payment Policy will take effect. For additional information, click here.
Harvard Pilgrim Health Care
Pharmacy Prior Authorization Guideline: Insulin and Diabetes Supplies: Diabetic Test Strips, Freestyle Libre and Freestyle Libre 2 (Flash Glucose Sensors and Readers), Omnipod DASH Pods
Harvard Pilgrim Health Care has updated the guideline as follows: SP&T: Added Omnipod DASH Intro kit and Omnipod 5 Intro kit and Omnipod 5 Pods, removed requirement for recent diabetes and self-management program and updated approval duration from 12 months to indefinitely. For additional information and to view the notification, click here.
Harvard Pilgrim Health Care
Boston Children's Hospital Joins Focus – MA Network
Harvard Pilgrim is pleased to announce that Boston Children's Hospital now participates in Harvard Pilgrim's Focus Network – MA. Harvard Pilgrim is confident that this addition to the network will provide greater access to care for pediatric members — which is particularly critical in light of the closure of Tufts Children's Hospital at Tufts Medical Center. To view the complete notification, click here.
Harvard Pilgrim Health Care

Emergency Care Payment Policy Updated
Harvard Pilgrim has updated the Commercial Emergency Care Payment Policy for informational purposes only, to offer guidance on coding for evaluation and management (E/M) codes. The policy now contains dedicated coding grids specific to professional and facility E/M services with examples of how to document the three key components that must be met and documented for the level of service rendered: history, exam, and medical decision-making. For additional information, click here.
Tufts Health Plan

Reminder: No Surprises Act Out-of-Network Provider Payment Disputes (Commercial Products, Tufts Health Direct)
The No Surprises Act provides federal protections for patients by prohibiting surprise billing and balance billing for certain services, particularly in instances when patients have little or no choice when it comes to who provides their care. Out-of-network providers are generally prohibited from balance billing Commercial and Tufts Health Direct members for the following services: Out-of-network emergency care; Certain non-emergent services by out-of-network providers during visits to in-network facilities; Out-of-network air ambulance services. For additional information and to view the entire notification, click here.
Tufts Health Plan

Payment Policy Update: Preventive Services
Tufts Health Plan has updated HIV PrEP section. To view the complete policy, click here.
Tufts Health Public Plans

60-Days Notifications: Change in Address for Public Plans Paper Claim Submissions (Tufts Health Public Plans Products)
Tufts Health Plan wants to make providers aware of a recent change in address for the submission of paper claim forms for Tufts Health Public Plans. For additional information and to view the entire notification, click here.
---
REFERRAL MANAGEMENT UPDATES
---
We have noticed an uptick in referrals in the past few months and want provide the guidelines to manage Out-of-Network referrals for BCBS, HPHC Tufts and Tufts Medicare Preferred within NEPHO.
 Non-Clinical: 
Request for same day or backdated referrals 

In general, these requests will not be approved, as patients need to request referrals from the PCP 5-7 days prior to their appointment. 

In some circumstances, a referral may be approved with education of the patient as to the correct process (Pay and Educate). These circumstances may occur where the patient was not aware of the referral requirements or where the Medical Director for Referral Management and the PCP agree it is appropriate.

Referral requested by an Out-of-Network facility or provider 

These will not be approved. Referrals are to be sought by the patient and authorized or not authorized by the PCP.

Out-of-Network Referral by an In-Network Specialist 

Referrals must be authorized by PCP or PCP Practice team (Central Referral Team is included in "PCP Practice Team" definition). 
Clinical: 
Services not available in the system

Referrals for services not available in the system should be approved. PCP should verify with Central Referral Team that services are not available at Lahey or Beth Israel prior to approval.

Pre-Existing Relationship with Out-of-Network Specialist 

The patient must have seen the OON Specialist within the prior 12 months for the same condition. 

PCP should make efforts to return care to an In-Network specialist where appropriate. 

Specific Diagnoses – Oncology or other High Risk Conditions 

Require an In-Network Referral. 

Appointment as soon as possible but goal is not later than 48 hours, or 2 business days, after the request. 

Further decisions on where ongoing care should be received will be at the discretion of the PCP. 

Specialist visit to an Out-of-Network Specialist made during an Out-of-Network ED visit 

One visit to an OON Specialist will be approved if the patient had a face to face visit with that specialist during the ED visit. 

No referral will be approved for an appointment made with an OON specialist if there was no direct face to face visit with the specialist (i.e., no established relationship). 
 Second Opinions: 
Second Opinions should be to an In-Network specialist.

A

fter an In-Network second opinion, an Out-of-Network second opinion will be approved if requested by a patient, with a required PCP follow up for discussion of best options for treatment after the Out-of-Network second opinion. 
Our goal is to retain care within the PHO referral circle through education and adherence to referral management protocols. Thank you for helping NEPHO keep care local and for promoting both provider and patient satisfaction. Please reach out to Ann Cabral at Ann.Cabral@Lahey.org with questions or concerns regarding the above guidance. 
---
PROVIDER RELATIONS
---

Please click here to take a moment to read the Provider Spotlights!
If you would like to be featured on the PHO website, please reach out to Alycia Messelaar at alycia.messlaar@lahey.org or 978-236-1784.
---

---

Click here for the PDF version of the updated PHO Directory as of August 2022. For your convenience click here for the separate Specialists Only PDF directory to refer to as needed.
Please share this directory with your office by printing or showing them how to visit us online for an easy to use directory search tool.
Note: Primary care providers (PCPs) in the BILH Performance Network no longer need to submit an administrative referral to refer Blue Cross Blue Shield of MA, Harvard Pilgrim Health Care, or Tufts Health Plan members to a specialist in the BILH Performance Network. Please reach out to Alycia Messelaar, Alycia.Messelaar@lahey.org, regarding questions pertaining to providers within the BILHPN Network. 
As a reminder, it is important to use the NEPHO Physician Directory when referring to a specialty physician. 
---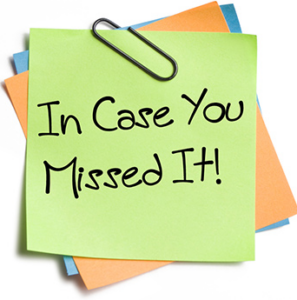 Here at the PHO, we completely understand how overwhelming it can be to stay on top of all the email communications that are being sent on a day-to-day basis. In an effort to keep you well informed, below you will find a highlight of key memos that have been sent out over the last month – Just in case you missed it!
Monthly BILH Pharmacy Newsletters

Monkeypox Virus DNA, Qualitative Real-Time PCR

BILH Clinical Update on Monkeypox: Diagnosis, Testing and Management

Important Message from Dr. Sharon Wright, Chief Infection Officer, BILH: Monkeypox

BILHPN Acuity Training with CME
Please reach out to Alycia.messelaar@lahey.org for a specific communication that you are unable to find.
---
CODING TIP OF THE MONTH
---
OPTUM NEWSLETTER – August- Focusing on Major Depressive Disorder
---
NEPHO 2022 Q2 Risk Adjustment Coding Audit Findings
The NEPHO Coding Team recently completed the Q2 Risk Adjustment Coding Capture Audit. The findings have helped to identify areas of coding opportunity to close coding gaps that support a patient's accurate health status.
The following areas of opportunity will help improve closing coding gaps for 2022 (these examples were taken from real provider visits during Quarter 2):
Obesity w/BMI. No E or Z code but BMI is >37 or more during Telehealth visits:

Example: Using a last documented BMI is allowed to capture obesity/BMI during a Telehealth visit. BMI over >35 will risk adjust and weight and BMI needs to be captured on an annual basis.

Depression & anxiety conditions are not being captured to the highest specificity and patients that are on medications for anxiety and depression are not being captured accurately:

Example 1: Patient is seen for follow-up regarding his recurrent seasonal depression (F33.8) and would like to start his Prozac again. Provider coded seasonal depression as unspecified depression (F32.9) this code does not risk adjust. The accurate code would be "recurrent seasonal depression" (F33.8) this code will risk adjust.
Example 2: Patient is being seen for anxiety medication management. Provider codes anxiety as (F41.9), this code will not risk adjust. Coding the following potential anxiety condition codes will risk adjust:

Generalized anxiety disorder: (F41.1) involves six months of persistent, excessive, and unrealistic worry.

Affective mood disorder: (F39) This code will risk adjust and supports anxiety condition caused by environment and outside elements.

Chronic conditions being monitored by a specialist are not being captured during an AWV visit:

Example 1: Ulcerative colitis (K50.90) is being managed by Gastroenterology and the provider documents the condition status but does not add the code to the claim. This condition should be coded, as the patient might not see the specialist as often as their Primary Care Physician. This code needs to be captured annually, as it is a chronic condition being managed annually.
Example 2: Patient has type II diabetes, morbid obesity, and hypertension. Diabetes is being managed by Endocrinology. Primary Care Physician would still capture all coding associated with diabetes. Diabetes type II w/complications: E11.69, morbid obesity E66.01, Z68.41, hypertension I10.

Diabetes type II should be coded as "uncontrolled" when A1c >7. When A1c >7 diabetes should be coded as E11.65 not E11.9. Coding diabetes to the highest specificity will allocate the accurate payer funds to manage "uncontrolled" diabetes.

Missing coding opportunity for diabetes w/complications (E11.69)

Example: Patient has hypertension (I10), obesity (E66.9), hyperlipidemia (E78.5), and type II diabetes. Coding should have diabetes w/complications first (E11.69) followed by the chronic conditions: I10, E78.5, E66.9.

Missing opportunity to capture Social Determinants of Health (SDOH) Z codes: The SDOH Z codes include social data for what goes on outside the provider's practice walls to inform payers and other organizations about their patient's well-being. 

Z59.0: Homelessness

Z60.2: Problems related to living alone

Z63.4: Disappearance and death of family member

Z65.8: Other specified problems related to psychosocial circumstances, and

Z63.0: Problems in relationship with spouse or partner
Please contact Jessica Bryan at Jessica.m.bryan@lahey.org if you would like to learn more about the NEPHO Quarter 2 coding audit results. Jessica is also available to review additional coding examples.
---
PATIENT EXPERIENCE COMMENTS
---
Beth Israel Lahey Health Primary and Specialty Care, Beverly – 30 Tozer Road Suite 203
I would never go anywhere else for medical problems. Dr. David Driscoll has been my family's Doctor for a long time!!! Very satisfied.

Dr. Deborah Shih is very thorough, informative and friendly. The staff at the office is always very friendly and helpful.
Beth Israel Lahey Health Primary Care, Beverly – 100 Cummings Center
Dr. Ezzi is excellent. He always addresses any of my concerns couldn't ask for a better doctor!
Beth Israel Lahey Health Primary Care, Beverly – 900 Cummings Center
Dr. Andrew Lenhardt and his staff have 14 years of my trust and care for my well-being. June is always so good to see with her smile and laughter just the best team! All staff are outstanding.

Dr. Daniel McCullough is always very caring & courteous.
Beth Israel Lahey Health Primary Care, Danvers – 480 Maple Street
Dr. Kristina Jackson is always very helpful and with important things, they work to get me in right away. Always kind and professional.
Beth Israel Lahey Health Primary Care, Danvers – 5 Federal Street
Brent Fryling – This office was extremely attentive to my issues and concerns. Office was amazing and I felt very cared for!
Beth Israel Lahey Health Primary Care, Gloucester – 298 Washington Street 1st Floor
I trust Dr. Amy Esdale and her staff with my health I know that I can and I do depend on them.
Beth Israel Lahey Health Primary Care, Gloucester – 298 Washington Street 4th Floor
I have always had very good care from Dr. Victor Carabba and his staff!!
Beth Israel Lahey Health Primary Care, Hamilton – 15 Railroad Avenue
Dr. Laurence Gordon is awesome!

Dr. William Medwid always makes me feel at ease. He listens, is compassionate to my situation personally as a patient & fair.
Beth Israel Lahey Health Primary Care, Manchester – 195 School Street
Dr. Jana Oettinger is a wonderful individual that has her patient's best interests in the forefront at all times. I have the highest respect for her as a person as well as a great medical professional.

Dr. Matthew Plosker listened well and was very caring. Offered options/solutions and made me feel like we will work on improving my health as a team. Have already recommended him to others.
Blackburn Primary Care, Gloucester – 1 Blackburn Drive
Dr. Jay Isaac is caring, attentive, respectful, and displays a genuine desire to provide for his patients to the best of his abilities. He is a wealth of knowledge and is always ready to answer any questions you may have, in a way that is easily understood.
Cape Ann Medical Center, Gloucester – 1 Blackburn Drive
I love Dr. James Maguire at Cape Ann Medical Center.

Dr. Yuliya Mandel is a doctor I followed from another practice. She is thorough, caring and has helped me with all concerns. I feel confident with Dr. Mandel and recommend her to everyone I know.

Dr. Shawn Pawson an outstanding physician. He is caring and ALWAYS listens and explains.
Cape Ann Pediatrics, Gloucester – 298 Washington Street
Dr. Jeffrey Stockman and the entire Cape Ann Pediatrics staff have always been thoroughly careful, attentive and helpful whenever I have needed help with children's health care. They are the absolute model of what a pediatrics office should aspire to. I have nothing but good things to say about Dr. Stockman and his support staff!
Danvers Family Doctors, Danvers – 140 Commonwealth Avenue
Dr. Subroto Bhattacharya is extremely kind and professional. I trust his judgement and he provides great care.
Essex County Primary Care, South Hamilton – 42 Asbury Street
100% great experience ALWAYS with Dr. Nicholas Avgerinos. I continue to recommend him to those for a PCP. Dr. Avgerinos takes the time to listen. You don't feel rushed. He shows empathy and compassion and is very professional. He is truly the BEST.
Garden City Pediatrics, Beverly – 83 Herrick Street
Very happy to have Dr. John Dean – caring and attentive!

We LOVE Garden City Pediatrics. Dr. Suzanne Graves, the nurses, the billing department, and the front desk staff are all outstanding.

Dr. Sheryl Silva & the entire staff are fantastic! They are responsive to questions, follow up in a timely manner, are knowledgeable and care about the health and well-being of my daughter & our entire family.
North Shore Pediatrics, Danvers – 480 Maple Street
Dr. David Danis – We have been in the practice for 23 years. Would highly recommend. Always have positive experience and leave feeling confident that my children's health is in good hands.

Dr. Lance Goodman – Excellent care!! Absolutely the best!!!

Dr. Maureen Mathews is an excellent and compassionate provider. We would recommend her to any parent. I have been extremely satisfied in the care she has provided our children.
Thomas Pearce, M.D., Gloucester – 279 East Main Street
Dr. Thomas Pearce is amazing. I always feel listened to and cared for when I interact with him and his team.
Thompson Medical Associates, Gloucester – 9 F Dr. Osman Babson Road
The Dr. Candace Thompson is excellent and Amy is excellent too! I love both of them. Actually I am blessed to have them.
---
PRACTICE RECOGNITION

---
The Northeast PHO recognizes colleagues who provide a positive experience for our patients, help us keep care local, meet our quality targets and support their colleagues.
This month's winners are: 
Jamie Panagopolos, Garden City Pediatric Associates, was recognized for collaborating with the NEPHO Quality team to improve care for patients. 
Jessica Larson and Brittany Quigley, Beth Israel Lahey Health Primary Care, Beverly, were recognized for outstanding support and collaboration with the NEPHO Quality Team during the Evening Retinal Scanner Clinic. 
The entire team at Beth Israel Lahey Health Primary Care, Beverly was recognized for their patient experience comment: "It is an amazing experience every time, both how you are treated and the medical knowledge and plan for you as a patient to reach the ultimate health possible, the plan is customized to you and created as a team between the doctor and patient, as well as continually reviewed and/or changed to ensure you're always receiving the best care. Dr. Lendhart and his whole medical office have been invaluable to me and my son (the better my health the better I can be as a mom, and they're always so good to him when he comes with me to my appointments). It sounds corny but they really make it feel like family or a small community environment where they only want the best for you :). Thanks :)"
The Beverly Medical Associates team was recognized by a thankful patient. The patient's thank you card said: "Dr. Shih and the entire staff, Thank you ALL for being so dedicated, compassionate, and caring. We reach out in our time of need and we are never turned away, but welcomed with great compassion. Your manner puts us at ease, we never feel alone, each one of you work tirelessly to get us to our heathiest outcome. Thank you for the excellent medical and physical care."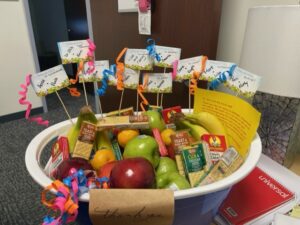 Goodie basket from a patient to Beth Israel Lahey Health Beverly, Beverly Medical Associates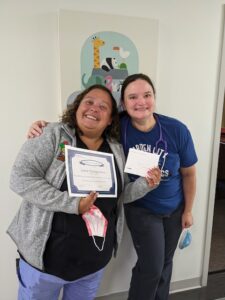 Jamie Panagopolos and Dr. Megan Weir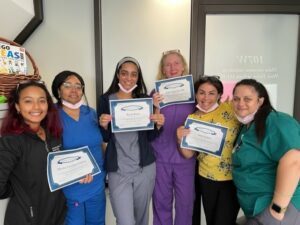 L to R: Albeliz Gomez, Eva Carabin, Rocia Rosa, June Figurido, RN, Ana Gomez and Lauren Pothier from Beth Israel Lahey Health Beverly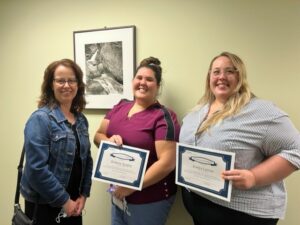 L to R: Laureen Veil, Lead Population Health Specialist, NEPHO with Jessica Larson and Brittany Quigley 
Please let us know if you would like to nominate a team member in your practice or another practice for the recognition program. 
We will deliver gift cards to the winners each month, and they will be announced here in the newsletter. Please be sure to look for the new winners in next month's issue!