---
PRACTICE RECOGNITION
---
The Northeast PHO recognizes colleagues who provide a positive experience for our patients, help us keep care local, meet our quality targets and support their colleagues.
This month's winners are: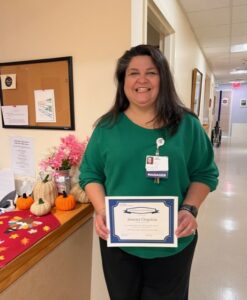 The Quality Incentive Award was awarded to Jimena Clogston, Office Manager at Beth Israel Lahey Health Primary Care, Gloucester. Jimena was very helpful working with Laureen on Quality measures. Her certificate read, "For collaborating with NEPHO Quality team to improve care for patients."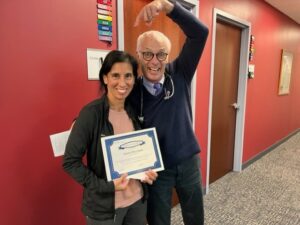 Karen Merchant, Medical Assistant, shown here with David Driscoll, MD at Beth Israel Lahey Health Primary Care and Specialty Care, Beverly Medical Associates. Her certificate read, "Karen, Dr. Driscoll's assistant, does a fabulous job – she is an asset to her profession and clients! She leaves no stone unturned."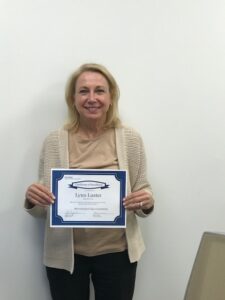 Lynne Luster of Microsurgical Eye Consultants is our Referral Department Incentive award winner for this month.
Lynne has been exceptional in collaborating with the Northeast PHO in helping keeping care within the PHO.