The Northeast PHO recognizes colleagues who provide a positive experience for our patients, help us keep care local, and meet our quality targets.
This month's winners are:
Kelly Stapleton, Garden City Pediatrics was recognized by a patients' comment which read:  We love Dr. Sklaver, Nurse Kelly and the whole GCPA office.
Amy Hutton, Cummings Center Medical Associates, BILH Primary Care, Beverly for being a strong team player who works with our staff to keep referrals within our NEPHO specialty network.
Susan Henry, North Shore GI, for collaborating with and supporting the Quality Team for BCBS AQC submission.  Sue insists on sharing this award with the staff as she states that everyone contributed to the work this year.  She wishes to share this award with: Caitlynne White, Lori Stephens, Sue Henry, Angie Calitri, Julie Garrisi, Harley Cornell,  Karen Kasper, Lynette Foss, Kim Benson, Margarita Manon, Moriah Pinto and Alexandria Rose.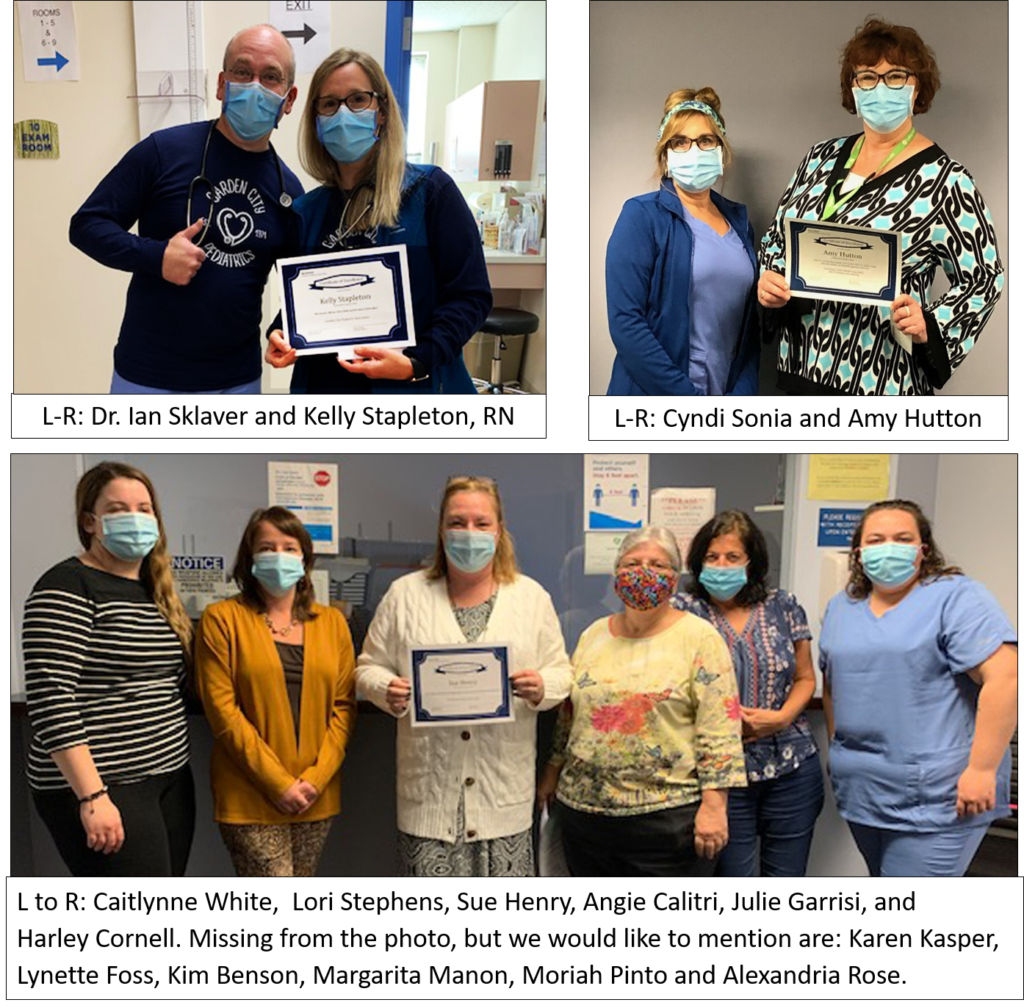 The team  will be putting together an article for Quality to share in this newsletter about this team approach so stay tuned for that! 
Please let us know if you would like to nominate a team member in your practice or another practice for the recognition program.
We will deliver gift cards to the winners each month, and they will be announced here and in our website "Hot Topics" section.
Please be sure to look for the new winners in next month's issue!