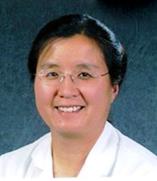 Topsfield resident Dr. Chieh-Min Fan is directing a new, comprehensive vein care program at Beverly Hospital that includes diagnosis, treatment and follow-up care.
The program will include vascular specialists and nurse practitioners.
Fan, an interventional radiologist and vascular specialist, has served on the American Board of Venous and Lymphatic Medicine and is a core member of the Society of Interventional Radiology Venous Service Line. She was previously the associate director of Interventional Radiology at Brigham & Women's Hospital.
"I'm thrilled to be bringing the newest treatments in vein care to the North Shore so that we may meet the needs of the community," Fan said. "Modern vein treatments are minimally invasive, last no more than two hours, are virtually pain-free, and patients are able to return to work the next day. We will be able to treat the wide array of venous conditions patients may have, including varicose and spider veins."
Venous disease is a disorder of the blood vessels in the legs. If these vessels are damaged, backwards flow can develop causing blood to pool in the legs and pressure to increase in the veins producing bulging, uncomfortable varicose veins.
Symptoms of venous disease include pain and discomfort, leg fatigue or heaviness, aching, throbbing, itching and nighttime calf cramps. Without treatment, venous disease can lead to more serious conditions such as edema (swelling), skin discoloration and inflammation, blood clots, bleeding and leg ulcers.
For information, visit BeverlyHospital.org/VeinProgram.