The Northeast PHO recognizes colleagues who provide a positive experience for our patients, help us keep care local, and meet our quality targets.
This month's winners are:
Kristina Delucia, Family Medicine Associates – Manchester, was recognized for going above and beyond to train her co-workers in EPIC referral order entry and collaborating with the PHO Referral team.
Deb Houde, Patton Park, was recognized for supporting quality improvement efforts.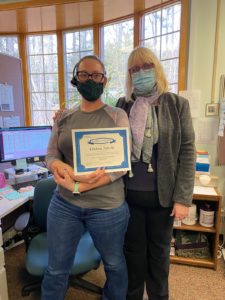 Kristina Delucia and Gail Hendrickson, Office Manager
Family Medicine Associates, Manchester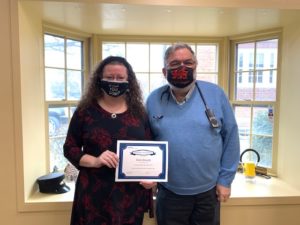 Deb Houde, Office Manager and Dr. Michael Edwards