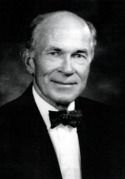 2021 Philip D. Herrick Award Recipients
The Northeast Hospital Corporation Board of Trustees and our medical staff recently honored Dr. Melissa Sherman and Dr. Steven Gillespie with the Philip D. Herrick Award. This award is given annually to accomplished physicians each year who exemplify qualities of excellent patient care, compassion, dedication, loyalty, and are an inspiration to the medical community.
Melissa Sherman, MD
Since joining our medical staff, Dr. Sherman has served as a mentor to women in healthcare and has been a relentless advocate and provider to pregnant and parenting women with substance use disorder. She has been deeply involved in the planning, implementation and sustainability of the Neonatal Abstinence Syndrome Initiative/Moms Do Care Program at Beverly and Addison Gilbert Hospitals. Dr. Sherman also serves as Medical Director of this impactful program, which has led to substantial change in the delivery of care and maternal and neonatal outcomes. The program has gained praise by the Massachusetts Health Policy Commission and is nationally recognized.
Steven Gillespie, MD
Dr. Gillespie is Chair of Psychiatry and Medical Director of our Senior Adult Unit, which provides state-of-the-art care to senior adults with underlying psychiatric illness and dementia. He has been a member of the medical staff for 29 years and a mentor and inspiration to many members of the medical staff and colleagues of the organization.
Please join us in congratulating Drs. Sherman and Gillespie. You are truly an inspiration to us all!