---
NEW PROVIDERS
---
David Napoli, MD
Beverly Anesthesia Associates
480 Maple Street Suite C233A
Danvers, MA 01923
Phone: 978-304-8690
Fax: 978-304-8697
Jeffrey Touma, DO
Coastal Orthopedic Associates
77 Herrick Street Suite 201
Beverly, MA 01915
Phone: 978-927-3040
Fax: 978-927-0443
NEWS FROM NEPHO

AUGUST 2021 EDITION
IN THIS ISSUE:



---
---
PRACTICE CHANGES / UPDATES
---
Nicholas Avgerinos, MD of Family Medicine Associates, 195 School Street Manchester, MA 01944 has resigned effective 8/15/2021. Dr. Avgerinos will be opening and transitioning patients to his private practice, Essex County Primary Care, 42 Asbury Street, South Hamilton, MA 01982 Phone: 978-233-8210 Fax: 978-233-8310
Galina Feldman, DO of Lahey Health Primary Care, Danvers has resigned effective 11/19/2021.
Spencer Amesbury, MD of Mindful Medicine will be closing his private practice effective 9/1/2021. Dr. Amesbury will be joining Lahey Health Primary Care Beverly, 30 Tozer Road Beverly, MA 01915 Phone: 978-927-7727 Fax: 978-927-4598
Yuliya Mandel, MD of Lahey Health Primary Care Gloucester, 298 Washington Street 4th Floor, Gloucester, MA 01930 has resigned effective 10/1/2021. As of 10/4/2021, Dr. Mandel will be joining Cape Ann Medical Center, 1 Blackburn Drive, Gloucester, MA 01930 Phone: 978-281-1500 Fax: 978-282-3699
Edward Martinez, MD of Lahey Institute of Urology, Beverly has resigned effective 9/15/2021
REMINDER: Kevin Ollington, MD of North Shore GI has resigned effective 9/25/2021
Sports Medicine North has transitioned their EHR from GE to Athena as of 11/2020
Coding and Billing Webinar
Date: Wednesday, September 22nd @11:00am
ICD-10 CM Updates
Location: GoogleMeet Conference Call
RSVP: Margaret.M.Doyon@Lahey.org
Coding and Billing Webinar
Date: Wednesday, October 6th @11:00am–12:00pm
Title: Telehealth Updates
Location: GoogleMeet Conference Call
RSVP: Margaret.M.Doyon@Lahey.org
---
OPEN MEETING II – SCHEDULE BELOW – We are offering 3 meeting dates/times for your convenience. The same presentation will be conducted at all sessions. Please note: attending more than one session will not earn additional meeting credit.
---
NEW ANTICOAGULATION NOTES AND LETTERS IN CHART REVIEW
---
Beginning in August, the anticoagulation clinics will begin using a new system, Dawn AC, to support the tracking and dosing of patients on anticoagulation therapies. Some information from Dawn will interface with Epic. Providers will see two new note types in Chart Review. The two new note types are DAWN AC Anticoag note Warfarin and DAWN AC note DOAC. As in the past, you will continue to find your patient's dosing schedule in the note tab under chart review. Additionally anticoag clinicians will use DAWN AC to generate letters to patients and providers. These letters will appear on the letters tab in chart review. 
---
REFERRAL MANAGEMENT
---
Surprise Billing Changes Effective January 1, 2022 – Massachusetts Commercial products, Tufts Health Direct
Effective January 1, 2022, and per the Consolidated Appropriations Act: No Surprises Act and Massachusetts Chapter 260 of the Acts of 2020, Tufts Health Plan will implement the following regulatory requirements:
Providers must disclose their participation in a member's health plan upon scheduling a service, as well as provide information about the member's anticipated costs, if requested.
If a member has a scheduled service with a provider that is out-of-network, the provider must notify the member in writing within two days or less before the service is provided. Note: Failure to provide proper notification restricts the provider from billing the member except for applicable copayments, coinsurance or deductibles.
Providers are prohibited from balance billing members for out-of-network emergency care or care with an in-network provider at an out-of-network facility without documented consent. Members can only be billed for the in-network cost share in this scenario.
Providers are required to verify their contact information every 90 days. Failure to update or attest to current information will result in the removal of a provider from the provider directory. For more information on the provider directory, refer to Reminder: Review and Update Tufts Health Plan Provider Directory Information.
Providers will be required to submit a notification to trigger an Advanced Explanation of Benefits (AEOB) for scheduled services.
Note: Providers are reminded to periodically refer back to the News section of the public Provider website to check for updates on these requirements.
For questions, call Commercial Provider Services at 888-884-2404 or Tufts Health Public Plans Provider Services at 888-257-1985.
---
Boston Children's Hospital Dermatology Program – Temporarily not Accepting New Patients
Boston Children's Hospital sent a memo to referring providers announcing that due to high demand and limited physician availability, the Boston Children's Dermatology Program is temporarily not accepting new patients unless the patient's condition is deemed to be medically urgent. This temporary interruption in new patient appointments will allow them to provide better service to their current patients and give time to hire more physicians.
The following are some examples of medically urgent conditions:
Changing mole/suspect melanoma
Epidermolysis bullosa or other blistering disease (EB)
Growing skin lump/suspect malignant tumor
Infected or severe atopic dermatitis/eczema
Ulcerating, large, or facial hemangioma
Unusual birthmark
Drug rash
This list highlights the most common medically urgent conditions referred to the Dermatology Program, but is not exhaustive.
If a patient/family calls the Department directly for a new patient appointment, they will direct them back to their Primary Care Physician for an initial evaluation.
As a reminder, the following Northeast PHO Pediatric Dermatologists have the specialized training and expertise to see your younger pediatric patients in a timely manner.
Robert Murgia, DO
Dermatology and Skin Health
31 Centennial Drive
Peabody, MA
978-525-0100
Katherine Masterpol, MD
DermPhysicians of New England
83 Herrick Street, Suite 3001
Beverly, MA
781-272-7022
Sabina Bis, MD
Romi Bloom, MD
Lilit Garibyan, MD
Catherine Higham, MD
Vladimir Ratushny, MD
Marguerite Sullivan, MD
Massachusetts Dermatology Associates
900 Cummings Center, Suite 311-T
Beverly, MA
978-225-3376
---
PAYOR UPDATES
---
Now open: Direct forgiveness portal for Paycheck Protection Program
The U.S. Small Business Administration (SBA) is launching a streamlined application portal to allow borrowers with Paycheck Protection Program loans of $150,000 or less through participating lenders to apply for forgiveness directly through the SBA.
The new forgiveness platform began accepting applications from borrowers on August 4, 2021. If you are a borrower who needs assistance or has questions, call (877) 552-2692, weekdays 8 AM–8 PM.
Blue Cross Blue Shield of Massachusetts
August 2021 Medical Policy Announcements
BCBSMA posted a list of policies which include the following: 1) New and revised policies; 2) Clarified policies; 3) Retired policies. A full draft version of each policy is available only by request, to ordering participating clinician providers, one month prior to the effective date of the policy. To request draft policies, contact Medical Policy Administration at ebr@bcbsma.com. To view the list, click here.
Medical Policy Update: Medicare Advantage Management (132)
Commercial MP 542 Ultrafiltration in Decompensated Heart Failure was retired. LCD: Platelet Rich Plasma (L38937) added under MP 737 Orthopedic Applications of Platelet-Rich Plasma. To view the complete policy, click here.
Electronic Claim Submission: Coordination of Benefits Reminders
To ensure that BCBS of Massachusetts will process provider electronic submissions correctly, please make sure that providers are using the most up-to-date version of practice management software. In addition, the Plan would like to remind about the coordination of benefit requirements for electronic claims submissions. Before submitting claims electronically providers must determine the primary payer and submit the claim to that payer first. When Blue Cross Blue Shield of Massachusetts is the secondary payer, providers must report: 1) the primary insurer's name and address; 2) the insured member's ID number for that insurer; 3) and if the claim was: paid by the other insurer, report the amount paid at the claim's line level. For additional information and to view the notification, click here.
Use Authorization Manager to Submit Medical Medication Requests
Currently it can take up to 25 minutes to request authorization by phone. Using Authorization Manager will save provider's time because there's no waiting on the phone, and it's available 24 hours a day, 7 days a week. "As both a provider in our network and a Blue Cross senior medical director, I'm excited about the roll out of a new digital tool for managing prior authorizations," said Greg Harris, MD, MPH. "As a provider, I can initiate requests, submit clinical information, and track decisions as they are made, including access to decision letters as soon as they are created. No phones, no faxes, no waiting for the mail." To view the complete notification, click here.
Harvard Pilgrim Health Care
COVID-19 Testing and Treatment Coding (COVID-19)
1) COVID-19 Testing and Related Services: Harvard Pilgrim is waiving member cost share (i.e., no copayments, deductibles or coinsurance) for viral and antibody testing until further notice for commercial and Medicare Advantage members in all states; 2) COVID-19 Treatment: Effective for dates of service on or after Aug. 7, 2021, Harvard Pilgrim will resume cost share for COVID-19 treatment for members of Medicare Advantage plans and for members of Maine, New Hampshire, and Connecticut commercial, Medicare Supplement, and Medicare Enhance plans products. For members of Massachusetts commercial plans, Harvard Pilgrim will continue to waive cost share for COVID-19 treatment until further notice. For additional information and to view the notification, click here.
Virtual Product
Beginning on September 1, 2021, Harvard Pilgrim will offer a uniquely convenient new product known as Virtual Choice HMO to employer groups in Maine, New Hampshire, and Connecticut. In addition, SimplyVirtual HMO — which was recently introduced for Maine and New Hampshire and features a virtual-first care model — will be offered in Massachusetts as of Jan. 1, 2022, pending regulatory approval. For additional information, click here. Posted to Harvard Pilgrim Newsletter, July 2021.
Provider Engagement Series: Provider Directory Accuracy Webinars
Join us for the next stop in our continuing network engagement series. At this network event, we'll discuss Provider Directory Accuracy, share best practices for maintaining your provider information, review important regulatory requirement and guideline updates, and answer questions. To register, click on the link below and select the date below that works best for you and submit the requested information on the event registration page:
Friday, September 17 9-10 a.m.
Tuesday, September 21 2-3 p.m.
Thursday, September 23 12-1 p.m.
https://www.harvardpilgrim.org/provider/resource-center/provider-trainings-and-events/
Tufts Health Plans
Temporary COVID-19 Telehealth Payment Policy Update
Added reference to telehealth responsibilities in the Commercial and Tufts Health Public Plans Provider Manuals; updated cost share information for Partners Health Care, effective for dates of service on or after August 1, 2021; formatting updates. To view the complete policy, click here.
Modifier Payment Policy Update (Applies To All Plans)
The policy has been updated to remove the note limiting billing with modifier 25 to certain codes. To view the policy, click here.
Coronavirus (COVID-19) Updates for Providers 
Last updated 7/30/2021: Reinstating member cost share for Massachusetts Commercial and Tufts Health Direct members when diagnosis code Z03.818 is billed, effective for dates of service on or after September 30, 2021; formatting updates. To view the complete notification, click here.
2021 Tufts Health Plan Senior Care Options (SNP) Prior Authorization Medical Necessity Guidelines
Tufts Health Plans has posted an updated 2021 Tufts Health Plan Senior Care Options (SNP) Prior Authorization Medical Necessity Guidelines. To view the complete formulary, click here.
MassHealth
Effective for dates of service on or after September 1, 2021, members under age 21 are eligible for preventive behavioral health services if they have a positive behavioral health screen (or, in the case of an infant, a positive post-partum depression screening), even if they do not meet criteria for behavioral health diagnosis and therefore do not meet medical necessity criteria for behavioral health treatment. For additional information and to view the notification, click here.
CMS – Medicare
Polysomnography Services: Bill Correctly
An Office of Inspector General (OIG) report found that Medicare improperly paid claims for polysomnography services that didn't meet requirements. Review the Provider Compliance Tips for Polysomnography (Sleep Studies) (PDF) fact sheet to help providers bill correctly. For additional information, click here.
List of Telehealth Services (Update)
List of services payable under the Medicare Physician Fee Schedule when furnished via telehealth has been updated. To view the updated list, click here.
---
PHARMACY
---
Please click here to read the BILHPN Pharmacy Newsletter.
Please see these resources provided by Allergy and Asthma Network.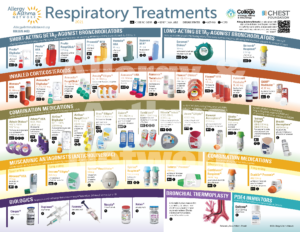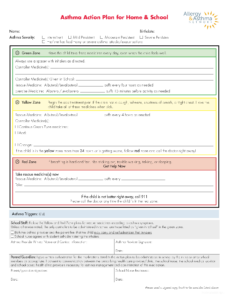 ---
PROVIDER RELATIONS
---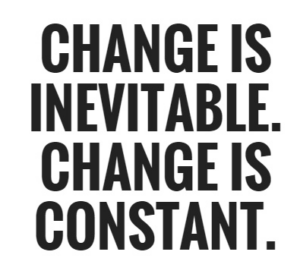 Things are constantly changing within NEPHO practices – it truly is inevitable. As a reminder, please reach out to the Provider Relations Department periodically to request updates or assistance in creating provider lists. Examples of frequent outreach we receive include and are not limited to:
Primary Care Providers with open panels for patients transitioning out of Pediatric care
Primary Care Providers with open panels for Special Needs patients transitioning out of Pediatric care
NEPHO PCP practice rosters used to update EMR mapping tied to billing/ referral network identification
Please do not hesitate to reach out to Alycia.Messelaar@lahey.org for such requests. We are here to help bring ease to both the practices and the patients you serve.
---

---

---
Message from North Shore G.I.
---
A Message from Susan Henry
Practice Administrator, North Shore G.I.
Dear colleagues,
As you know, North Shore GI – NMP has been working to reduce our screening colonoscopy backlog exacerbated by the COVID19 pandemic and the departure of several local Gastroenterologists over the past year or two. In collaboration with NEPHO, we are providing a monthly update via the PHO Newsletter to apprise our PCP colleagues and team members of our progress.
NSGI Practice Update:
Maria "Mary" Lonshteyn, MD – Northshore GI START DATE: 8/2/2021
Rosa Bui, MD – Northshore GI START DATE: 8/9/2021
Kevin Ollington, MD – Northshore GI TERM DATE: 9/25/2021
2 administrative colleagues have been hired to help facilitate referrals etc.; interviews for an MA and receptionist are in progress
Other Updates:
Diagnostic colonoscopy referrals are being reviewed and cases are opened within 24 – 48 hours (evidence of an open case will be noted in a progress note created by a NSGI colleague in Epic or a letter is FAXED to non-Epic providers)
Screening colonoscopy referrals are being reviewed and cases are opened within 2 weeks or less. Please let patients know the current reasonable expectation for contact from NSGI is now 2 weeks; down from 4 – 8 week
Colonoscopies are being booked into December of 2021 / January 2022
Essex Surgical has agreed to support NSGI in scheduling colonoscopies for NEW patients. NSGI is facilitating this process to minimize the backlog
NSGI will now update the Epic problem list when a "new diagnosis/problem" is identified from pathology results, at the same time results letters are generated.
Providers making referrals to NSGI are asked the following:
be sure to use the correct diagnosis when making the referral
please provide patients with "reasonable expectations" as to when they will be contacted by NSGI; now within 2 weeks
use REF25 when making a referral in Epic or FAX to 978-232-0110
Additionally, please know that diagnostic colonoscopies are being scheduled in a timely manner. Should there be any concerns about the timeliness of diagnostic colonoscopies, please reach out to me or one of our Gastroenterologists by email or EPIC messaging. I am happy to personally have that particular referral reviewed right away, to ease the mind of the patient and to lessen the number of calls being made to the PCP offices. If a patient calls the office directly, we send an internal message to the new screening reviewer, who reviews and takes action the same day.
Sincerely,
Susan B. Henry
Practice Administrator
North Shore GI – NMP
100 Cummings Center, Suite 107C
Beverly, MA 01915
E-mail: susan.henry@lahey.org
Phone: 978-712-4402 Fax: 978-232-0110
---
QUALITY
---
As we enter the fall season and the final months to encourage patients to get care that is due this year, here are a few quality and patient experience notes to maximize your efforts.
The outcome measures (Blood pressure for DM and HTN patients <139/89, A1c<9) represent a significant part of the quality performance score. 

Please continue to encourage patients to get their A1c completed if they have not already. 

Telehealth offers an option to capture patient reported blood pressures for patients who are unable to come in for screening.  

The minimum documentation that must be included with the BP reading(s) is: date of reading(s), who took the reading(s), who the BP was communicated to (does not have to be a provider), how it was communicated, and that it was taken with the digital device. Only BPs taken with a digital device are acceptable. 

Health plans require us to submit the last blood pressure of the year, regardless of whether the last BP is taken by the treating provider. We have found in some cases that the last BP of the year is taken during a specialist visit (not related to BP management).

If you are seeing a patient as a specialist and it is your process to record a blood pressure, please record 2 blood pressure readings if either the systolic or diastolic is high for the first reading (high, meaning systolic >139 and/or diastolic >89).   

Health plans allow us to submit a composite reading, e.g. best systolic/best diastolic from readings taken on the same day.

In the upcoming weeks, NEPHO Quality team will be reaching out to different specialties to answer questions and offer tools and training related to documenting BPs.

Please continue to capture patient cell phone numbers in the correct field in the EMR as texting is being used for quality and patient experience surveying/outreach (avoid putting the cell phone number in the "home" number field). 

Please continue to collect patient emails, as the patient experience data collection has expanded to include e-surveys.
---
CODING TIP OF THE MONTH
---
OPTUM Newsletter – August 2021 | Major Depressive Disorder
---
Highlights of 2022 ICD-10 Clinical Modification (CM) Updates:
ICD-10-CM seems to have returned to more normal volumes of new codes with 191 new codes, 159 are billable codes set to launch this October 1, 2021.
Marijuana use
With more and more states legalizing marijuana for medical and recreational use, it is no surprise to see almost 25% of this year's code updates are in Chapter 19: Injury, poisoning, & certain other consequences of external causes (S00-T88).
Social Determinants of Health
Social Determinants of Health (SDOH) is a big area update in healthcare this upcoming year. The pandemic has highlighted the need to capture information that may not be purely medical in nature but certainly affect an individual or population health outcomes. This update contains 22 new codes in Chapter 21: Factors influencing health status and contact with health services (Z00-Z99). Thirteen of these codes are related to the very important areas of housing insecurity, food insecurity, and education level. They have been identified as priorities and submitted for approval.
Cell therapy and cough hierarchy
12 new codes were added for complications of immune effector cellular therapy, immune effector cell-associated neurotoxicity syndrome, and a personal history of cellular therapy. 
There are 6 new codes added to the R05: Cough hierarchy that better define those characteristics of a cough.
Impact of COVID-19
COVID-19 related codes continue to be added to the codes set, with two new U codes for Post-COVID condition and Post-COVID condition, unspecified. There is the new Z code Z71.85 Encounter for immunization safety counseling. This code will be seen a lot in the first few months of implementation of ICD-10 CM 2022.
Example of new ICD-10-CM codes for 2022:
R05.1 – Acute cough (R05 will have a subset of 6 codes)
T40.715 – Adverse effect of cannabis
T80.82xS – Complication of immune effector cellular therapy, sequela
U09 – Post COVID-19 condition
Z71.85 – Encounter for immunization safety counseling
Z92.85 – Personal history of cellular therapy
Telehealth
Telehealth coding will take center stage in some arenas with technology being key to managing patients. CPT-2022 Updates will be effective January 1, 2022 and NEPHO will be offering the most up-to-date information on these code updates. Please look for announcements coming soon. 
NEPHO will be providing Coding and Billing webinars focused on the ICD-10 CM 2022 updates. The webinars will focus on ICD-10 CM chapter highlights to help with practice specific focus. As always please reach out to Shawn Bromley at shawn.m.bromley@lahey.org or 978-236-1704 if you would like additional education on the new ICD-10 CM updates to better support your practice and providers. 
---
PATIENT EXPERIENCE COMMENTS



---
Blackburn Primary Care, Gloucester – 1 Blackburn Drive
Dr. Jay Isaac I was made to feel comfortable with this practice as soon as I arrived for my visit. It was a very productive experience.
Cape Ann Pediatrics, Gloucester – 298 Washington Street
Dr. Jeffrey Stockman Love the whole staff at Cape Ann Pediatrics. Everyone is really helpful and responsive. You can tell they all care.
Danvers Family Doctors, Danvers 140 Commonwealth Avenue
Dr. Subroto Bhattacharya Dr. B and his staff are AWESOME!
Lahey Primary Care, Beverly – 30 Tozer Road
Dr. Tina Waugh is kind and caring. She allows you to be an active participant in planning your care.
Lahey Primary Care, Beverly – 900 Cummings Center
Dr. Daniel McCullough This office is excellent in all ways. Best doctor I ever had!
Lahey Primary Care, Danvers – 480 Maple Street
Dr. Kristina Jackson cares about my well-being. She listens and responds to me. She is efficient and thorough and thoughtful.
Lahey Primary Care, Danvers – 5 Federal Street
Dr. Mauri Cohen You can always ask him questions. He is there for you.
Lahey Health Primary Care, Gloucester – 298 Washington Street 4th Floor
Dr. Victor Carabba is always very pleasant, and informative, about any questions or concerns I might have
Always a good experience visiting Dr. Karen Damico – caring and thoughtful.
Lahey Health Primary Care, Gloucester – 298 Washington Street 1st Floor
I have nothing but the utmost regard for Dr. Amy Esdale and her staff. My concerns are always addressed in a considerate manner. She is professional, yet has a great bedside manner. I am always treated with respect and I trust her judgement. I come away from my appointments informed, and confident in her care.
Lahey Primary Care, Hamilton – 15 Railroad Avenue
Dr. Hugh Taylor is one of the best physicians and I will miss him tremendously when he retires.
Lahey Primary Care, Manchester – 192 School Street
Very positive experiences with Dr. Matthew Plosker. He is a competent and caring doctor.
---
PRACTICE RECOGNITION



---
The Northeast PHO recognizes colleagues who provide a positive experience for our patients, help us keep care local and meet our quality targets.
This month's winners are:
Cheryl Hathaway, Family Medicine Associates, Hamilton, was recognized for her efforts to keep specialty care in the Northeast PHO network.
Danielle Joly, Lahey Health Primary Care, Danvers, for her patient experience comment "Danielle is by far my favorite nurse, she made it a point to get to know me and find a way to connect with me to build trust and make me feel comfortable when I visit."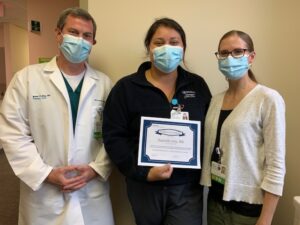 Shown L-R – Brent Fryling, MD, Danielle Joly, RN, Lisa Jordan, PA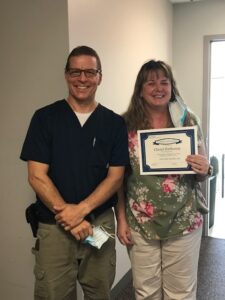 Dr. William Medwid and Cheryl Hathaway
Please let us know if you would like to nominate a team member in your practice or another practice for the recognition program. We will deliver gift cards to the winners each month, and they will be announced here and in our website "Hot Topics" section.
Please be sure to look for the new winners in next month's issue!