The Northeast PHO recognizes colleagues who provide a positive experience for our patients, help us keep care local, and meet our quality targets.
This month's winners are:
Meghan Dahlquist, RN, Lahey Health Primary Care, Danvers, was recognized for her patient experience comment "Staff are always kind & helpful. Especially Meghan – she helped get information to me in a professional and efficient manner."
The practice team at Family Medicine Associates, Hamilton, was recognized for "For supporting the implementation of the Diabetes Care Collaborative Pilot."
About the Diabetes Care Collaborative Pilot:
Northeast PHO launched the Diabetes Care Collaboration Pilot with 3 practices, including Family Medicine Associates, Hamilton, at the end of February. Because of COVID we had to halt those efforts and redesign the program. We redesigned the process to help providers and patients in an efficient way without adding extra work to the practice under the current circumstances.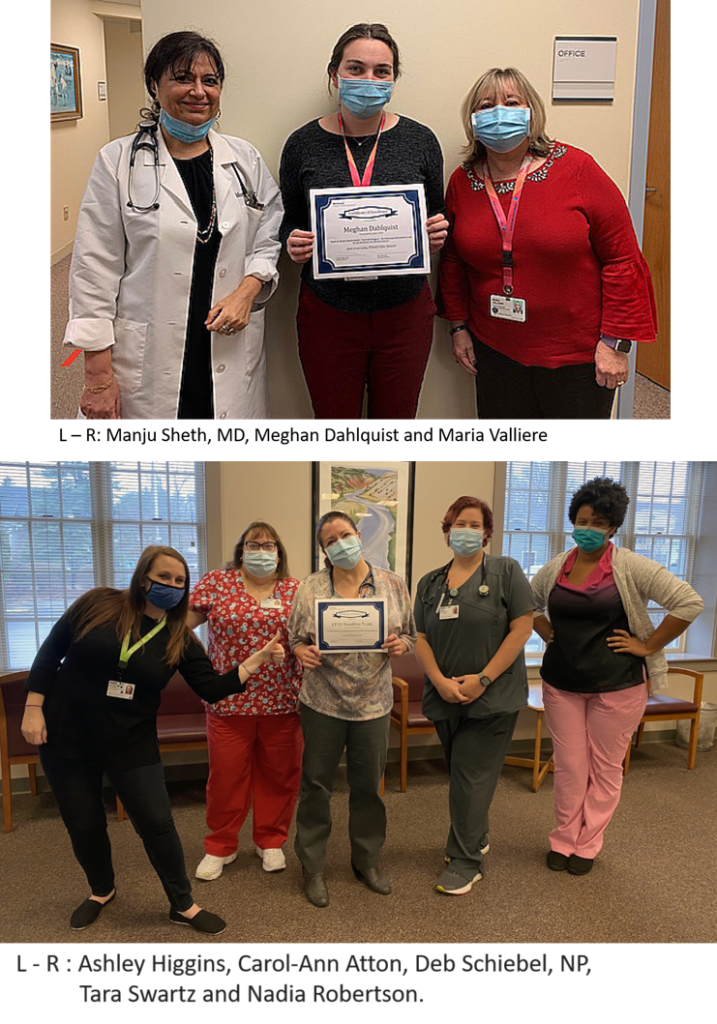 Family Medicine Associates, Hamilton graciously agreed to participate as our first practice in the Pilot. The process includes pre-visit planning for diabetic patients that are coming in for visits or have telehealth appointments. We have been working closely with the practice to gather data and feedback from them to improve our process and patient care. Thanks to the data we have gathered and what we have learned from Hamilton we are now moving towards expanding this process to other practices.  Special thanks to Deb Schiebel, N.P., who was instrumental in facilitating and implementing this pilot with both physician and NP/PA providers.