The Northeast PHO recognizes colleagues who provide a positive experience for our patients, help us keep care local, meet our quality targets and support their colleagues.
This month's winners are: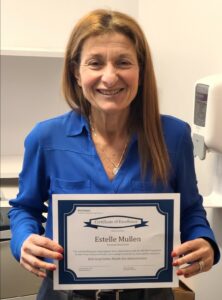 Estelle Mullen for outstanding year-long support and collaboration with the NEPHO Population Health Team and proactively outreaching to patients to meet quality measures.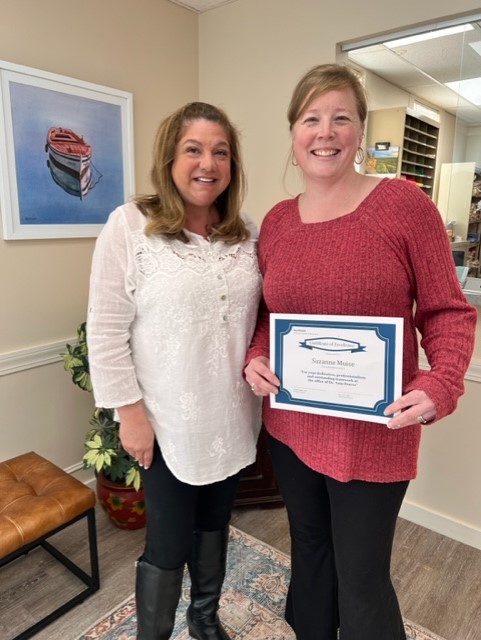 Tammy Silveira, Practice Manager, with Suzanne Muise whom she nominated for our practice recognition award. The certificate reads "For your dedication professionalism and outstanding teamwork at the office of Dr. Tom Pearce."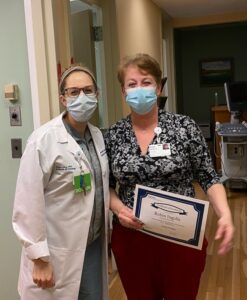 Robin Ingalls at Lahey Institute for Urology for her exceptional support in keeping care within the Northeast PHO.
Please let us know if you would like to nominate a team member in your practice or another practice for the recognition program. 
We will deliver gift cards to the winners each month, and they will be announced here in the newsletter. Please be sure to look for the new winners in next month's issue!