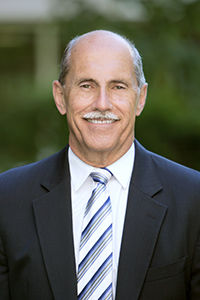 The William L. Lane Hospital Advocate Award
Philip Cormier, president of Beverly and Addison Gilbert Hospitals, part of Beth Israel Lahey Health, received the prestigious 2021 William L. Lane Hospital Advocate Award from MHA last week. The annual award acknowledges a senior hospital or health system executive's outstanding efforts on behalf of their organization, and their innovative and positive leadership and advocacy to further healthcare access and high-quality, safe care for all.
"Phil is a tireless advocate for the patients, staff, and entire community that Beverly and Addison Gilbert Hospitals serve," said Steve Walsh, president & CEO of MHA. "While the COVID-19 pandemic has challenged every Massachusetts healthcare organization like never before, it hasn't deterred Phil's efforts to continually improve the care, services, and workplace experience for everyone who calls Beverly and Addison Gilbert their hospital."
The William L. Lane Hospital Advocate Award was established to embody the spirit of William Lane, who led Holy Family Hospital in Methuen, Mass., for many years.
Cormier's outstanding work, including investing in new services and programs for underserved patient populations, has increased access to high-quality healthcare across all North Shore communities. He oversaw the development of the hospitals' High Risk Intervention Team, with the goal of addressing gaps in the care of patients with complex social, behavioral, and medical needs. He also expanded programs and local access to specialists and to behavioral health services, among other initiatives.
"Phil is a dedicated, visionary leader who put his heart and soul into ensuring the hospitals' success," said Nancy Palmer, chair of Beverly & Addison Gilbert Hospitals Board of Trustees.